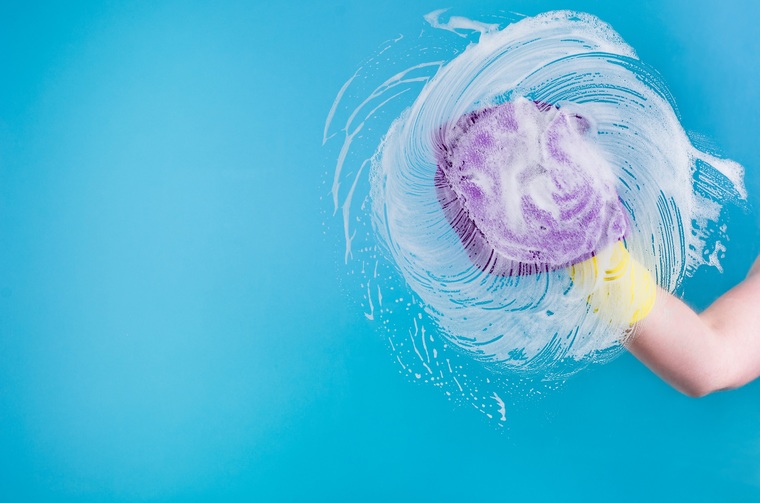 Posted in Living by Kenady Swan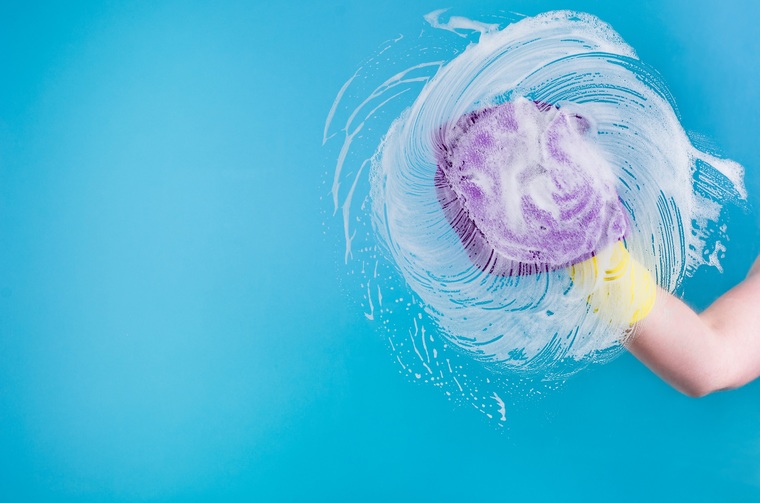 Now that spring has sprung, let's clear the cobwebs and get your home ready! Here is our quick guide to spring home maintenance:
Inspection top to bottom: Now that the weather is temperate you will want to check on how your home weathered the winter. Check the roof for leaks, the gutters for damage, and the siding for cracks. You will also want to inspect your basement or foundation for any shifts. Make repairs now to prevent further damage.
Clean out the gutters: April showers bring May flowers… so clear out the gutters to keep rain from pooling on your roof or near your foundation.
Pest control: Spring is mating season for eight-legged critters, so sweep out cobwebs, clear debris, and check the nooks and crannies. If you live in an area prone to dangerous species like brown recluse or black widows, you may want to contact your local pest control, but otherwise, household spiders do help eliminate other bugs.
HVAC system: If you have an air conditioner now is the time to check to make sure it is ready before summer gets here and everyone else is clamoring for maintenance. Now is a good time to check your home air filters and replace or upgrade to keep allergens at bay.
Clear the clutter: Do a sweep around the house and get rid of junk that you don't use! Take a little time each week to tackle a room. Closets, playrooms, and basements can be especially daunting, but getting rid of old stuff and refreshing your space will go a long way!
Deep clean: On a nice day open the windows, dust, wipe, scrub, and clean. You will get a nice workout and your home will look and feel so fresh after a winter of being cooped up.
Update your décor: Add a splash of color to your home with small embellishments. Add a colorful vase, a lighter throw for your sofa, pretty pastel pillows, or spring-time candles, to upgrade your living space.
Take it outdoors: Let your throw rugs, curtains, and other tapestries air our outside. Shake off the dust, spot clean what you can and let everything bask in the sun for an afternoon.
Don't forget the back yard: It may not be time to start up the grill, yet, but you can get started on your outdoor entertaining checklist. Check your lawn, and if you have some spare spots start filling in with seed. Check your outdoor plants, prune, plant bulbs, start to replenish the soil for your garden, and mow, so you are ready to start when the season allows.
Speaking of the grill – if you have a gas grill you will want to pull this out and perform a maintenance check. Clean everything up and check to make sure all the gas lines are clear, as these can get clogged after sitting idle all winter. Make sure the grill is clear of spiders too, as they can build webs in the tubes, causing damage to your grill. You can start to bring out your garden furniture too, or clean it up if you left it covered outside all winter. Because before you know it, it'll be barbeque season!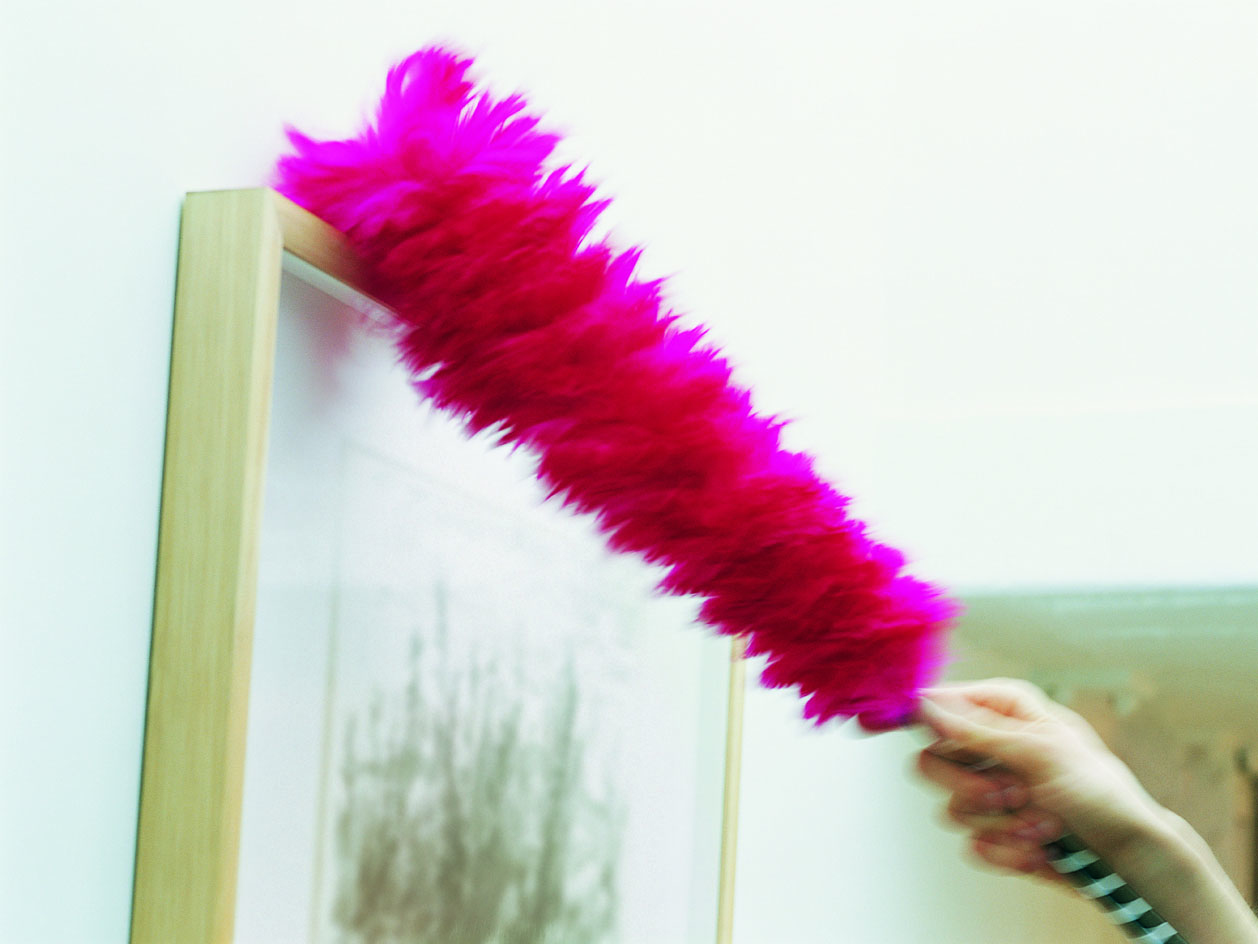 Your home is a reflection of your tastes, your lifestyle and your ambition, and many of us are regularly transforming our homes one way or another to fit our adjusting needs. Whether it is refreshing a room to fit your style, reorganizing a closet to accommodate the holiday excess, going green to save the planet and a couple of bucks or a complete renovation of your kitchen- homes take maintenance. Some projects come about on a whim, but if you have any plans to make your nest nestier here are some ideas for not getting too overwhelmed by the process- no matter how large or small the changes you want to make:
Get Organized: Whether it is your closets, books, pantry or your entire basement identifying the problem is the first step. Once you know where to focus your energy think about the purpose your space should fulfill, what you want it to look like and how you can keep it organized for the long-term. Sometimes getting organized is a matter of doing a little bit every day, or it is finding the right storage solution. Once you know what the problem is you can identify your steps, timeline and budget. Ultimately, getting rid of the clutter and holding onto items you love the most and use will keep your spaces easy to manage year round.
Do a little every day: Everyone has a different method to managing home madness; some have a weekly cleaning routine, some focus room by room others pile everything in the closet until they have to deal with it. If you have a goal of getting rid of old possessions and clutter, remodeling your home office or keeping your home cleaner spend five to thirty minutes a day working to achieve your goal. Here is a good idea for keeping your home clean by doing a little every day, rather than spending your weekend playing catch up.
Beautification/ Gardening: This year my big goal is to finally start our edible garden, but I have been overwhelmed by all the steps- from finding the right containers for the garden, deciding what to plant, when to start the starts, etc. Each region has different gardening challenges; the plants that thrive in Seattle are different than Spokane or San Diego so if you are planning on a garden make sure you familiarize yourself with local resources that will give you advice specific to your area. If you have any landscaping projects, keep in mind advance planning is paramount to making this affordable, timely and sustainable. If you are planning on putting your house on the market eventually, make beautification a priority and plan your exterior in a way that will increase the curb appeal of your home in the future.
Home Improvement Projects: If you have an ongoing list of home improvement projects, make sure you have the right tools in your toolbox and prioritize and plan. You don't want to spend every weekend working on dripping faucets so create a routine. When looking at the year ahead, think about seasonality of the projects. It is important to know when to ask for help from a professional in order to have repairs done right in the first place to avoid putting yourself at risk or the safety of your home.
Go Green: If your resolution this year is to save money and the planet by reducing your carbon footprint there are projects you can do large and small. Start with an energy audit, that way you know where your energy is actually being used- you may be surprised. Easy fixes start with replacing light bulbs with CFLs and buying energy cords that limit vampire appliances to use energy when they aren't in use. If you are replacing your old appliances with newer energy efficient models, make sure you check into recycling programs in your area. Go here for more green resolution ideas.
Renovations: Whether you are doing the renovations yourself or working with a contractor, projects of scale are never easy. Make sure you plan for the inconvenience of going without a kitchen as well as the details of putting your new kitchen in place. Also, before investing in a renovation, make sure you will get a return on your investment when you resell.  If you are looking to increase the value and marketability of your home check out this list before you start tearing down walls.