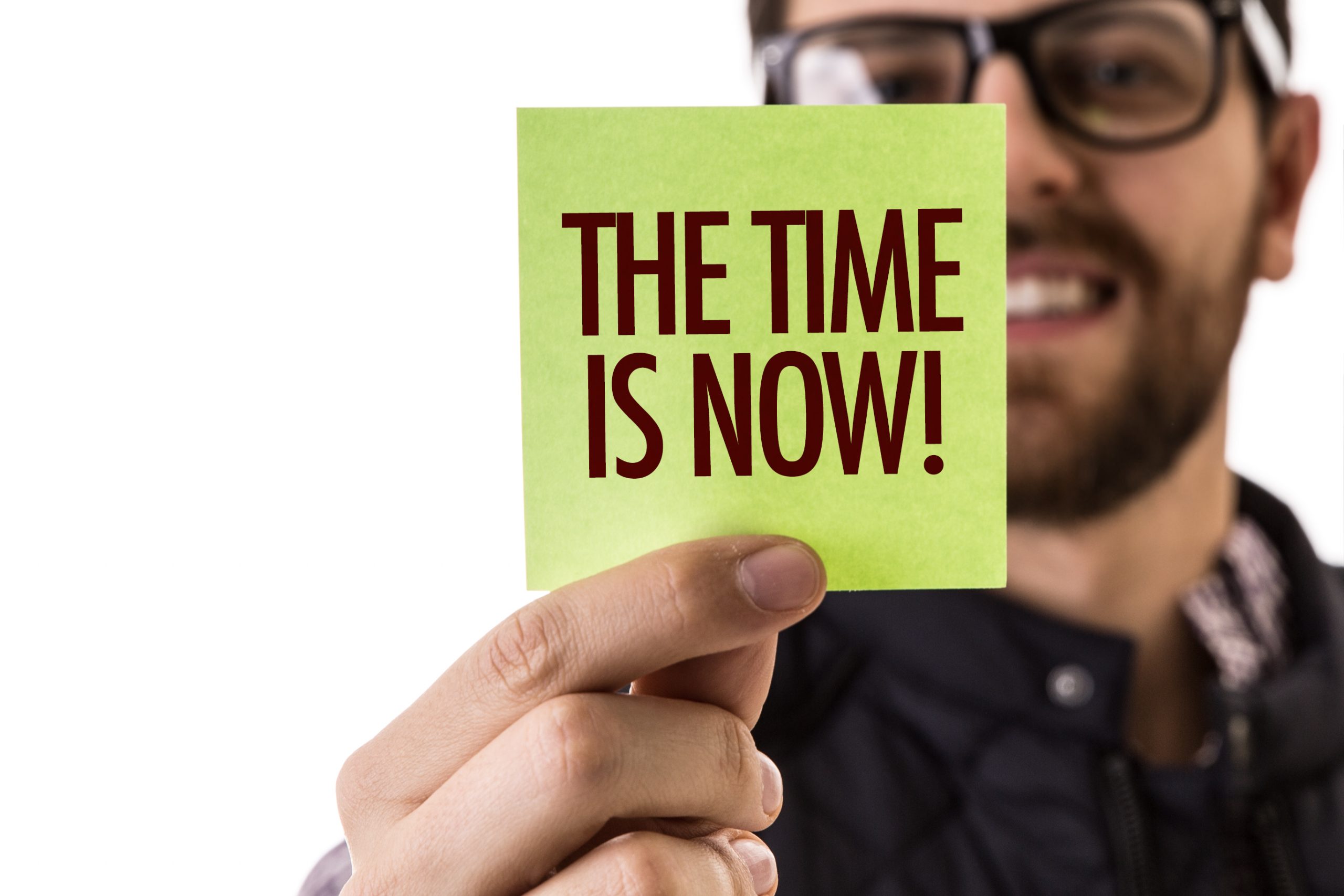 We are noticing a trend that is very good news for buyers.
Inventory has been increasing over the last month which means that buyers now have more properties to consider.
Just in the last week, the number of homes for sale has increased:
13% in Larimer County
12% in Weld County
11% in Metro Denver
If you are a buyer who has been waiting for home properties to look at, now is the time!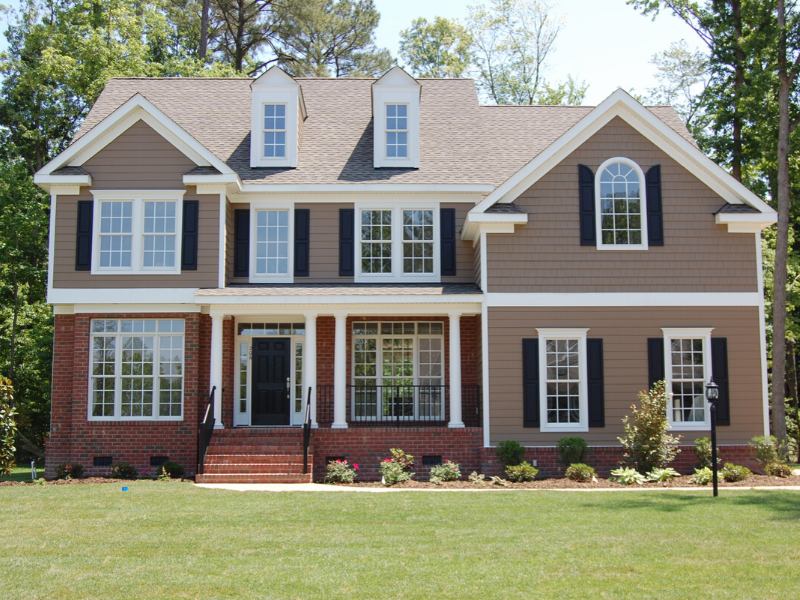 Image Source: Canva
When it comes time to sell your home, first impressions are crucial. Improving your curb appeal helps to make the most of a buyer's first glance and sets the stage for their interest in purchasing your home. The following projects are simple and inexpensive ways to enhance both your home's first impression and its value.
Landscaping
Lawn: A healthy, well-tended lawn goes a long way towards improving your curb appeal. Clean up all weeds, leaves and debris, and consistently water your lawn to give it that fresh green look. If you live in an arid climate, consider grass alternatives like artificial turf for the best lawn aesthetic.
Plant colorfully: Adding color variety to your front yard will grab buyers' attention. Align smaller plants, like groundcover and flowers, neatly within your flower beds, aiming for symmetry when possible. Use larger plants and trees to frame in your entryway or walkup. If your front yard doesn't have flower beds, try adding hanging planters or window boxes.
Lighting: Landscaping lighting boosts your curb appeal during nighttime, accentuates your shrubbery, and adds a welcoming touch for visitors as potential buyers, lighting the way to your door.
Image Source: Canva
Porch
Front porches set the stage for all your home has to offer. Improvements here will play a significant role in how comfortable potential buyers feel about the property and how inspired they are to explore the inside of the house.
Door: Your front door is an opportunity to make a tasteful statement. Look at bold color choices that are within or slightly stretch your home's exterior color palette. Take time to prepare the surface for a fresh coat of paint to make the color pop as much as possible. Try stylish doorknob options that accentuate the aesthetic to give your door some added flair.
House numbers: New and stylish house numbers are an easy, eye-catching touch to the look of your porch. Look for styles that match with your exterior color palette and any exterior lighting fixtures.
Go for comfort: Incorporating classic front porch elements like a porch swing, sitting bench, and other outdoor furniture gives a welcoming aura to the front of your home and creates a sense of comfort for prospective buyers.
Shutters: Windows are the gateway to the inside of your home. Shutters of delicate fabric will bring elegance to your front porch, while wooden shutters deliver a solid, cozy vibe.
Other
These miscellaneous projects will add the finishing touches to your home's curb appeal and get it in prime selling condition.
Quick maintenance: Small chores and minor fixes like cleaning gutters, repairing chipped paint, and cleaning windows are important for buyers with a detailed eye.
Staining: Instead of replacing fences or garage doors, look into applying a fresh stain. This brings a refreshed look and is much cheaper than a full renovation or replacement.
Power wash: Power washing your walkways and driveways makes a significant difference in curb appeal. If buying a power washer is outside your budget, explore rental options from the big-name hardware stores.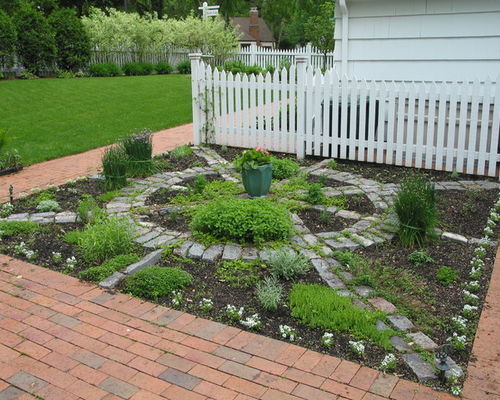 Temperatures may be dropping, but that doesn't mean we have to bid farewell to our herb gardens. Cold-hardy herbs, such as chives, mint, oregano, parsley, sage and thyme, can often survive cold-winter temperatures while continuing to produce flavorful foliage, as long as they are provided with some protection or grown indoors. Even herbs like rosemary that are more cold-sensitive can survive winter using additional methods of protection. Let's explore different ways we can prolong the herb harvest and enjoy the fresh taste of our favorite herbs throughout the cold of winter.
Herbs 1: Bachman's Landscape Design – Tom Haugo, original photo on Houzz
Herbs 2: Home & Garden Design, Atlanta – Danna Cain, ASLA, original photo on Houzz
A glass cloche protects plants in the center of this raised bed in Atlanta.
1. Protect herbs from the cold by placing them in a cold frame or cloche. Covering herbs helps trap the heat that rises from the soil, elevating the temperature inside by several degrees. This can extend the growing season in both fall and spring.
Cold frames are topped with glass panes that slope downward and are situated so they face south. This ensures that the most sunlight will reach the plants inside, creating an environment that is several degrees warmer than outside.
Cloches are a smaller and more portable way to protect plants from the cold. Traditional ones are bell-shaped and made from glass. They can be expensive, but you can make your own by cutting off the bottom of a 1-gallon plastic milk jug or other large plastic container. Place each one over individual herb plants and nestle the bottom inch or two of the cloche into the soil to anchor it.
Herbs 3: The Room Illuminated, original photo on Houzz
2. Add a thick layer of coarse mulch over herbs. Many herbs can grow through the winter under the insulation provided from straw, shredded bark or other coarse mulch. In areas that experience moderate-winter cold, USDA Zone 6 and warmer, herbs will continue to produce some new growth despite some winter cold. Simply pull back the mulch and cut the herbs you need, then cover them back up. While they won't produce as much new growth as they do in the warm season, you should be able to obtain a small harvest. Don't worry if a layer of snow falls, as it will provide additional insulation for the herbs below. Once spring arrives, you can turn the mulch into the soil.
3. Pot up herbs and move them into a frost-free greenhouse or sun porch. If you're growing herbs in the ground, you can transfer them to pots and move them to a protected spot. Select the herbs you want to keep growing over winter, such as chives, oregano, sage and thyme. Cut them back to 1 inch tall and, using a sharp shovel, divide them at their base, making sure to include the roots so each one will fit into the container. Use well-draining planting mix in the containers and plant each herb in a separate pot. They will grow back and you'll be able to harvest their flavorful leaves until you transplant them back into the garden once spring arrives.
Related: Move Herbs to a Sunroom for Full Sun
Herbs 4: J M Interiors, original photo on Houzz
4. Grow herbs in front of a sunny window. Herbs can be grown from seed or cuttings and make a great addition to a sunny kitchen window that gets at least six hours of sunlight. If using artificial lighting, 14 hours is usually sufficient. The temperature should range between 60 and 70 degrees Fahrenheit, or 15.6 and 21.1 degrees Celsius, for best results. You can transplant herbs from the garden or begin from scratch by sowing seed.
The rewards of growing herbs indoors throughout the winter are great when the fresh flavor of summer is within arm's reach. Chives, oregano, parsley and thyme are just a few of the easiest herbs to grow on a sunny windowsill. Use a well-draining planting mix in your container. Water deeply when the top inch of soil is almost completely dry.
Herbs 5: Noelle Johnson Landscape Consulting, original photo on Houzz
5. Extend the life of fresh herbs by putting them in water. Herbs such as basil and mint grow quickly when placed in a container of water for a few weeks. Other herbs that work well in water are sage, oregano and thyme. When placed in water, they begin to produce roots and will grow new leaves. This is a useful way to prolong the harvest, whether you bring in cuttings from the garden or buy fresh herbs at the grocery store.
The process is easy. Simply cut the ends of each stem and put them in a small jar or cup filled with water. Be sure to remove any lower leaves so they won't be submerged in the water. Place on a sunny windowsill.
The leaves produced indoors will be thinner and slightly less flavorful than those grown outdoors but will still add welcome flavor to your favorite dishes. Refill the water as needed and enjoy the prolonged harvest for several weeks to come.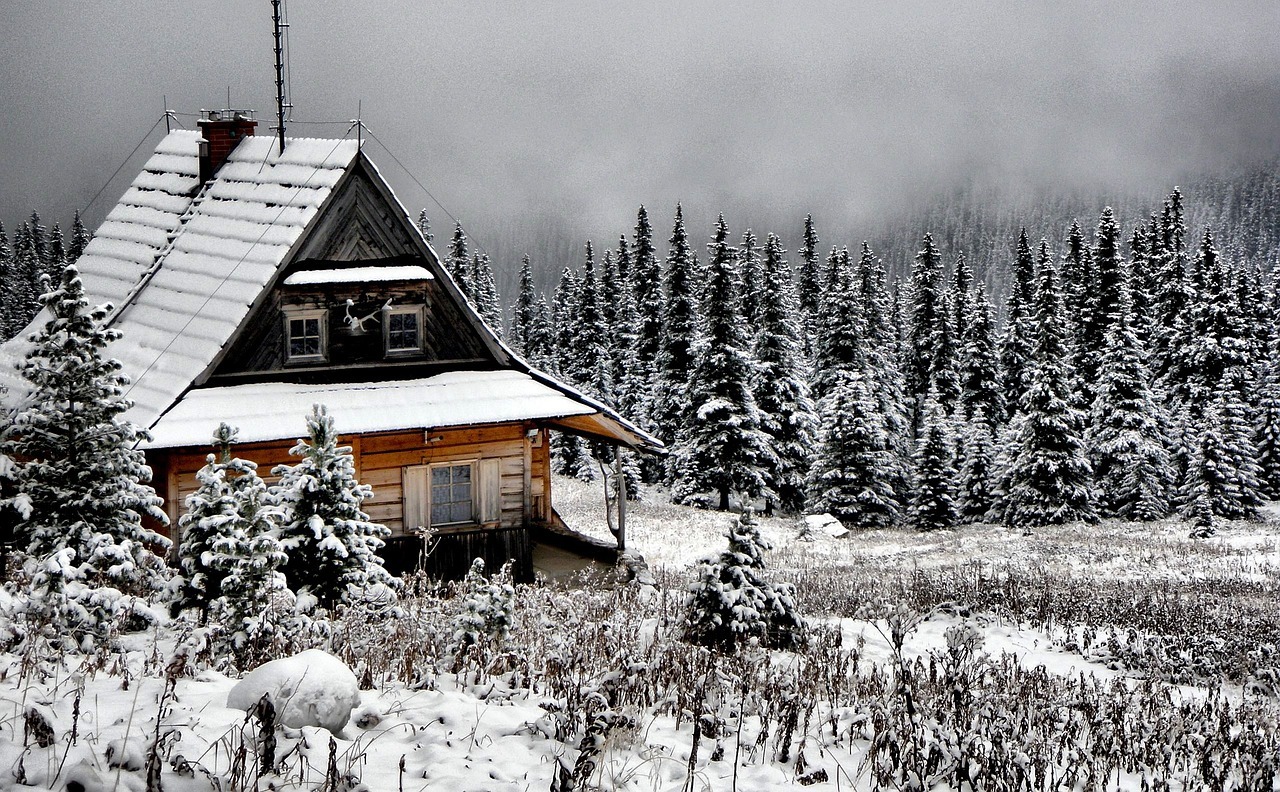 None of us want to admit it, but Winter is Coming. The new season of Game of Thrones might not be until 2019, but your home will need preparation before then. As the days shorten, you can mitigate many mid-winter headaches with some preemptive prep. Proper weatherizing can help protect your investment from preventable damage, save money on energy costs, and, most importantly, keep your home safe and warm for you and your loved ones throughout the winter season. Here is a useful checklist to manage your weatherization project. Setting aside some time on a couple Sundays should be more than enough to knock this out:
Getting started: Check your toolbox to make sure you have all the materials you need for home maintenance in one place. This NY Times article provides a good list of the tools you'll really need to maintain your home. After your toolbox is put together, you can confidently begin the maintenance on your home.
Insulation: Insulating a home can reduce your energy bill by up to 50%. For the best results, your home should be properly insulated from the ceilings to the basement. By starting in your attic and progressively adding insulation to other areas of your home over time, you will avoid spending a large sum of money up-front.
Cracks & Leaks: Do a run-through of your entire house for cracks and leaks, from your roof to your baseboards. Winter weather is unpredictable. Whether your area gets rain, wind or snow, cracks in your house can lead to cold drafts or leaks that cause water damage. Depending on your house type, most cracks can be easily filled with supplies from your local hardware store in a do-it-yourself fashion. Use caulk to seal any cracks in the permanent building materials.
Windows & Doors: Another common place for heat leakage is in your windows and exterior doorways. Make sure seals are tight and no leaks exist. If you have storm windows, make sure you put them on before the cold season begins. Don't underestimate the difference some weatherstrips and a door sweep can provide in preventing drafts and keeping the heat in.
Rain Gutters: Clean your rain gutters of any debris. In colder climates, buildup will cause gutters to freeze with ice, crack and then leak. Once you have removed the residue from the drains, test them by running hose water to make sure cracks and leaks have not already formed. Even in warmer locales, the buildup can put undue stress on your roof and home.
Pipes: Pipes are a number one risk in winter climates. A burst pipe can become a winter disaster in a matter of seconds. Remember to turn off your exterior water source and take in your hose. Internally, wrapping your pipes is a recommended precaution to take.
Heating System: What's one thing gas fireplaces, wood burning stoves, and central air heating systems all have in common? They all need to be cleaned and maintained. Annual checks of are vital in avoiding dangers such as house fires. If you use an old-fashioned wood stove, make sure there are no leaks and that all soot build up or nests are removed. If a furnace is what you have, remember to change the filters as recommended or clean out your reusable filters.
Fireplace & Wood burning stoves: Make sure to have chimneys and air vents cleaned early in the season if you are planning on warming your home with a wood-burning source. When your fireplace is not in use make sure to close the damper, some resources estimate an open damper can increase energy consumption by as much as 30%.
Outside: As we mentioned before, make sure you bring your patio furniture inside (or cover) for the winter- but don't forget other, smaller items such as your tools, including a hose and small planting pot. Clear out any piles around the side of your house, checking for cracks as you go so to avoid providing shelter for unwelcome guests over the cold season. If your property has large trees check for loose branches and call someone to trim back any items that may fall in your yard, on your roof or even damage a window.
Emergency Kit: Lastly, make sure your emergency kit is up-to-date with provisions, batteries, fresh water, food for animals, entertainment for kids, etc- especially if you live in an area prone to power outages.
When making an important decision like buying a new home, personal circumstances are often a driving force. Whether you are a first-time homebuyer, need more space for your growing family, downsizing to fit an empty nest, or looking for a retirement property, finding the right information, the right real estate agent, and the right properties that fit your needs are all important parts of that process. Based on recent studies by the National Association of REALTORS®on generational trends, we can identify the best resources to help you in any phase of your life.
Among all generations, the first step most buyers take when searching for a home is online. Younger generations tend to find the home they eventually purchase online, while older generations generally find the home they purchase through their real estate agent.
Across generations, home ownership still represents a significant step in achieving the American Dream. According to a study by LearnVest, an online financial resource, 77 percent of those surveyed believed that buying a home of their own was, "first and foremost in achieving the American Dream".
How that dream manifests is different for those who have grown up in different eras.
Millennials:
1980-2000
Also known as Generation Y or the Echo Boomers because this generation almost equals the baby boomers in population. This age group is the second largest group of recent homebuyers, representing 28 percent according to the National Association of REALTORS. 79 percent of homebuyers in this age are purchasing their first home. According to the 2012 Trulia American Dream Study, 93 percent of renters in this generation plan on purchasing a home someday.
When considering a home purchase, Millennials (and some Generation X buyers) place a high value on convenience to work, affordability, and the quality of school district. This generation is the most likely to choose an urban center as the location of their first home. According to market research by Gfk Roper, this group is most interested in their home as a social hub, with a focus on entertainment and amenities.
When looking for a real estate agent, Millennials are most likely to looks to friends and family for a referral. They generally place a high value on an agent's honesty and trustworthiness because they are often relying on their agent to walk them through the home purchase process for the first time.
Generation X: 
1965-1979
As the largest group of recent homebuyers, the LearnVest findings suggest that 72 percent of Americans in this generation are already homeowners. They also represent the largest group of home sellers, with a substantial percentage of the group looking to upgrade their home to accommodate their growing families or increase investment. Experts in the real estate industry expect this group to lead in the recovered real estate market.
Generation X households are more likely to have a dual income, with both adult members in the household working. According to a study by GfK Roper, a market research company, this generation placed state-of-the-art kitchens at the top of their priorities, as well as large closets and amenities for organization, since many Gen Xers have children living in their homes. They are less concerned about formality in their home and have less interest in formal dining and living rooms.
Baby Boomers:
1946-1964
Interestingly enough, the NAR study finds that as the age of the homebuyer increases, the age of the home being purchased declines. Baby boomers and older buyers are looking for newer construction, with less need for renovations or large maintenance issues. This generation ranks state-of-the-art kitchens, whirlpool baths, walk-in closets, and hobby spaces high on their list of must-haves, according to GfK Roper.
The boomer generation is also looking to the future for both themselves and their aging parents, "fourteen percent of homebuyers over the age of 48 are looking to purchase senior-related homes, for themselves or others" according to the NAR study. Boomer parents are becoming accustomed to (or preparing for) an empty nest, so this group may be downsizing or looking for a home that specifically fits their needs.
Silent Generation:
1925-1945
This generation of buyers places a bigger emphasis on finding a home closer to friends, family, and health facilities. While this generation uses the Internet to find their home in the early stages of a home search, they work more directly with a trusted real estate agent to find the home that specifically fits their needs. A home purchase for members of this generation will likely not be a first-time experience so they are less willing to compromise on the price, size, or condition of a home.
This generation is generally more satisfied with the homebuying and selling process because they have been through it before and know what to expect. According to the Trulia American Dream study, this group is also most likely to have realistic assumptions about the cost of a home and mortgage.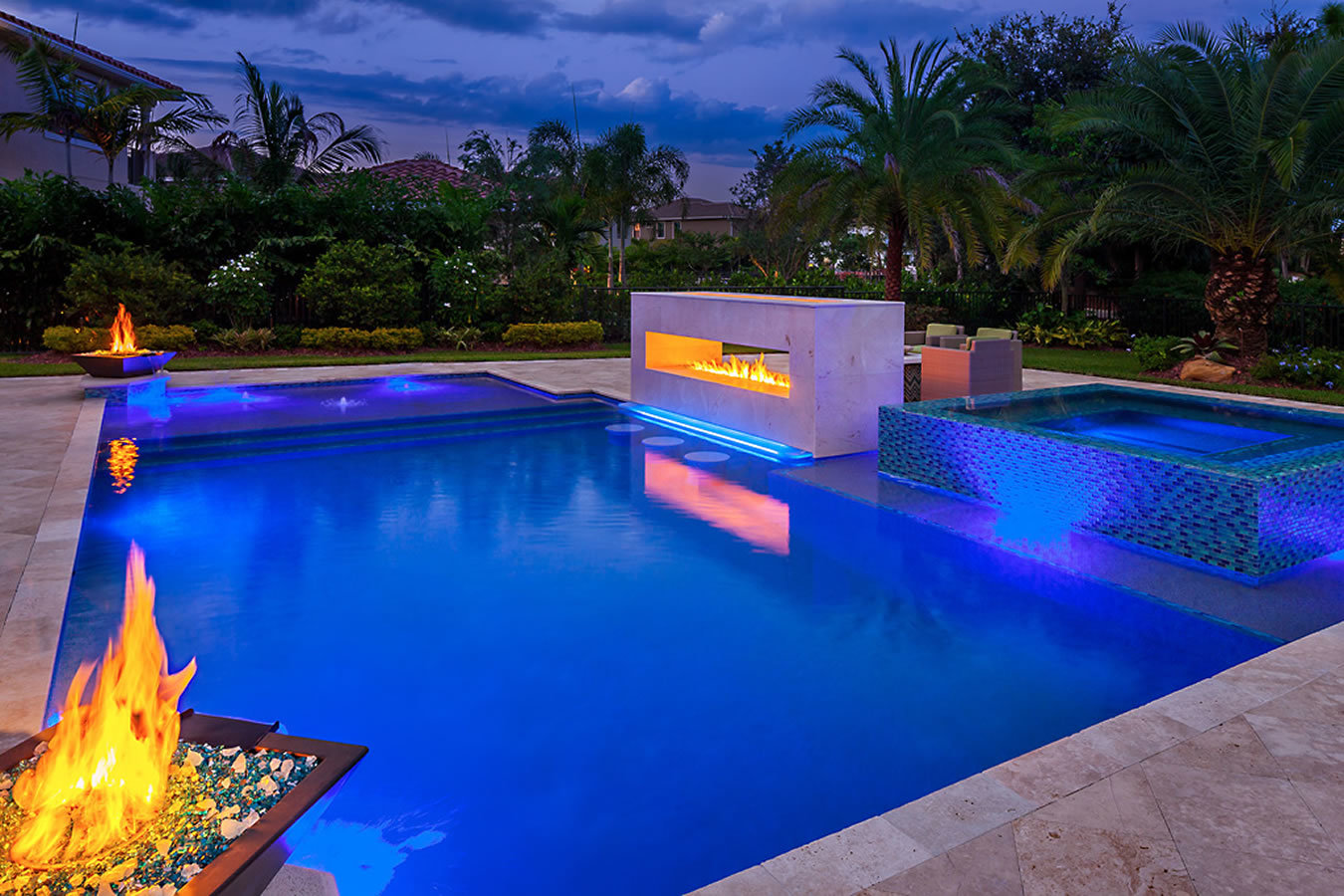 When it comes to luxury home design, if you can imagine it, it can be done. In-home spas, luxe bowling alleys, and glass wine rooms are just a few examples we're seeing out there. The same idea extends outdoors to swimming pools, which are a must for most luxury homes. But we aren't talking about just any old backyard pool; they're usually more masterpiece than mainstream. We consulted a few designers to get some insights into what's trending in the world of luxury pools and here's what we found.
Fire Features

Photo credit to AAA Custom Pools Inc.
Catching the eye of all who behold it is the principal goal of a luxury pool. Since the dawn of time, nothing has delivered that reaction quite like fire.
Accenting your backyard pool with stylish braziers emphasizes both elegance and authority.
Such a style demands forethought, as safety is a priority. The right flame, however, sparks an ambiance unlike any other.
Custom Art Accoutrement 

Photo credit to Van Kirk & Sons Pools and Spas.
A home should represent its owners. A pool should be an extension of that.
Styling a pool with custom art allows for expression. It can be a showcase of personal style, cultural heritage, or even personal fandom.
Commissioning a professional artist to stylize your pool will ensure a one-of-a-kind amenity.
Nature-Infused Design

Photo credit to HomesOfTheRich.Net.
Creating a man-made island with a creatively carved pool will render your yard an oasis unlike any other.
With an integrated natural feel, you and your fellow swimmers can truly feel like you've discovered a secret spring in the midst of a jungle.
Creating naturally treed islands or rocky outcroppings that serve as a waterfall in the midst of your pool can transform the feel into that of an exotic bar on the edge of the world.