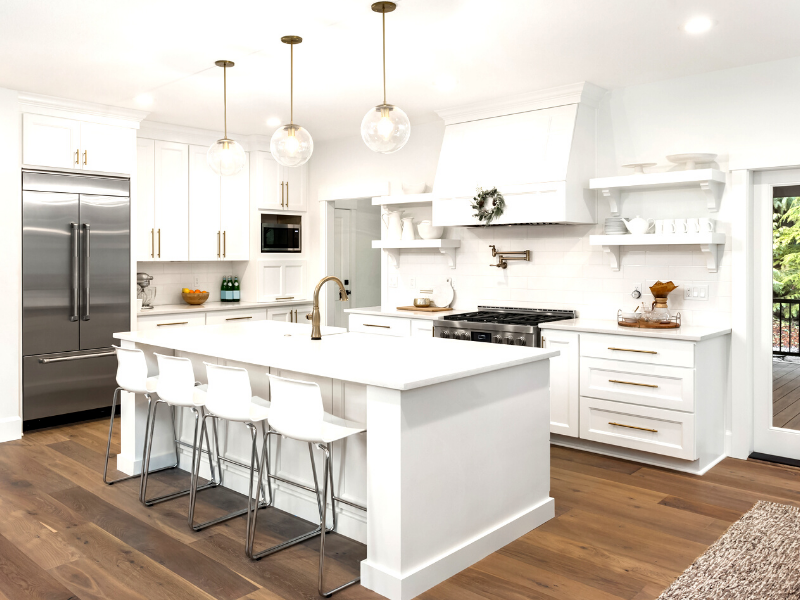 Ask a homeowner which room they would most like to improve, and most will point to the kitchen – the starting point for every meal and the heart of the home.
Ask those same people why they don't move forward with a kitchen remodel, and many will say the project seems so overwhelming they don't know where to start. If your kitchen needs an upgrade, here are some step-by-step suggestions to get you started.
Gather your thoughts
The steps that follow will all progress much easier if you take time beforehand to form a strong opinion about the desired look and layout of your new kitchen.
Start by reviewing kitchen magazines and photo-heavy kitchen remodeling guides and/or websites. Compiling clippings and printouts in a notebook helps you refine your vision. Clip or print the photos that capture your imagination, add notes, and draw circles and arrows around the things you like most.
Once you have a clearer vision of what you want, search online for better examples and new solutions, if necessary. If you live with a significant other, share your ideas with them and don't allow yourself to become too committed before getting buy-in from them. Contractors and sales associates will expect a unified front.
Focus on the flow
Another major factor you'll want to consider is how your new kitchen will be used, and by whom:
Do you want to cook with others?
Do you want family and guests to gather in the space while you cook?
Do you want to serve meals in the kitchen?
Do you want to display your dishware?
Where would you like things stored for maximum efficiency?
Imagine yourself happily cooking and entertaining in your new kitchen, then note the key elements necessary to make those dreams a reality. Having a list of your desired kitchen features and storage needs will help ensure your plan meets your vision.
Determine your budget
According to the annual Remodeling Magazine survey of costs, a "midrange," "minor" kitchen remodel will cost homeowners living on the West Coast about $23,000. Those same folks can expect to pay about $70,000 for a midrange "major" kitchen remodel. Determine what you can afford before you start work to ensure that your vision is within reach, or to help prioritize what's most critical.
What to do with the cabinets
Replacing the cabinets is one of the most expensive improvements you can make in a kitchen remodel (typically consuming 20 to 40 percent of the overall budget, according to Architectural Digest).
Consider refacing instead. This can include one of the following: 1) Installing completely new cabinet doors and drawer fronts or 2) installing new wood or laminate veneer over the existing cabinet and drawer fronts or 3) simply refinishing the existing cabinet and drawer fronts.
Shopping for contractors
The contractor you choose will determine much of the cost, the pace of your project, the amount of disruption, the final results, and your level of satisfaction. So be thorough in your search:
Ask friends and family for referrals and advice.
Interview at least three of the leading prospects in-person.
Ask to see samples of past work.
Look for someone who complements your operating style (similar personality and communication style).
Once you've narrowed your choice to one or two, ask to speak with a few past clients.
You'll be tempted to latch onto the first contractor who gets rave reviews from a friend or family member. But remember: You and your project are unique, and it's worth the time and effort to be rigorous in your search.
Selecting appliances
If you're planning to replace appliances, here are three factors you'll want to consider:
Finish – Stainless steel is still the most popular option, but beware: smudges, fingerprints, water spots, and streaks will be obvious. Black stainless steel has a warmer feel and is better at hiding spots.
Extended warranty – According to Consumer Reports, extended warranties are hardly ever worth it because today's appliances are so reliable. And if something does fail, it's often less expensive to just pay for the repair.
Unbiased testing and reviews – Before making an appliance purchase, use the information resources available through Consumer Reports.
A final note
Moving walls and extending your home's foundation are both very expensive options. If your kitchen plans call for these architectural renovations, perhaps you've outgrown your home and need something larger (with an already-improved kitchen).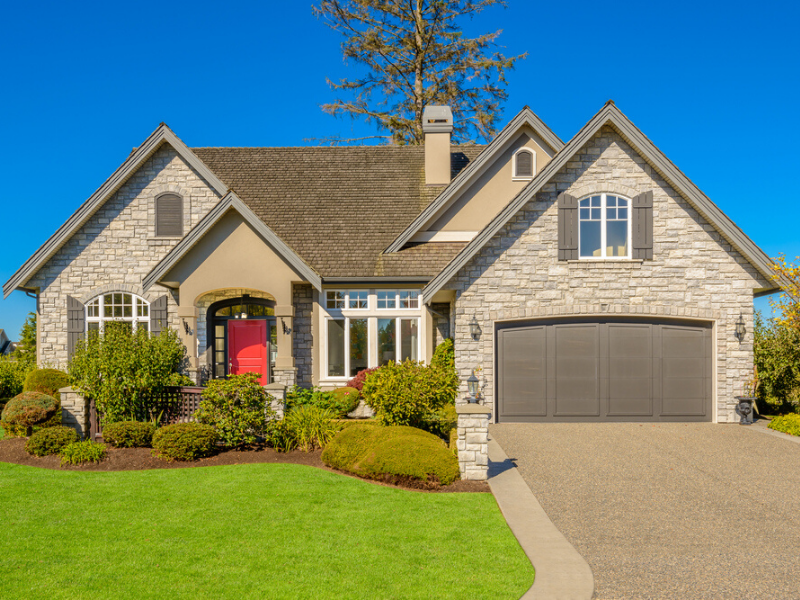 What's the best remodeling project for your home? The answer, in part, depends on where you live. Every year, Remodeling Magazine evaluates which projects bring the most return at resale in different markets around the country in their "Cost vs. Value" report.  For the purposes of this blog, we are focusing on the Pacific states (WA, OR, CA, AL) and the Mountain states (MT, ID, UT, CO, NV).
According to Remodeling Magazine, these are the six top projects in those two regions that currently have the best return on your investment when it comes time to sell. To see the full report, click here.
Garage Door Replacement
The project with the most return from Washington State to Nevada? A new garage door.
In the Pacific States, replacing your garage door will cost an average $3,785, but will increase your resale value by $4,686, recouping 123.8 percent of what you paid for it. Homes in the Mountain States will also benefit from a garage door replacement, recouping 98.6 percent of their costs.
Due to its size, a garage door can have a big impact on a home's curb appeal.  But adding to your home's aesthetic is only one advantage; the warranty that comes with the new garage door is also a selling point for potential buyers who can trust that they likely won't have to deal with any maintenance issues in the near term.
Manufactured Stone Veneer
As long as the new stone veneer is consistent with your neighborhood's overall look, this siding is the second-best project across the Pacific and Mountain states.
Stone veneer can replace your home's existing siding, adding a fresh, modern look that conjures a cozy vibe all the way from the street, before buyers ever step foot inside. Along the West Coast, it can recoup 110.4 percent of the cost when you sell, and Mountain states will recoup 96.5 percent of the cost. 
Wood Deck Addition
While building a deck might seem like a big undertaking, it's actually a pretty cost-effective way to positively impact your home's resale value. Pacific states can expect to pay around $15,000 and Mountain states just above $13,000, but they'll see 87.8 percent and 74.3 percent recouped respectively when they sell.
Adding a deck extends the living space of your home and provides even more area for entertaining, relaxing, and enjoying the outdoors.  Whether you choose a natural wood deck or a low-maintenance composite deck, you can pick from a variety of styles based on the lay of your land and the areas of your backyard you wish to highlight.
Minor Kitchen Remodel
No need to move walls or appliances around, a minor kitchen remodel will do the trick to recoup 87.1 percent of the cost in the Pacific states, and 80.3 percent in the Mountain states.
An outdated kitchen can go from drab to fab and become a focal point with a fresh palette. Replace the cabinet doors with new shaker-style wood panels and metal or metal-looking hardware. Switch out the old counter tops with laminate that matches the new look. Think about adding a resilient flooring option, then finish the project with a fresh coat of paint to the walls, trim, and ceiling.
Grand Entrance
Looking to improve your curb appeal and create an entrance that guests and homebuyers won't soon forget? Add a fiberglass grand entrance. This project involves replacing a standard-sized front door with a larger opening with dual sidelights (glass panels). Typically costing around $8,000, Pacific states will see 85.1 percent of that recouped in the sale, and Mountain states will see 71 percent.
Siding Replacement
Depending on the size of your home, replacing the siding can be an expensive undertaking. However, it's a project that comes with high returns. For Mountain states, sellers can expect 75.4 percent of the costs recouped, and Pacific sellers will see 84.3 percent.
Not only is siding one of the first things a buyer sees, but it also serves as an indicator of the overall health of the home. Broken or damaged siding could mean that there are other problems with the home, such as pests and rot. Replacing old siding is a cost-effective way to boost your home's curb appeal and ensure buyers are going to walk through your front door.