Buying a horse property is a very different experience from a conventional home purchase. The first and most important step is to work with an experienced equestrian specialist, but there are some additional items you should also consider before buying.
Location, Location, Location
When looking at equestrian properties, one of the most important things to consider is location. You want to make sure the property is near resources you will need like feed and tack stores, local vets, and more. You should also consider everyday needs, such as groceries, gas, shopping, and community amenities.
Knowing Your Needs
Having a clear vision of your specific needs is a very important step when buying an equestrian property. For example, a casual rider doesn't require the same capability and organization as a professional equestrian, and similarly, a professional will often need a horse property with strict specifications.
Property Features and Facilities
Something to consider is the soil type on the land you're looking at. There are 12 different soil types and some of the best for horses are sandy, loamy, organic soils. Not only is this the best option for your animals, but these characteristics will also impact the quality of grasses for pasture growth. Whether you decide to pasture or hay feed, ensure there is adequate hay storage, especially for winter months when, depending on what part of the country you live in, grass may not be as ample.
Other important features to consider are:
Does it have indoor stalls?
Does it have multiple fenced pastures for rotating your livestock? This will ensure the ultimate health of your pasture and the grass that is produced.
Are riding trails nearby or will you have to trailer to get to trails?
Is there an indoor or outdoor arena? These are important for training, breaking, and even veterinary care, at times.
Does it have a secure tack room that rodents cannot penetrate?
Accessibility
Accessibility is another important factor to consider. This includes the convenience of your land but also important resources like water. Each horse will drink approximately 5-10 gallons of water per day; therefore, readily available potable water is vital. The accessibility of your horse property is crucial for bringing in vets, food supplies, and getting around quickly in emergencies. The navigation around your property should be easy to swiftly get from the home to the barn or other facilities. Suitable access to the barn with wide turnaround driveways is essential, which may include grading an additional access road.
Flexibility is Key!
The more specific your property criteria, the more challenging it may be to check everything off your wish list. While it's important to know what you want from the property, it's equally important to be open minded and realize that the property may require some extra work to meet all your needs.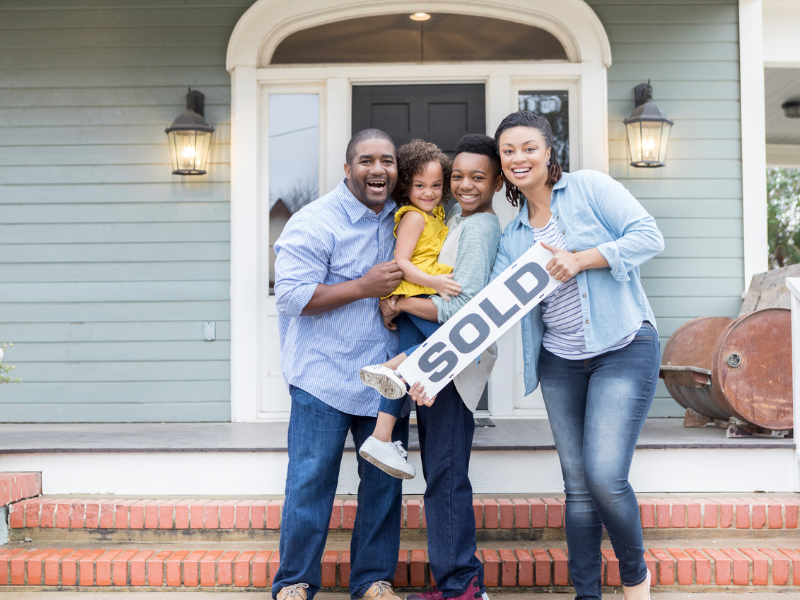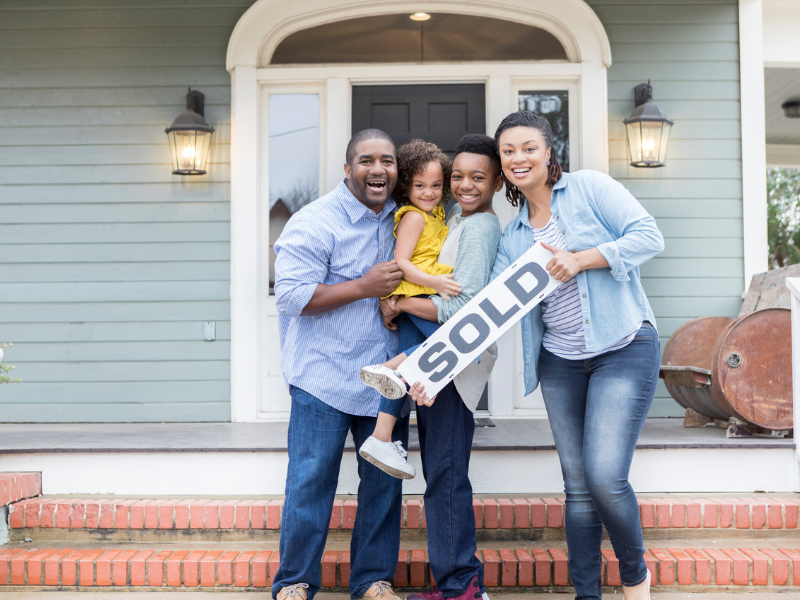 It's natural for sellers to want to get every step of the selling process right, but a successful home sale depends on an accurate listing price. Your real estate agent will work closely with you to set the price, but in the meantime, you can use the following information to better understand what goes into this process.
What factors influence home prices?
 Understanding what factors influence home prices will give you a deeper knowledge of the market, give clarity to the selling process, and help you work toward the accurate listing price of your home.
Comparable home sales
Comparable home sales—or "comps"—have a major impact on the price of your home. Comps refer to the comparable homes in your area, both pending and sold, within the last six months. Your Windermere agent can provide you with a Comparative Market Analysis (CMA) to better determine the price of your home. CMAs factor in aspects, such as square footage, age, and lot size compared to other homes in your area, to determine how your home should be priced among the competition.
Your home's location
Naturally, you home's location plays a significant role in its asking price. Depending on the market conditions in your area, whether you reside in a metropolitan, suburban, or rural location, and the home's proximity to amenities, schools, and entertainment all contribute to the price.
The home's condition
If you have recently invested in upgrades or other maintenance projects for your home, they could increase your asking price. However, the price increase potential depends on the kind of renovation, its ROI, and how valuable it is to buyers in your area. If the home is in need of repair, it will likely fetch less interest than better-maintained homes at your price point. Any outstanding repairs or projects looming overhead will make the home less attractive to buyers and could lead to a low appraisal.
Seasonality
Any factors that impact market supply and demand are worth taking into consideration when preparing to price your home, and seasonality is one that cannot be overlooked. Typically, market activity slows in the winter and picks up during the spring and summer months. However, market seasonality varies region to region. Talk to your Windermere agent about the seasonality trends in your area and how they factor into your asking price. 
 Market conditions
Naturally, all sellers want to price their home competitively, but what a competitive price looks like depends on the market conditions, such as whether it's a buyer's or seller's market. Some sellers think that pricing their home over market value means they'll sell for more money, but the opposite is often true. Overpricing your home presents various dangers, such as sitting on the market too long, which can result in selling for well below what it's worth.
What's your home worth?
 Nothing can replace the professional knowledge and local expertise of a real estate agent, but automated valuation models (AVMs) can be a helpful first step in determining what your home is worth. Like comps, AVMs assess your home by comparing its information with the listings in your area.
If you're curious about your home's value, Windermere offers a tool that provides a series of evaluations on your property and the surrounding market. You can find it here.
These are the basic tenets for understanding what goes into the price of a home. When you're ready, we're happy to connect you with an agent who can interpret and expand on this information, perform a CMA for your home, and be the expert in your selling journey.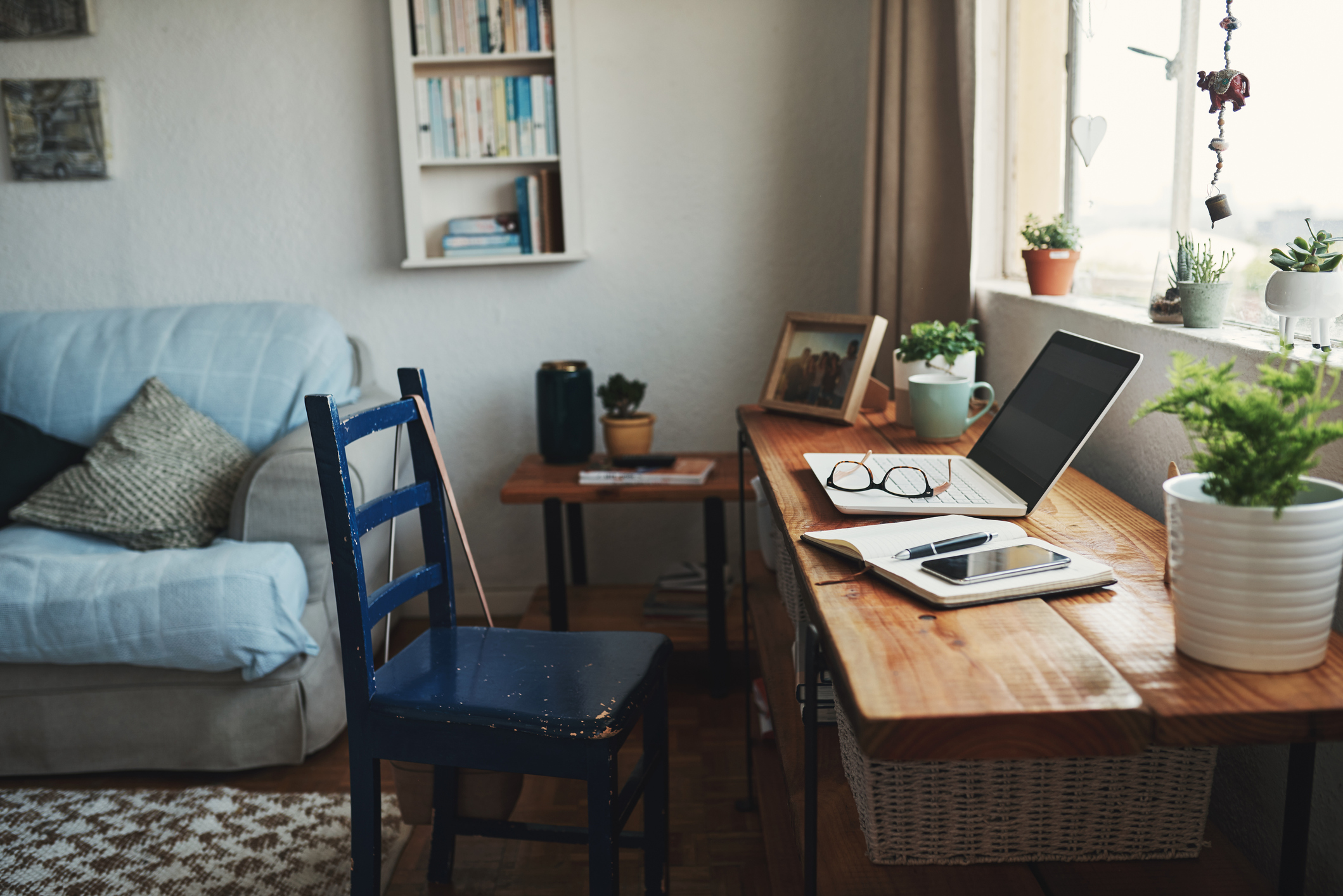 Image Source: Getty Images
The pandemic's influences on home life are far-ranging, prompting buyers to look at homeownership through a new lens. Remote work has created a paradigm shift in the wants and needs of homebuyers. Here's what the remote worker should keep in mind when looking to buy.
Location
The location, location, location cliché has taken on new meaning for homebuyers who work from home. Because remote work gives us the opportunity to work from anywhere, home searches are expanding. Work commute times typically play a significant role in the home buying process; however, many buyers now have the option to view homes further away from their places of work.
Those who previously dreamed of the quiet life, but didn't want the commute that came with it, are now able to make a move toward a more suburban environment. If you prefer to be away from the hustle and bustle of a downtown area but don't want to feel isolated, search for properties in the suburbs with active town centers.
The proper space
When COVID-19 began sending workers home in the early months of 2020, homeowners worldwide discovered their varied level of preparedness for remote work. Some had spacious home offices and were able to make the transition easily. Others had to create makeshift workspaces out of living rooms or bedrooms. What we have learned is that a dedicated workspace is paramount to productive remote work, its importance emphasized by the unknown timeline of a return to working in-person in many parts of the country.
Before you buy: 
When searching for homes, understand that a home office situated in an open floor plan is more prone to distraction.
Look for features such as an additional bedroom, finished basement, or bonus room that offer ample space to create your remote work environment.
Having a designated space you can associate solely with work will not only drive your focus but helps to balance your home and work life. It allows you to wrap up the workday, leave your home office, and easily transition back into the goings-on of your household.
After you buy: 
Light it up: You'll want plenty of light in your home office to stay fresh throughout the workweek. If you are next to a window, let in as much natural light as possible. Add in desk and floor lamps to brighten your space.
Work comfortably: While working at home, it's easy to sit in one place for hours on end. Shop for comfortable desk chairs that provide proper lumbar support. Explore alternatives to desk chairs like yoga balls and standing desks.
Personalize: Adding personal touches will help to make your home office feel comfortable. Inspirational quotes, your favorite artwork, and pictures of loved ones are all types of décor that will keep you inspired in your remote work.
For all these considerations and more, talk with your Windermere agent about how your remote work is shifting where you're looking for a home and what you're looking for when it's time to move there.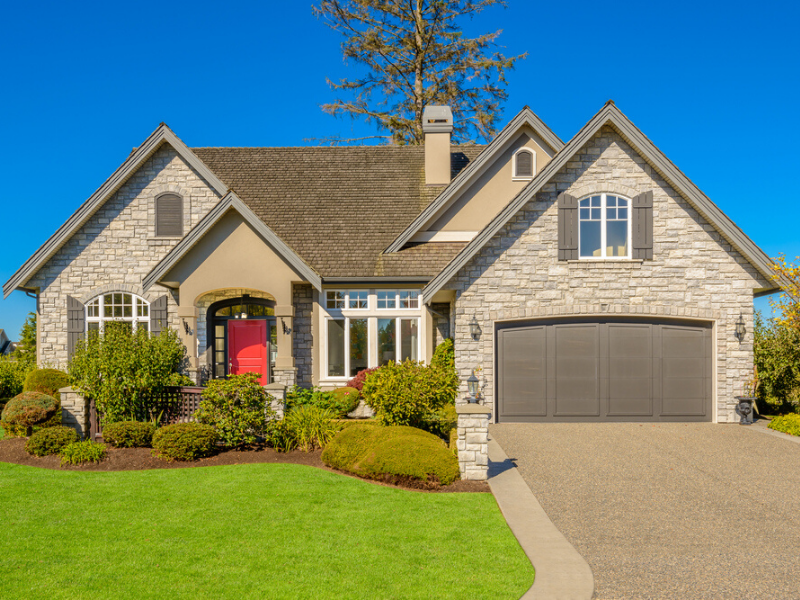 What's the best remodeling project for your home? The answer, in part, depends on where you live. Every year, Remodeling Magazine evaluates which projects bring the most return at resale in different markets around the country in their "Cost vs. Value" report.  For the purposes of this blog, we are focusing on the Pacific states (WA, OR, CA, AL) and the Mountain states (MT, ID, UT, CO, NV).
According to Remodeling Magazine, these are the six top projects in those two regions that currently have the best return on your investment when it comes time to sell. To see the full report, click here.
Garage Door Replacement
The project with the most return from Washington State to Nevada? A new garage door.
In the Pacific States, replacing your garage door will cost an average $3,785, but will increase your resale value by $4,686, recouping 123.8 percent of what you paid for it. Homes in the Mountain States will also benefit from a garage door replacement, recouping 98.6 percent of their costs.
Due to its size, a garage door can have a big impact on a home's curb appeal.  But adding to your home's aesthetic is only one advantage; the warranty that comes with the new garage door is also a selling point for potential buyers who can trust that they likely won't have to deal with any maintenance issues in the near term.
Manufactured Stone Veneer
As long as the new stone veneer is consistent with your neighborhood's overall look, this siding is the second-best project across the Pacific and Mountain states.
Stone veneer can replace your home's existing siding, adding a fresh, modern look that conjures a cozy vibe all the way from the street, before buyers ever step foot inside. Along the West Coast, it can recoup 110.4 percent of the cost when you sell, and Mountain states will recoup 96.5 percent of the cost. 
Wood Deck Addition
While building a deck might seem like a big undertaking, it's actually a pretty cost-effective way to positively impact your home's resale value. Pacific states can expect to pay around $15,000 and Mountain states just above $13,000, but they'll see 87.8 percent and 74.3 percent recouped respectively when they sell.
Adding a deck extends the living space of your home and provides even more area for entertaining, relaxing, and enjoying the outdoors.  Whether you choose a natural wood deck or a low-maintenance composite deck, you can pick from a variety of styles based on the lay of your land and the areas of your backyard you wish to highlight.
Minor Kitchen Remodel
No need to move walls or appliances around, a minor kitchen remodel will do the trick to recoup 87.1 percent of the cost in the Pacific states, and 80.3 percent in the Mountain states.
An outdated kitchen can go from drab to fab and become a focal point with a fresh palette. Replace the cabinet doors with new shaker-style wood panels and metal or metal-looking hardware. Switch out the old counter tops with laminate that matches the new look. Think about adding a resilient flooring option, then finish the project with a fresh coat of paint to the walls, trim, and ceiling.
Grand Entrance
Looking to improve your curb appeal and create an entrance that guests and homebuyers won't soon forget? Add a fiberglass grand entrance. This project involves replacing a standard-sized front door with a larger opening with dual sidelights (glass panels). Typically costing around $8,000, Pacific states will see 85.1 percent of that recouped in the sale, and Mountain states will see 71 percent.
Siding Replacement
Depending on the size of your home, replacing the siding can be an expensive undertaking. However, it's a project that comes with high returns. For Mountain states, sellers can expect 75.4 percent of the costs recouped, and Pacific sellers will see 84.3 percent.
Not only is siding one of the first things a buyer sees, but it also serves as an indicator of the overall health of the home. Broken or damaged siding could mean that there are other problems with the home, such as pests and rot. Replacing old siding is a cost-effective way to boost your home's curb appeal and ensure buyers are going to walk through your front door.