Whether you're a skier who loves the mountain slopes of Colorado, a lover of the beaches of Southern California, or a potential retiree seeking to escape the snow-laden Northeast for the wide-open, sunny lands of Arizona, there are homes available to meet a wide range of budgets. The biggest decision a potential second homeowner must make is whether they are going to solely own their vacation home or turn it into a vacation rental. Here are the advantages and disadvantages to both options:
Investing in vacation rentals
Pros:

A good vacation rental property generally provides a healthy rental revenue which could potentially cover mortgage payments while also generating healthy additional profit.
Using an online short-term rental service like Airbnb makes it convenient to manage your rental property. Their website interface makes pricing, marketing, and communication with potential guests quite straightforward and easy. Airbnb will also oversee the billing process for you.
You may qualify for federal tax breaks and deductions related to your investment property. Everything from professional fees or commissions – including property management services- to cleaning and maintenance are potential tax write-offs.

Cons:

Vacation rentals can be costly to manage, both in terms of time and money. These properties may require seasonal upkeep and special maintenance considerations. You may even incur costs to maintain or monitor the property even when it's not actively being utilized.
Vacation rental properties are particularly sensitive to seasonal fluctuations and economic downturns, which could leave you financially exposed if you suffer a lack of booking revenue.
Many states and cities are cracking down on short-term rental services. In California, for example, the fight has been primarily local, reaching a fever pitch in the San Francisco Bay Area. Increasingly state and local municipalities are seeking to reign in short-term vacation rentals, which could put a damper on potential revenue from these properties.
You may experience higher renovation and repair costs on a short-term rental. Most travelers expect the latest appliances and furnishings, so you will have to update every few years. Unfortunately, short-term renters are less likely to report any necessary repairs and guests are far less likely to treat the property with respect since there's no sense of ownership or obligation.
Owning a vacation home
Pros:

Long-term profits: While assets fluctuate in value in the short term, vacation properties are more likely to retain their value and appreciate because they are located in popular areas with a geographically limited supply.
Familiarity: Returning to the same place time and after time can be comforting as you become familiar and comfortable with the location. It allows you the freedom to be yourself and the opportunity to expand long-term friendships with residents.
Convenience: The ability to conveniently store items that are used exclusively at the second home simplifies travel and packing.
Retirement head starts: Though we may love where we work and live, every place has its drawbacks. A common goal of retirement is to have a place to retreat for the times of the year we dislike the most at our main residence. Locating and buying a second home prior to retirement enables you to experience the benefits of a refuge before actual retirement, a time to correct and amend your plans if the reality is different than the dream.

Cons:

Initial purchase costs: Most people have higher expectations for a property that they intend to own, rather than to rent. These expectations can translate into high prices.
Home maintenance: As the homeowner, you are responsible for all home maintenance work.
Travel time: A second home will be located hours from your primary residence, requiring either long auto trips or airline flights.
Inflexibility: If you are paying a significant amount of money each month for a second home, you may feel that you need to constantly visit the property to justify your investment.
Posted on February 13, 2020 at 6:54 pm
Windermere Colorado
Category:

For Buyers, Home Owner
Tagged

cons, flexibility, income producing investment, long term, maintenance, money, owning, owning a vacation home, pros, pros and cons, retirement, short term rentals, time, travel time, Vacation Home
Posted in Buying, Selling, and Living by Kenady Swan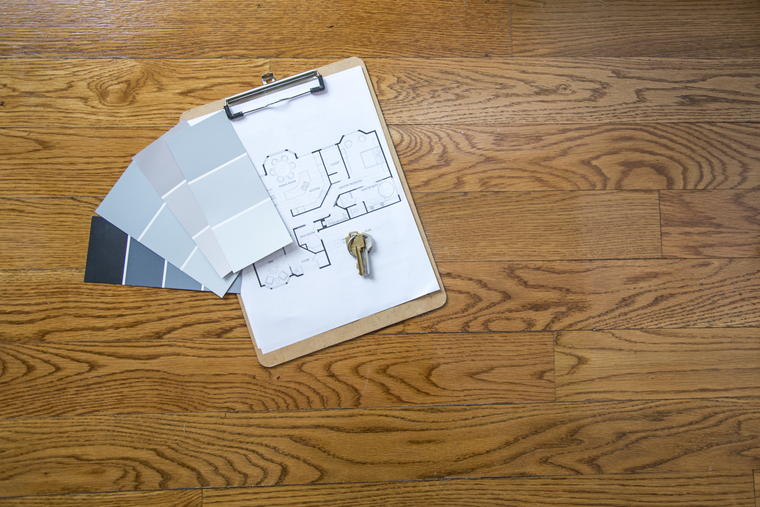 There are a number of things that can trigger the decision to remodel or move to a new home. Perhaps you have outgrown your current space, you might be tired of struggling with ancient plumbing or wiring systems, or maybe your home just feels out of date. The question is: Should you stay or should you go? Choosing whether to remodel or move involves looking at a number of factors. Here are some things to consider when making your decision.
Five reasons to move:
1. Your current location just isn't working.
Unruly neighbors, a miserable commute, or a less-than-desirable school district—these are factors you cannot change. If your current location is detracting from your overall quality of life, it's time to consider moving. If you're just ready for a change, that's a good reason, too. Some people are simply tired of their old homes and want to move on.
2. Your home is already one of the nicest in the neighborhood.
Regardless of the improvements you might make, location largely limits the amount of money you can get for your home when you sell. A general rule of thumb for remodeling is to make sure that you don't over-improve your home for the neighborhood. If your property is already the most valuable house on the block, additional upgrades usually won't pay off in return on investment at selling time.
3. There is a good chance you will move soon anyway.
If your likelihood of moving in the next two years is high, remodeling probably isn't your best choice. There's no reason to go through the hassle and expense of remodeling and not be able to enjoy it. It may be better to move now to get the house you want.
4. You need to make too many improvements to meet your needs.
This is particularly an issue with growing families. What was cozy for a young couple may be totally inadequate when you add small children. Increasing the space to make your home workable may cost more than moving to another house. In addition, lot size, building codes, and neighborhood covenants may restrict what you can do. Once you've outlined the remodeling upgrades that you'd like, a real estate agent can help you determine what kind of home you could buy for the same investment.
5. You don't like remodeling.
Remodeling is disruptive. It may be the inconvenience of loosing the use of a bathroom for a week, or it can mean moving out altogether for a couple of months. Remodeling also requires making a lot of decisions. You have to be able to visualize new walls and floor plans, decide how large you want windows to be, and where to situate doors. Then there is choosing from hundreds of flooring, countertop, and fixture options. Some people love this. If you're not one of them, it is probably easier to buy a house that has the features you want already in place.
Five reasons to remodel:
1. You love your neighborhood.
You can walk to the park, you have lots of close friends nearby, and the guy at the espresso stand knows you by name. There are features of a neighborhood, whether it's tree-lined streets or annual community celebrations, that you just can't re-create somewhere else. If you love where you live, that's a good reason to stay.
2. You like your current home's floor plan.
The general layout of your home either works for you or it doesn't. If you enjoy the configuration and overall feeling of your current home, there's a good chance it can be turned into a dream home. The combination of special features you really value, such as morning sun or a special view, may be hard to replicate in a new home.
3. You've got a great yard.
Yards in older neighborhoods often have features you cannot find in newer developments, including large lots, mature trees, and established landscaping. Even if you find a new home with a large lot, it takes considerable time and expense to create a fully landscaped yard.
4. You can get exactly the home you want.
Remodeling allows you to create a home tailored exactly to your lifestyle. You have control over the look and feel of everything, from the color of the walls to the finish on the cabinets. Consider also that most people who buy a new home spend up to 30 percent of the value of their new house fixing it up the way they want.
5. It may make better financial sense.
In some cases, remodeling might be cheaper than selling. A contractor can give you an estimate of what it would cost to make the improvements you're considering. A real estate agent can give you prices of comparable homes with those same features. But remember that while remodeling projects add to the value of your home, most don't fully recover their costs when you sell.
Remodel or move checklist:
Here are some questions to ask when deciding whether to move or remodel.
1.      How much money can you afford to spend?
2.      How long do you plan to live in your current home?
3.      How do you feel about your current location?
4.      Do you like the general floor plan of your current house?
5.      Will the remodeling you're considering offer a good return on investment?
6.      Can you get more house for the money in another location that you like?
7.      Are you willing to live in your house during a remodeling project?
8.      If not, do you have the resources to live elsewhere while you're remodeling?
If you have questions about whether remodeling or selling is a wise investment, or are looking for an agent in your area, we have professionals that can help you. Contact us here.