Flooring is a key component of a home's design and can often be the centerpiece of a renovation or remodel. Because it covers such a large surface area it will significantly impact the look and feel of your home, so choosing the right material can be stressful. Weigh your options before making a decision. Learn about the different types of material, assess your budget, and form a plan for installation.
How to Choose the Best Flooring
Room Function
How you spend time in any given room will help you decide which type of flooring is best. In your home office, choose the flooring that best accommodates your working needs. Carpet can be comforting while hardwood and laminate are more durable. Entryways, mudrooms, playrooms, and pet rooms will undoubtedly see their fair share of dents, cracks, and dings, so a resilient material is best for these areas. Consider materials that are strong and easy to clean, such as tile. The kitchen is a high-traffic area that is constantly being cleaned and re-cleaned. Explore solid yet easy to clean materials like vinyl, hardwood, and ceramic tile. If these common flooring materials aren't to your liking, certain alternative flooring options may appeal to you, including bamboo, cork, and concrete.
Budget
Your budget will be a major deciding factor in which type of flooring you ultimately install. Are you replacing your flooring as part of a larger, full-scale remodel? If so, there may be other projects that will warrant a larger share of your budget. Are you looking to make the flooring a selling point of the home? If so, you'll likely dedicate more money towards the material and installation. Talk to your agent about which types of flooring have the best resale value and what buyers in the area are looking for. For example, if you live in a climate that experiences cold temperatures, heated flooring may give your home a competitive advantage over other listings when it comes time to sell.
Installation
There are two approaches to a flooring installation: DIY or professional. Installing your flooring on your own is a great way to save money on the project, but it's also a lot of added responsibility. Before making the decision to install on your own, understand the risks involved with the project and the time it will take to complete it. Vinyl and laminate flooring tend to be easier to install DIY. Hiring a professional will come with increased costs, but you'll be paying for higher quality work that will increase the value of your home. More involved flooring installations such as hardwood are usually best handled by a pro.
Style & Color
After your budget has been set and you've decided on how to install, then comes the fun part. When choosing the style of your flooring, think about how it will interact with the space. Will the flooring be the focal point of the space? Will it compliment the features of the room and the surrounding décor? Knowing these answers will help to sort out the fine details, such as the specific shade of tile or the grain of wood.
Maintenance
At the end of the day, you may simply be looking for flooring that's easy to take care of. In that case, explore common low-maintenance materials like vinyl and laminate. Vinyl flooring—whether it's tile, sheet, plank, or peel-and-stick—requires little care compared to high-maintenance flooring such as solid or engineered wood.
For more information on home design, visit our Design page. To learn more about interior design, visit our Design Styles page.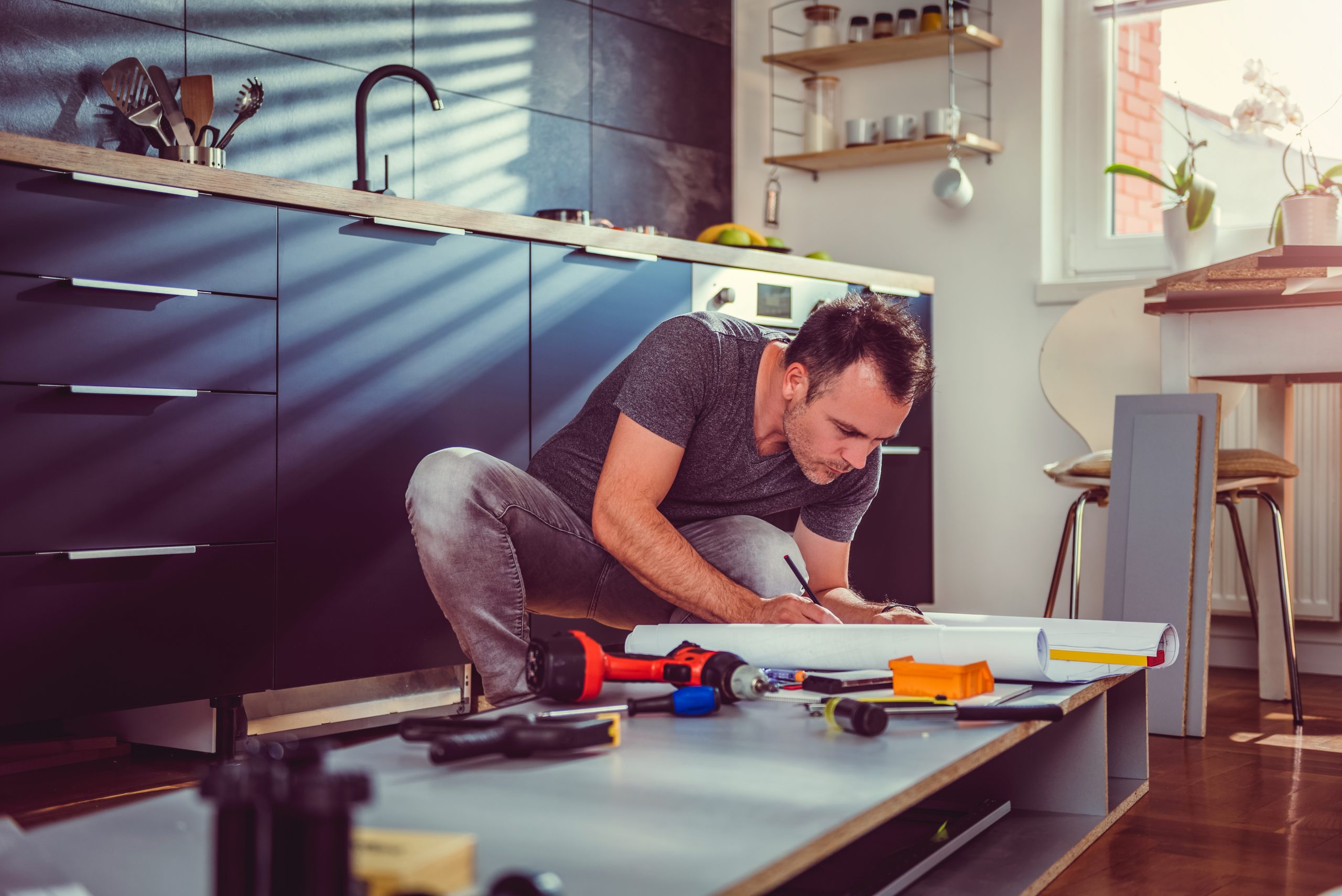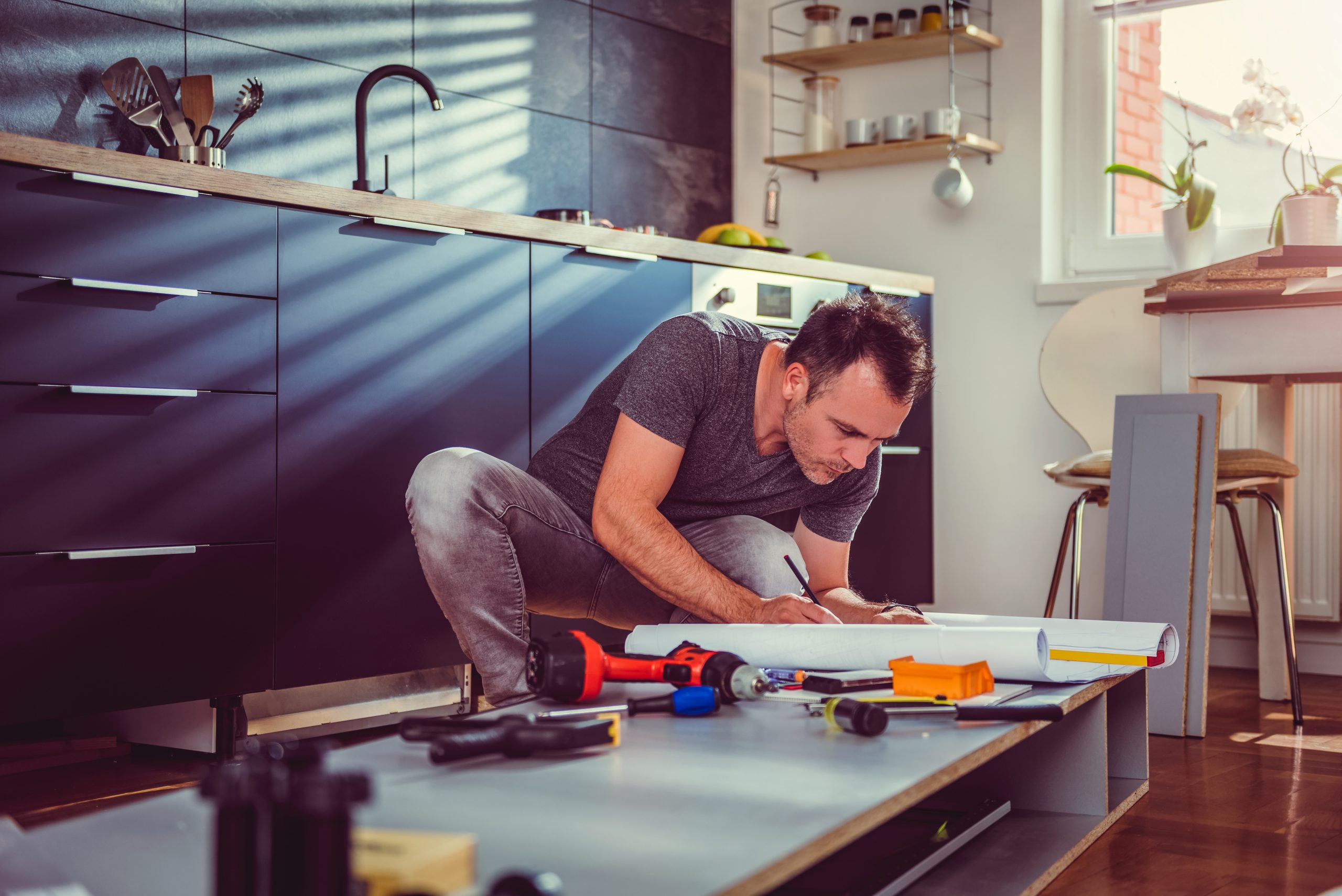 Americans spend $400 billion per year remodeling their homes.
So, which remodeling investment gives the best return when it comes to resale value?
It should come as no surprise, especially leading up to Thanksgiving, that the best money to spend upgrading your home is in the kitchen.
It's the place where most homeowners spend most of their waking hours.
According to the research from the National Association of Realtors, it's where remodelers will see the biggest return on investment.
Here is the ranking of various projects in terms of the value it adds to the home:
Complete kitchen remodel
Kitchen upgrade
HVAC replacement
Owner's suite renovation
Bathroom renovation
Finishing a basement
Adding a bathroom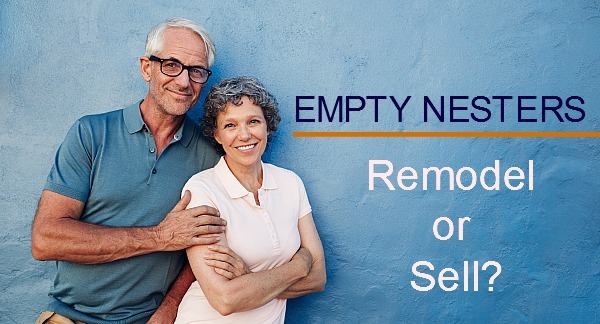 Your kids have moved out and now you're living in a big house with way more space than you need. You have two choices – remodel your existing home or move. Here are some things to consider about each option.
Choice No. 1: Remodel your existing home to better fit your current needs.
Remodeling gives you lots of options, but some choices can reduce the value of your home. You can combine two bedrooms into a master suite or change another bedroom into a spa area. But reducing the number of bedrooms can dramatically decrease the value of your house when you go to sell, making it much less desirable to a typical buyer with a family.
The ROI on remodeling is generally poor. You should remodel because it's something that makes your home more appealing for you, not because you want to increase the value of your home. According to a recent study, on average you'll recoup just 64 percent of a remodeling project's investment when you go to sell.
Remodeling is stressful. Living in a construction zone is no fun, and an extensive remodel may mean that you have to move out of your home for a while. Staying on budget is also challenging. Remodels often end up taking much more time and much more money than homeowners expect.
Choice No. 2: Sell your existing home and buy your empty nest dream home.
You can downsize to a single-level residence and upsize your lifestyle. Many people planning for their later years prefer a home that is all on one level and has less square footage. But downsizing doesn't mean scrimping. You may be able to funnel the proceeds of the sale of your existing home into a great view or high-end amenities.
A "lock-and-leave" home offers more freedom. As your time becomes more flexible, you may want to travel more. Or maybe you'd like to spend winters in a sunnier climate. You may want to trade your existing home for the security and low maintenance of condominium living.
There has never been a better time to sell. Our area is one of the top in the country for sellers to get the greatest return on investment. Real estate is cyclical, so the current boom is bound to moderate at some point. If you're thinking about selling, take advantage of this strong seller's market and do it now.
Bottom Line
If your current home no longer works for you, consider looking at homes that would meet your lifestyle needs before taking on the cost and hassle of remodeling. Get in touch with a Windermere Real Estate broker to discuss the best option for you.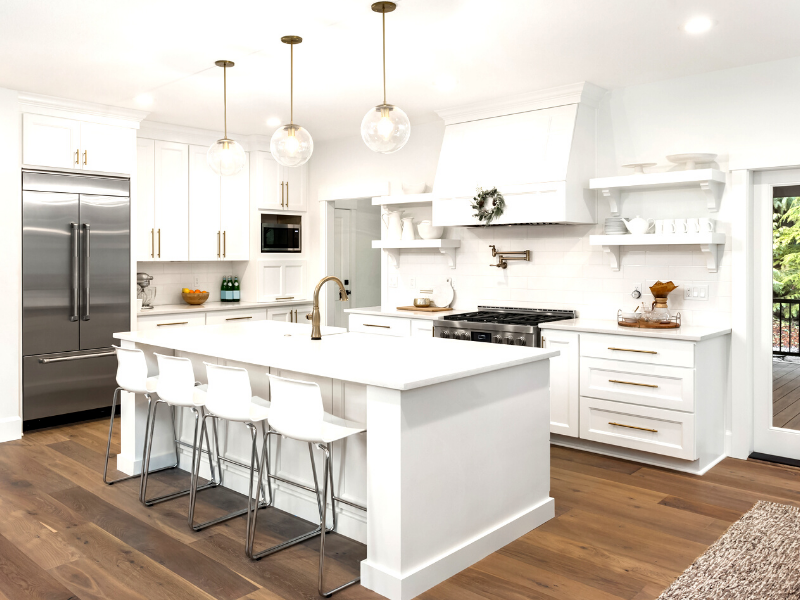 Ask a homeowner which room they would most like to improve, and most will point to the kitchen – the starting point for every meal and the heart of the home.
Ask those same people why they don't move forward with a kitchen remodel, and many will say the project seems so overwhelming they don't know where to start. If your kitchen needs an upgrade, here are some step-by-step suggestions to get you started.
Gather your thoughts
The steps that follow will all progress much easier if you take time beforehand to form a strong opinion about the desired look and layout of your new kitchen.
Start by reviewing kitchen magazines and photo-heavy kitchen remodeling guides and/or websites. Compiling clippings and printouts in a notebook helps you refine your vision. Clip or print the photos that capture your imagination, add notes, and draw circles and arrows around the things you like most.
Once you have a clearer vision of what you want, search online for better examples and new solutions, if necessary. If you live with a significant other, share your ideas with them and don't allow yourself to become too committed before getting buy-in from them. Contractors and sales associates will expect a unified front.
Focus on the flow
Another major factor you'll want to consider is how your new kitchen will be used, and by whom:
Do you want to cook with others?
Do you want family and guests to gather in the space while you cook?
Do you want to serve meals in the kitchen?
Do you want to display your dishware?
Where would you like things stored for maximum efficiency?
Imagine yourself happily cooking and entertaining in your new kitchen, then note the key elements necessary to make those dreams a reality. Having a list of your desired kitchen features and storage needs will help ensure your plan meets your vision.
Determine your budget
According to the annual Remodeling Magazine survey of costs, a "midrange," "minor" kitchen remodel will cost homeowners living on the West Coast about $23,000. Those same folks can expect to pay about $70,000 for a midrange "major" kitchen remodel. Determine what you can afford before you start work to ensure that your vision is within reach, or to help prioritize what's most critical.
What to do with the cabinets
Replacing the cabinets is one of the most expensive improvements you can make in a kitchen remodel (typically consuming 20 to 40 percent of the overall budget, according to Architectural Digest).
Consider refacing instead. This can include one of the following: 1) Installing completely new cabinet doors and drawer fronts or 2) installing new wood or laminate veneer over the existing cabinet and drawer fronts or 3) simply refinishing the existing cabinet and drawer fronts.
Shopping for contractors
The contractor you choose will determine much of the cost, the pace of your project, the amount of disruption, the final results, and your level of satisfaction. So be thorough in your search:
Ask friends and family for referrals and advice.
Interview at least three of the leading prospects in-person.
Ask to see samples of past work.
Look for someone who complements your operating style (similar personality and communication style).
Once you've narrowed your choice to one or two, ask to speak with a few past clients.
You'll be tempted to latch onto the first contractor who gets rave reviews from a friend or family member. But remember: You and your project are unique, and it's worth the time and effort to be rigorous in your search.
Selecting appliances
If you're planning to replace appliances, here are three factors you'll want to consider:
Finish – Stainless steel is still the most popular option, but beware: smudges, fingerprints, water spots, and streaks will be obvious. Black stainless steel has a warmer feel and is better at hiding spots.
Extended warranty – According to Consumer Reports, extended warranties are hardly ever worth it because today's appliances are so reliable. And if something does fail, it's often less expensive to just pay for the repair.
Unbiased testing and reviews – Before making an appliance purchase, use the information resources available through Consumer Reports.
A final note
Moving walls and extending your home's foundation are both very expensive options. If your kitchen plans call for these architectural renovations, perhaps you've outgrown your home and need something larger (with an already-improved kitchen).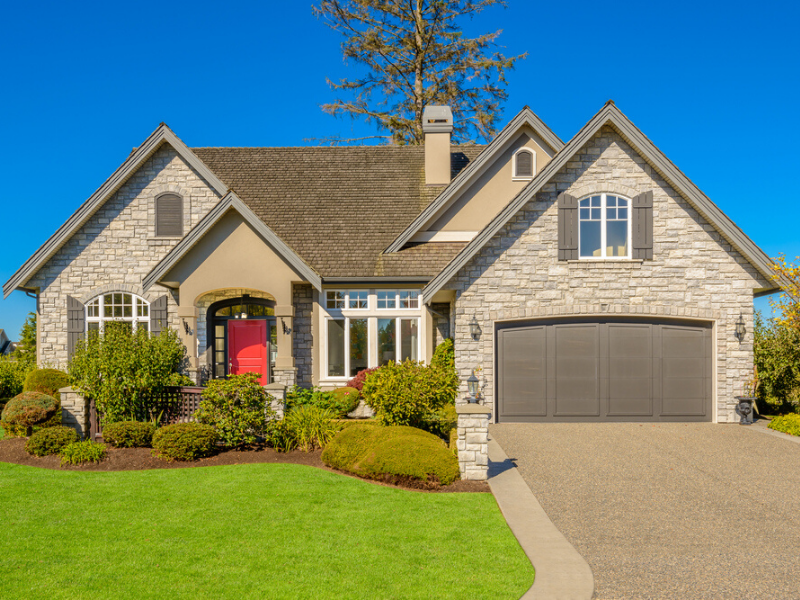 What's the best remodeling project for your home? The answer, in part, depends on where you live. Every year, Remodeling Magazine evaluates which projects bring the most return at resale in different markets around the country in their "Cost vs. Value" report.  For the purposes of this blog, we are focusing on the Pacific states (WA, OR, CA, AL) and the Mountain states (MT, ID, UT, CO, NV).
According to Remodeling Magazine, these are the six top projects in those two regions that currently have the best return on your investment when it comes time to sell. To see the full report, click here.
Garage Door Replacement
The project with the most return from Washington State to Nevada? A new garage door.
In the Pacific States, replacing your garage door will cost an average $3,785, but will increase your resale value by $4,686, recouping 123.8 percent of what you paid for it. Homes in the Mountain States will also benefit from a garage door replacement, recouping 98.6 percent of their costs.
Due to its size, a garage door can have a big impact on a home's curb appeal.  But adding to your home's aesthetic is only one advantage; the warranty that comes with the new garage door is also a selling point for potential buyers who can trust that they likely won't have to deal with any maintenance issues in the near term.
Manufactured Stone Veneer
As long as the new stone veneer is consistent with your neighborhood's overall look, this siding is the second-best project across the Pacific and Mountain states.
Stone veneer can replace your home's existing siding, adding a fresh, modern look that conjures a cozy vibe all the way from the street, before buyers ever step foot inside. Along the West Coast, it can recoup 110.4 percent of the cost when you sell, and Mountain states will recoup 96.5 percent of the cost. 
Wood Deck Addition
While building a deck might seem like a big undertaking, it's actually a pretty cost-effective way to positively impact your home's resale value. Pacific states can expect to pay around $15,000 and Mountain states just above $13,000, but they'll see 87.8 percent and 74.3 percent recouped respectively when they sell.
Adding a deck extends the living space of your home and provides even more area for entertaining, relaxing, and enjoying the outdoors.  Whether you choose a natural wood deck or a low-maintenance composite deck, you can pick from a variety of styles based on the lay of your land and the areas of your backyard you wish to highlight.
Minor Kitchen Remodel
No need to move walls or appliances around, a minor kitchen remodel will do the trick to recoup 87.1 percent of the cost in the Pacific states, and 80.3 percent in the Mountain states.
An outdated kitchen can go from drab to fab and become a focal point with a fresh palette. Replace the cabinet doors with new shaker-style wood panels and metal or metal-looking hardware. Switch out the old counter tops with laminate that matches the new look. Think about adding a resilient flooring option, then finish the project with a fresh coat of paint to the walls, trim, and ceiling.
Grand Entrance
Looking to improve your curb appeal and create an entrance that guests and homebuyers won't soon forget? Add a fiberglass grand entrance. This project involves replacing a standard-sized front door with a larger opening with dual sidelights (glass panels). Typically costing around $8,000, Pacific states will see 85.1 percent of that recouped in the sale, and Mountain states will see 71 percent.
Siding Replacement
Depending on the size of your home, replacing the siding can be an expensive undertaking. However, it's a project that comes with high returns. For Mountain states, sellers can expect 75.4 percent of the costs recouped, and Pacific sellers will see 84.3 percent.
Not only is siding one of the first things a buyer sees, but it also serves as an indicator of the overall health of the home. Broken or damaged siding could mean that there are other problems with the home, such as pests and rot. Replacing old siding is a cost-effective way to boost your home's curb appeal and ensure buyers are going to walk through your front door.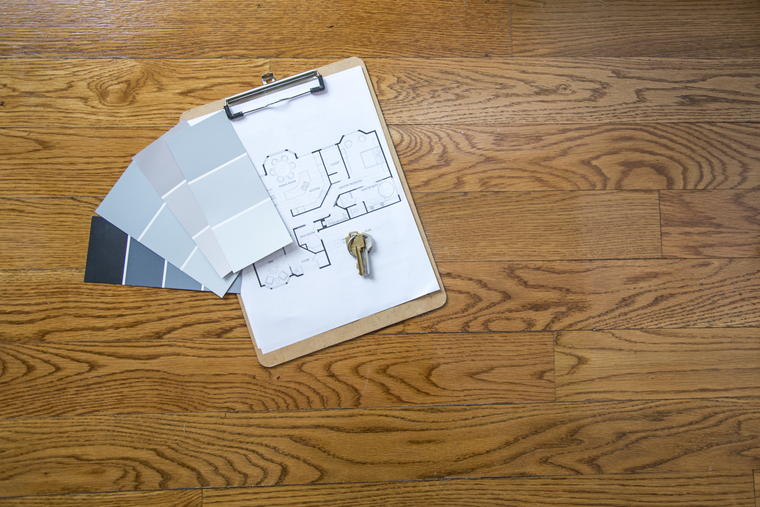 Posted in Buying, Selling, and Living by Kenady Swan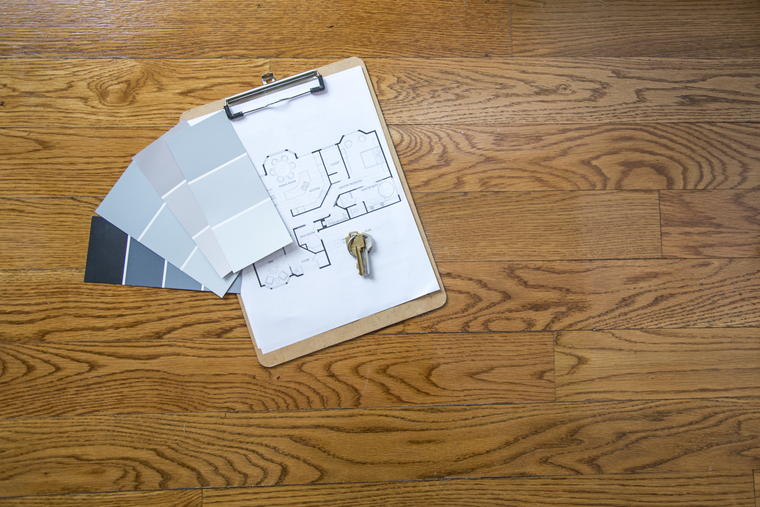 There are a number of things that can trigger the decision to remodel or move to a new home. Perhaps you have outgrown your current space, you might be tired of struggling with ancient plumbing or wiring systems, or maybe your home just feels out of date. The question is: Should you stay or should you go? Choosing whether to remodel or move involves looking at a number of factors. Here are some things to consider when making your decision.
Five reasons to move:
1. Your current location just isn't working.
Unruly neighbors, a miserable commute, or a less-than-desirable school district—these are factors you cannot change. If your current location is detracting from your overall quality of life, it's time to consider moving. If you're just ready for a change, that's a good reason, too. Some people are simply tired of their old homes and want to move on.
2. Your home is already one of the nicest in the neighborhood.
Regardless of the improvements you might make, location largely limits the amount of money you can get for your home when you sell. A general rule of thumb for remodeling is to make sure that you don't over-improve your home for the neighborhood. If your property is already the most valuable house on the block, additional upgrades usually won't pay off in return on investment at selling time.
3. There is a good chance you will move soon anyway.
If your likelihood of moving in the next two years is high, remodeling probably isn't your best choice. There's no reason to go through the hassle and expense of remodeling and not be able to enjoy it. It may be better to move now to get the house you want.
4. You need to make too many improvements to meet your needs.
This is particularly an issue with growing families. What was cozy for a young couple may be totally inadequate when you add small children. Increasing the space to make your home workable may cost more than moving to another house. In addition, lot size, building codes, and neighborhood covenants may restrict what you can do. Once you've outlined the remodeling upgrades that you'd like, a real estate agent can help you determine what kind of home you could buy for the same investment.
5. You don't like remodeling.
Remodeling is disruptive. It may be the inconvenience of loosing the use of a bathroom for a week, or it can mean moving out altogether for a couple of months. Remodeling also requires making a lot of decisions. You have to be able to visualize new walls and floor plans, decide how large you want windows to be, and where to situate doors. Then there is choosing from hundreds of flooring, countertop, and fixture options. Some people love this. If you're not one of them, it is probably easier to buy a house that has the features you want already in place.
Five reasons to remodel:
1. You love your neighborhood.
You can walk to the park, you have lots of close friends nearby, and the guy at the espresso stand knows you by name. There are features of a neighborhood, whether it's tree-lined streets or annual community celebrations, that you just can't re-create somewhere else. If you love where you live, that's a good reason to stay.
2. You like your current home's floor plan.
The general layout of your home either works for you or it doesn't. If you enjoy the configuration and overall feeling of your current home, there's a good chance it can be turned into a dream home. The combination of special features you really value, such as morning sun or a special view, may be hard to replicate in a new home.
3. You've got a great yard.
Yards in older neighborhoods often have features you cannot find in newer developments, including large lots, mature trees, and established landscaping. Even if you find a new home with a large lot, it takes considerable time and expense to create a fully landscaped yard.
4. You can get exactly the home you want.
Remodeling allows you to create a home tailored exactly to your lifestyle. You have control over the look and feel of everything, from the color of the walls to the finish on the cabinets. Consider also that most people who buy a new home spend up to 30 percent of the value of their new house fixing it up the way they want.
5. It may make better financial sense.
In some cases, remodeling might be cheaper than selling. A contractor can give you an estimate of what it would cost to make the improvements you're considering. A real estate agent can give you prices of comparable homes with those same features. But remember that while remodeling projects add to the value of your home, most don't fully recover their costs when you sell.
Remodel or move checklist:
Here are some questions to ask when deciding whether to move or remodel.
1.      How much money can you afford to spend?
2.      How long do you plan to live in your current home?
3.      How do you feel about your current location?
4.      Do you like the general floor plan of your current house?
5.      Will the remodeling you're considering offer a good return on investment?
6.      Can you get more house for the money in another location that you like?
7.      Are you willing to live in your house during a remodeling project?
8.      If not, do you have the resources to live elsewhere while you're remodeling?
If you have questions about whether remodeling or selling is a wise investment, or are looking for an agent in your area, we have professionals that can help you. Contact us here.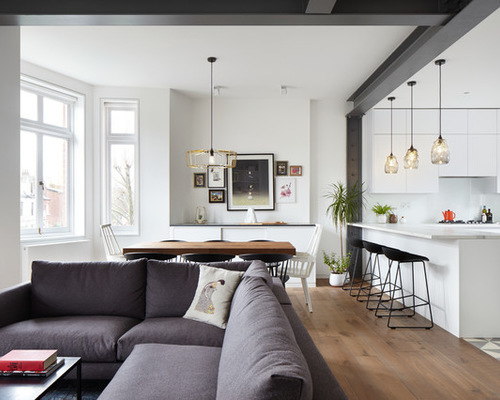 Browsing photos and ideas can be a fun part of creating your dream room. But making your designs a reality also takes smart planning and organization. Project management is an essential part of remodeling, and there's nothing like the feeling of implementing a plan to create something new and beautiful. These tips can help you achieve your desired results.
Find a Local Contractor to Create Your Dream Home
YourSpace Contractors, original photo on Houzz
Become a list writer. Making lists is key when it comes to project management. It's the only way to properly organize your thoughts and prevent any details from being forgotten.
The most important list is your scope of work, or specifications, document. This is basically a detailed list of everything to be done, from start to finish. If you're dealing with one main builder who's organizing all the work, then you'll need to make sure he or she gets a copy, so the goals are clear and all the information is provided.
Also, having detailed specifications makes it easier if you want to obtain multiple quotes, and you'll know it's a fair comparison since all the builders will be quoting using the same criteria.
frenchStef Interior Design, original photo on Houzz
Make sure you're all on the same page. If you're coordinating separate subcontractors (cabinetmaker, plumber, electrician), then it would be worth indicating who's responsible for each task. Give a complete copy of the specifications to all of them, so they're all aware of what everyone is doing. Discuss the specifications with your subcontractors since they may be able to provide help and advice. A schedule is also useful, so you can keep track of progress and everyone knows who's going to be on-site on which day.
With prior knowledge that a partition wall will feature some lighting, for instance, the builders will know to leave the stud frame open for the electrician to run the wires through before it's boarded up and plastered over. Trying to feed wires through after the fact is much harder, takes longer and risks unnecessary damage.
Sian Baxter Lighting Design, original photo on Houzz
Break into subsections. In addition to your main specifications, it's a good idea to have sublists for each separate element of your design. For example, your main specifications may say "install 6 x recessed LED downlights in ceiling," but your lighting specifications will detail where they are to be positioned, the type of bulb, the hardware finish and so on. The more information you provide, the more accurate your quote should be and the less likely it will be for mistakes or misunderstandings to occur. It will also minimize any unexpected costs.
This bathroom has a minimalist elegance, but it's far from straightforward. This project would have required a builder's spec, including layout and elevation drawings with dimensions, an electrical spec with lighting plan, a plumbing spec with layout drawing, and a decorating spec — phew!
Plan like a pro. Finalize your design before starting any work, rather than trying to do it as you go along. The process will be much more enjoyable without constant deadlines presenting themselves, and if you haven't planned, you may find your options restricted based on work that's already taken place.
Take a couple of weeks to put it all together, write your specifications, draw up the plans, get everything ready and make all the decisions before proceeding. This will save you time and money along the way, and significantly reduce stress levels during the project.
This clever design features well-thought-out lighting and custom cabinetry. Careful consideration would have been given to where to position the outlets, radiators, lights, switches and other details.
Yellow Letterbox, original photo on Houzz
Never assume. You know the saying. When writing your specifications or drawing your plans, never assume that someone else will know what you want unless you explicitly state it. Include every tiny detail, no matter how picky it may seem. As well as avoiding mistakes, it also prevents any disputes over what is and isn't included in the quote.
This bathroom just wouldn't have looked the same if white grout had been used, for instance. You may think it would be absurd to even consider using white grout in this case, but if you haven't asked for dark gray, you can't expect it and you can't assume that you will be asked what color you want. White is standard, and a tiler may use it if nothing has been specified.
Stand by for decisions. Your builder will present many questions and decisions to you along the way. Which tiles do you want on the walls? Where do you want these wall lights? What color do you want on the baseboards?
Your best bet will be to try to pre-empt as many of these decisions as possible and have the answers ready or, even better, provide the information in advance. Making these decisions under pressure can lead to impulse moves you may regret later. However, taking too long could hold up the project, costing you time, money and the patience of your builder. No one wants an unhappy builder.
Inevitably, there will be some questions you couldn't have anticipated, but if you communicate well with your contractors, they should, where possible, give you time to make a decision without holding up the project. Don't be afraid to ask their opinion on the best course of action, but don't feel pressured to compromise on the design if you don't want to.
Brilliant Lighting, original photo on Houzz
Give yourself time to deliver. This is one of the classic pitfalls, so take note. When pulling your design ideas together and deciding which products and materials to use, make a note of the lead times. Many pieces of furniture are made to order and can have lead times of up to 12 weeks, sometimes longer. Similarly, tile and natural stone can take much longer than expected to arrive, and products from abroad can encounter holdups during transit.
This chandelier was custom-made for the project and looks fantastic. This is no last-minute, off-the-shelf, next-day-delivery job. It can be a huge shame if you've spent hours, days, weeks choosing the perfect product, but when you come to order it, you find that it will take too long to be delivered, perhaps time you can't afford. Then you have to decide whether to hold up the work or pick something else based on the fact it can be delivered quickly.
Find a Bathroom Vanity for Your Bath Remodel
Factor in a contingency. Even when you have the very best of intentions, issues that you couldn't have predicted may arise during your project. So it's a good idea to factor in a 10 percent contingency within your budget for these matters, especially with old buildings. Who knows what condition the walls are in behind those kitchen cabinets before you rip them out? Or what may be lurking underneath that carpet when you pull it up?
In these situations, it's important to expect the worst and don't let it throw you off your game. You are a project manager extraordinaire, and you've totally got this. Just accept that these things happen, find out what the options are and make a decision. Your contractors will be able to advise on what to do, so harness their expertise and trust them to help you find the right solution.
Elayne Barre Photography, original photo on Houzz
Call in the cavalry. If you choose to manage your project yourself, it's certainly an enjoyable and rewarding process, but it also takes a certain type of person. You have to be organized, calm under pressure, strategic and confident — not to mention being able to afford the time to plan, coordinate and oversee the work.
If you have qualms about taking it on yourself, then consider hiring a project manager. Yes, there will be a fee, but consider that a badly managed project can cost you time and money, and you may not achieve the results you were after. A pro will take care of everything and allow you to rest easy, knowing you're in safe hands.
By Jennifer Chong, Houzz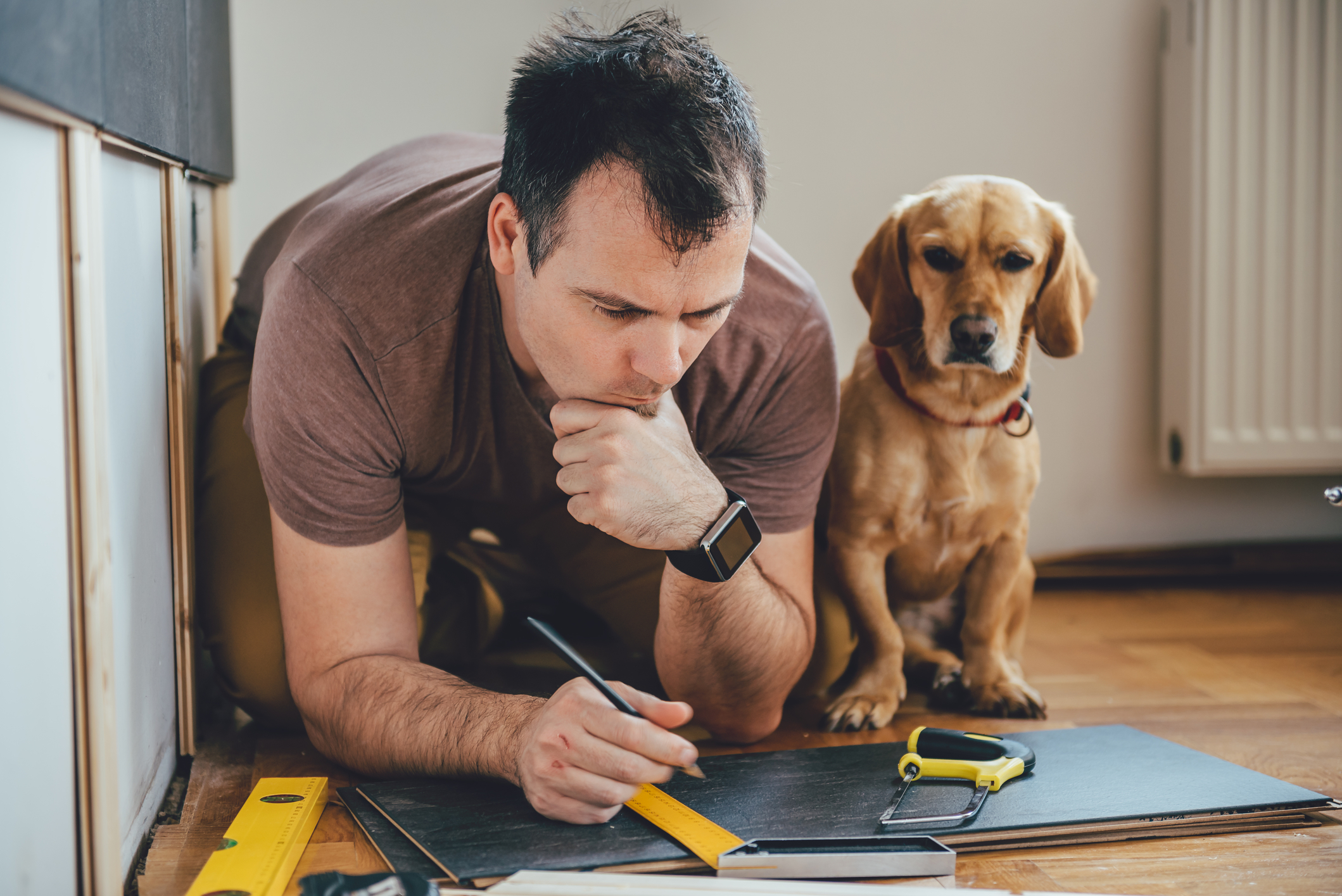 When dissatisfaction with your current home strikes, it can be exciting to launch into a plan for a new addition. A new living room, bedroom, or more can add value to your home while improving your quality of life.
On the other hand, even a modest addition can turn into a major construction project, with architects and contractors to manage, construction workers traipsing through your home, hammers pounding, and sawdust everywhere. And although new additions can be a very good investment, the cost-per-square-foot is typically more than building a new home, and much more than buying a larger existing home.
Define your needs
To determine if an addition makes sense for your particular situation, start by defining exactly what it is you want and need. By focusing on core needs, you won't get carried away with a wish list that can push the project out of reach financially.
If it's a matter of needing more space, be specific. For example, instead of just jotting down "more kitchen space," figure out just how much more space is going to make the difference, e.g., "150 square feet of floor space and six additional feet of counter space."
If the addition will be for aging parents, consult with their doctors or an age-in-place expert to define exactly what they'll require for living conditions, both now and over the next five to ten years.
Types of additions
Bump-out addition—"Bumping out" one or more walls to make a first-floor room slightly larger is something most homeowners think about at one time or another. However, when you consider the work required, and the limited amount of space created, it often figures to be one of your most expensive approaches.
First-floor addition—Adding a whole new room (or rooms) to the first floor of your home is one of the most common ways to add a family room, apartment or sunroom. But this approach can also take away yard space.
Dormer addition—For homes with steep rooflines, adding an upper floor dormer may be all that's needed to transform an awkward space with limited headroom. The cost is affordable and, when done well, a dormer can also improve the curb-appeal of your house.
Second-story addition—For homes without an upper floor, adding a second story can double the size of the house without reducing surrounding yard space.
Garage addition—Building above the garage is ideal for a space that requires more privacy, such as a rentable apartment, a teen's bedroom, guest bedroom, guest quarters, or a family bonus room.
Permits required
You'll need a building permit to construct an addition—which will require professional blueprints. Your local building department will not only want to make sure that the addition adheres to the latest building codes, but also ensure it isn't too tall for the neighborhood or positioned too close to the property line. Some building departments will also want to ask your neighbors for their input before giving you the go-ahead.
Requirements for a legal apartment
While the idea of having a renter that provides an additional stream of revenue may be enticing, the realities of building and renting a legal add-on apartment can be sobering. Among the things you'll need to consider:
Special permitting—Some communities don't like the idea of "mother-in-law" units and therefore have regulations against it or zone-approval requirements.
Separate utilities—In many cities, you can't charge a tenant for heat, electricity, and water unless utilities are separated from the rest of the house (and separately controlled by the tenant).
ADU Requirements—When building an "accessory dwelling unit" (the formal name for a second dwelling located on a property where a primary residence already exists), building codes often contain special requirements regarding emergency exists, windows, ceiling height, off-street parking spaces, the location of main entrances, the number of bedrooms, and more.
In addition, renters have special rights while landlords have added responsibilities. You'll need to learn those rights and responsibilities and be prepared to adhere to them.
Average costs
The cost to construct an addition depends on a wide variety of factors, such as the quality of materials used, the laborers doing the work, the type of addition and its size, the age of your house and its current condition. For ballpark purposes, however, you can figure on spending about $200 per square foot if your home is located in a more expensive real estate area or about $100 per foot in a lower-priced market.
You might be wondering how much of that money your efforts might return if you were to sell the home a couple years later? The answer to that question depends on the aforementioned details, but the average "recoup" rate for a family room addition is typically more than 80 percent.
The bottom line
While you should certainly research the existing-home marketplace before hiring an architect to map out the plans, building an addition onto your current home can be a great way to expand your living quarters, customize your home, and remain in the same neighborhood.