Flooring is a key component of a home's design and can often be the centerpiece of a renovation or remodel. Because it covers such a large surface area it will significantly impact the look and feel of your home, so choosing the right material can be stressful. Weigh your options before making a decision. Learn about the different types of material, assess your budget, and form a plan for installation.
How to Choose the Best Flooring
Room Function
How you spend time in any given room will help you decide which type of flooring is best. In your home office, choose the flooring that best accommodates your working needs. Carpet can be comforting while hardwood and laminate are more durable. Entryways, mudrooms, playrooms, and pet rooms will undoubtedly see their fair share of dents, cracks, and dings, so a resilient material is best for these areas. Consider materials that are strong and easy to clean, such as tile. The kitchen is a high-traffic area that is constantly being cleaned and re-cleaned. Explore solid yet easy to clean materials like vinyl, hardwood, and ceramic tile. If these common flooring materials aren't to your liking, certain alternative flooring options may appeal to you, including bamboo, cork, and concrete.
Budget
Your budget will be a major deciding factor in which type of flooring you ultimately install. Are you replacing your flooring as part of a larger, full-scale remodel? If so, there may be other projects that will warrant a larger share of your budget. Are you looking to make the flooring a selling point of the home? If so, you'll likely dedicate more money towards the material and installation. Talk to your agent about which types of flooring have the best resale value and what buyers in the area are looking for. For example, if you live in a climate that experiences cold temperatures, heated flooring may give your home a competitive advantage over other listings when it comes time to sell.
Installation
There are two approaches to a flooring installation: DIY or professional. Installing your flooring on your own is a great way to save money on the project, but it's also a lot of added responsibility. Before making the decision to install on your own, understand the risks involved with the project and the time it will take to complete it. Vinyl and laminate flooring tend to be easier to install DIY. Hiring a professional will come with increased costs, but you'll be paying for higher quality work that will increase the value of your home. More involved flooring installations such as hardwood are usually best handled by a pro.
Style & Color
After your budget has been set and you've decided on how to install, then comes the fun part. When choosing the style of your flooring, think about how it will interact with the space. Will the flooring be the focal point of the space? Will it compliment the features of the room and the surrounding décor? Knowing these answers will help to sort out the fine details, such as the specific shade of tile or the grain of wood.
Maintenance
At the end of the day, you may simply be looking for flooring that's easy to take care of. In that case, explore common low-maintenance materials like vinyl and laminate. Vinyl flooring—whether it's tile, sheet, plank, or peel-and-stick—requires little care compared to high-maintenance flooring such as solid or engineered wood.
For more information on home design, visit our Design page. To learn more about interior design, visit our Design Styles page.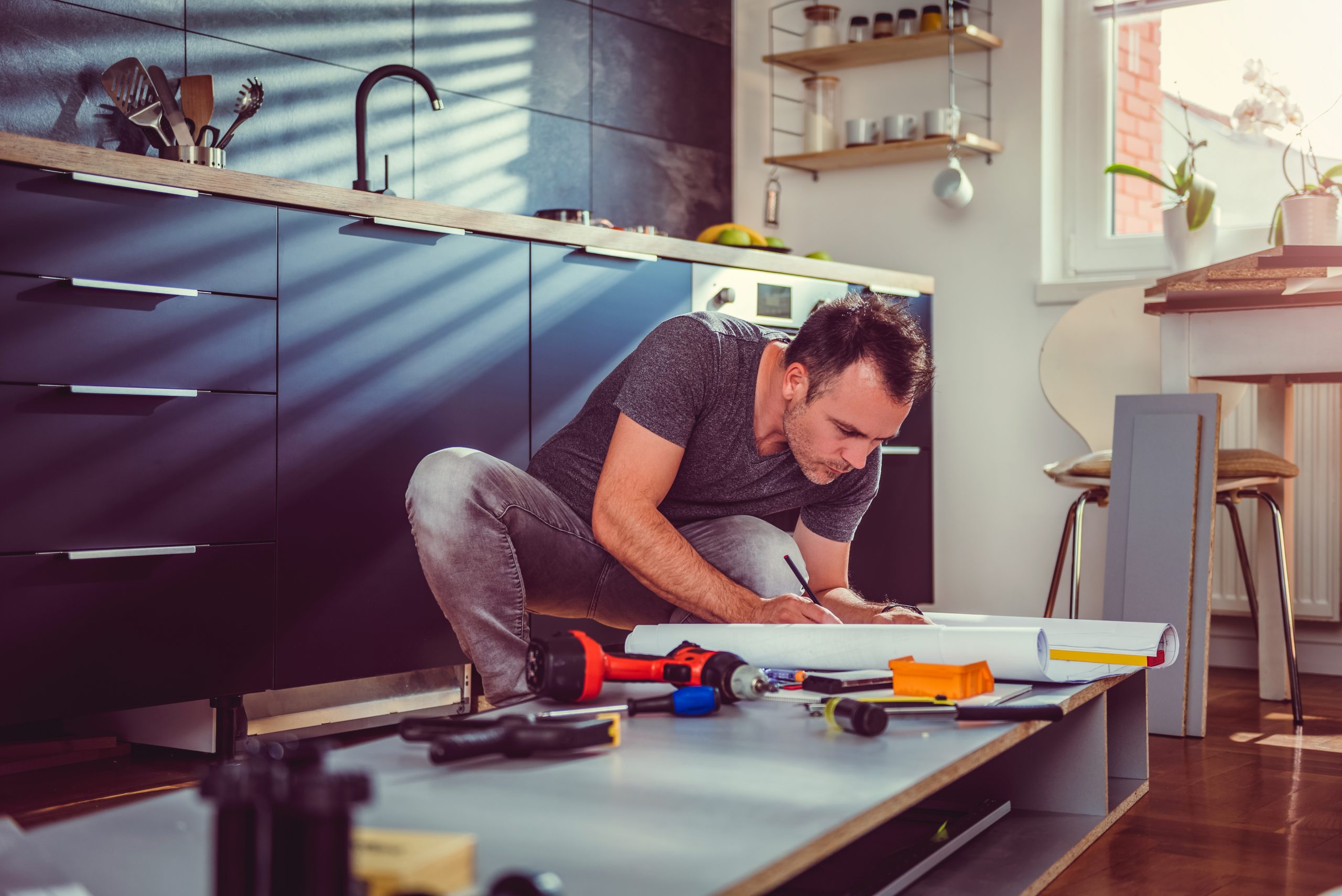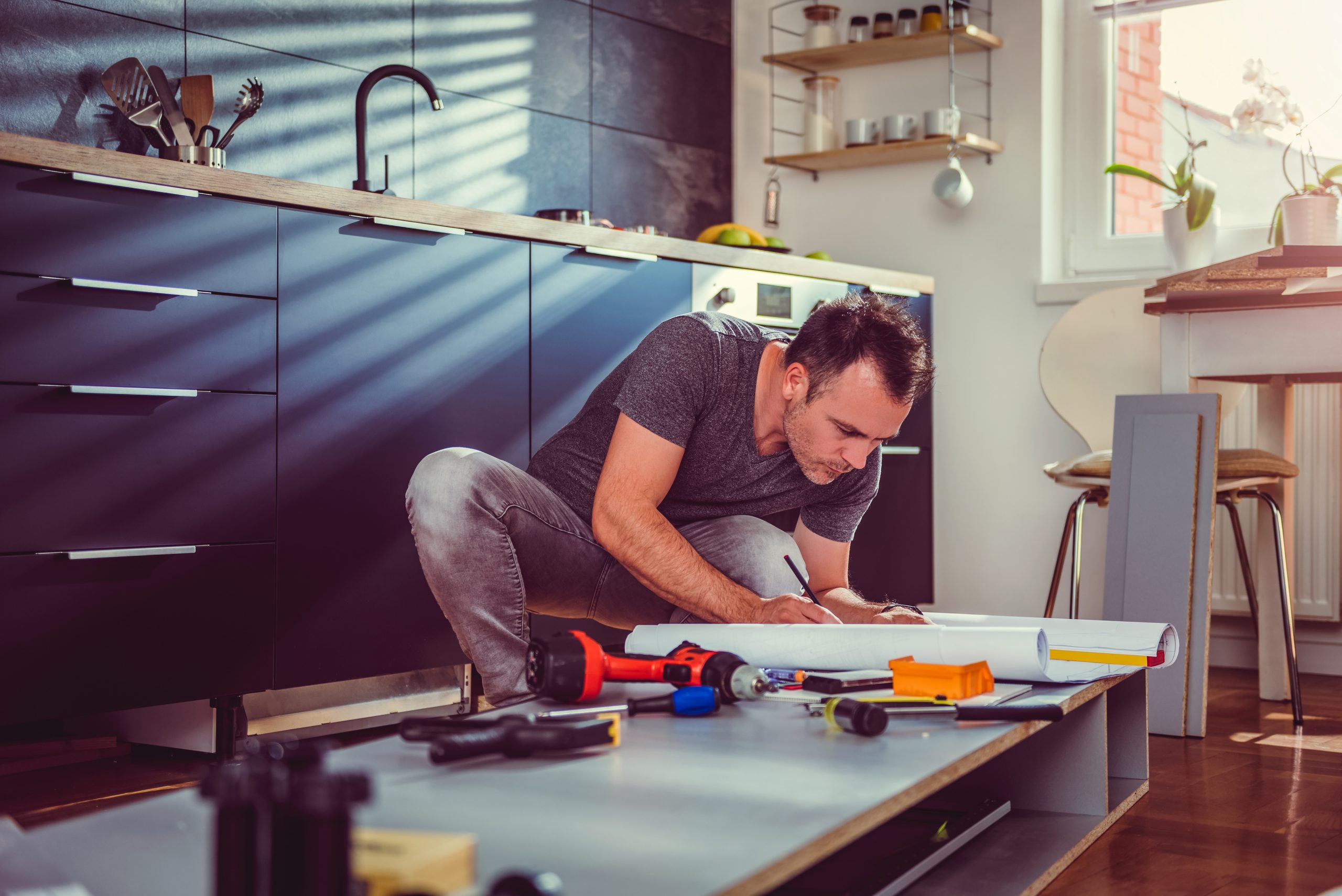 Americans spend $400 billion per year remodeling their homes.
So, which remodeling investment gives the best return when it comes to resale value?
It should come as no surprise, especially leading up to Thanksgiving, that the best money to spend upgrading your home is in the kitchen.
It's the place where most homeowners spend most of their waking hours.
According to the research from the National Association of Realtors, it's where remodelers will see the biggest return on investment.
Here is the ranking of various projects in terms of the value it adds to the home:
Complete kitchen remodel
Kitchen upgrade
HVAC replacement
Owner's suite renovation
Bathroom renovation
Finishing a basement
Adding a bathroom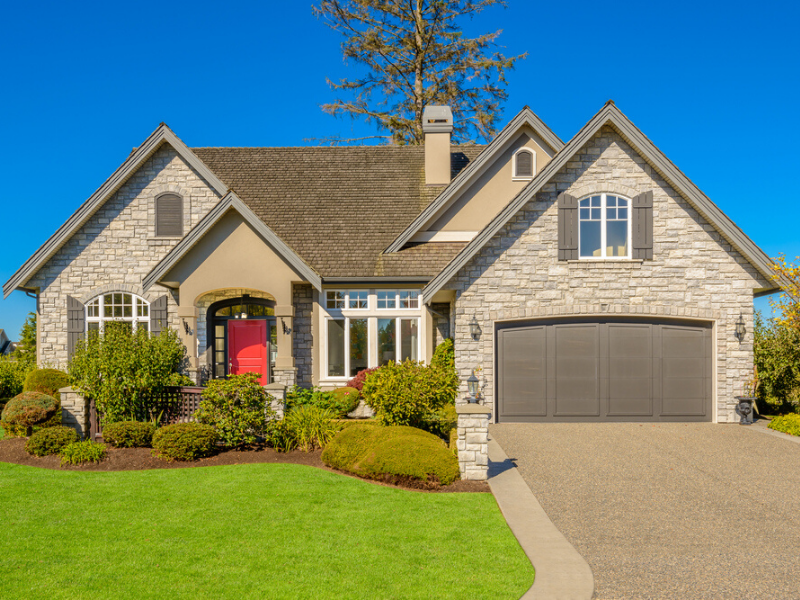 What's the best remodeling project for your home? The answer, in part, depends on where you live. Every year, Remodeling Magazine evaluates which projects bring the most return at resale in different markets around the country in their "Cost vs. Value" report.  For the purposes of this blog, we are focusing on the Pacific states (WA, OR, CA, AL) and the Mountain states (MT, ID, UT, CO, NV).
According to Remodeling Magazine, these are the six top projects in those two regions that currently have the best return on your investment when it comes time to sell. To see the full report, click here.
Garage Door Replacement
The project with the most return from Washington State to Nevada? A new garage door.
In the Pacific States, replacing your garage door will cost an average $3,785, but will increase your resale value by $4,686, recouping 123.8 percent of what you paid for it. Homes in the Mountain States will also benefit from a garage door replacement, recouping 98.6 percent of their costs.
Due to its size, a garage door can have a big impact on a home's curb appeal.  But adding to your home's aesthetic is only one advantage; the warranty that comes with the new garage door is also a selling point for potential buyers who can trust that they likely won't have to deal with any maintenance issues in the near term.
Manufactured Stone Veneer
As long as the new stone veneer is consistent with your neighborhood's overall look, this siding is the second-best project across the Pacific and Mountain states.
Stone veneer can replace your home's existing siding, adding a fresh, modern look that conjures a cozy vibe all the way from the street, before buyers ever step foot inside. Along the West Coast, it can recoup 110.4 percent of the cost when you sell, and Mountain states will recoup 96.5 percent of the cost. 
Wood Deck Addition
While building a deck might seem like a big undertaking, it's actually a pretty cost-effective way to positively impact your home's resale value. Pacific states can expect to pay around $15,000 and Mountain states just above $13,000, but they'll see 87.8 percent and 74.3 percent recouped respectively when they sell.
Adding a deck extends the living space of your home and provides even more area for entertaining, relaxing, and enjoying the outdoors.  Whether you choose a natural wood deck or a low-maintenance composite deck, you can pick from a variety of styles based on the lay of your land and the areas of your backyard you wish to highlight.
Minor Kitchen Remodel
No need to move walls or appliances around, a minor kitchen remodel will do the trick to recoup 87.1 percent of the cost in the Pacific states, and 80.3 percent in the Mountain states.
An outdated kitchen can go from drab to fab and become a focal point with a fresh palette. Replace the cabinet doors with new shaker-style wood panels and metal or metal-looking hardware. Switch out the old counter tops with laminate that matches the new look. Think about adding a resilient flooring option, then finish the project with a fresh coat of paint to the walls, trim, and ceiling.
Grand Entrance
Looking to improve your curb appeal and create an entrance that guests and homebuyers won't soon forget? Add a fiberglass grand entrance. This project involves replacing a standard-sized front door with a larger opening with dual sidelights (glass panels). Typically costing around $8,000, Pacific states will see 85.1 percent of that recouped in the sale, and Mountain states will see 71 percent.
Siding Replacement
Depending on the size of your home, replacing the siding can be an expensive undertaking. However, it's a project that comes with high returns. For Mountain states, sellers can expect 75.4 percent of the costs recouped, and Pacific sellers will see 84.3 percent.
Not only is siding one of the first things a buyer sees, but it also serves as an indicator of the overall health of the home. Broken or damaged siding could mean that there are other problems with the home, such as pests and rot. Replacing old siding is a cost-effective way to boost your home's curb appeal and ensure buyers are going to walk through your front door.