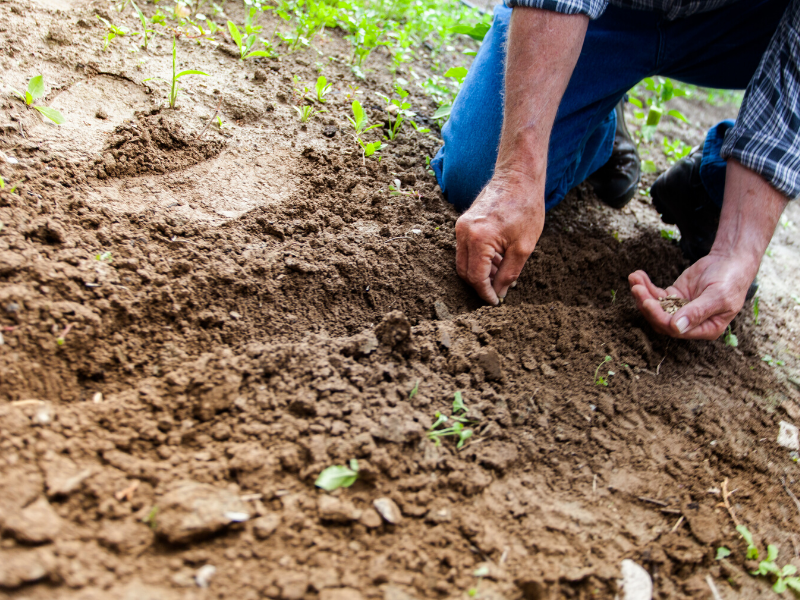 This year's Earth Day will certainly look different than in years past. With no large gatherings, marches or events, most of us find ourselves celebrating from home. Fortunately, when it comes to reducing your footprint or assessing the eco-friendliness of your lifestyle, your living space is a great place to start. Here are some tips for celebrating Earth Day from home.
Outside the house:
The combination of spring weather and current shelter and stay-at-home orders have created a gardening renaissance. With April being gardening month and the amount of time we find ourselves spending at home these days, now is the perfect time to start (or get back to) your garden.
Kick up your composting efforts or build out a composting area in your garden.
Get started with a nature DIY project, like a garden shed or planter boxes.
Make your garden your own escape. This is more important now than ever, for your health and the health of your household.
Around the house:
Perform a plastic audit of your home.

Take count of the plastic items used in your kitchen and bathroom and rethink their necessity.

Get in the habit of turning lights off when you leave a room.

Little by little this can add up and is an easy green practice for Earth Day and beyond.

Turn off the faucet when you aren't using it.
Unplug your appliances after using them.

They still use energy even when they aren't turned on.

Turning off phones, tablets, and computers at night will save energy.
Use cold water to wash your laundry.

This sidesteps any of the energy your machine uses to heat water—which is a large percentage of their energy output.

Add plants.

This has a myriad of benefits for both your health and your wallet.
Plants are known to reduce stress and regulate temperature, which saves on the energy required to heat and cool your house.
By doing these little things around the house you can maximize your Earth Day impact and get an idea of how you can incorporate them into your lifestyle as time goes on.
Educate:
Earth Day carries educational significance as well. Learning more about our planet and how we can do our part in its health moving forward is an important aspect of the holiday.
Though you may not be able to attend a lecture in person, there are a bevy of virtual options to participate in Earth Day learning and planetary education. Discuss with your family what actions you can take to make a difference in your household.
Add a nature documentary or series to your watchlist.
Travel from home with virtual tours of national parks and natural wonders.
Try some new cookbooks. For Earth Day-centric food ideas, look for cookbooks with plant-based recipes.
Homeowners everywhere have established an evolved relationship with their homes in recent weeks. Spending time thinking about the footprint of your household and how it allows you to make eco-friendly choices is a worthy investment for Earth Day and beyond.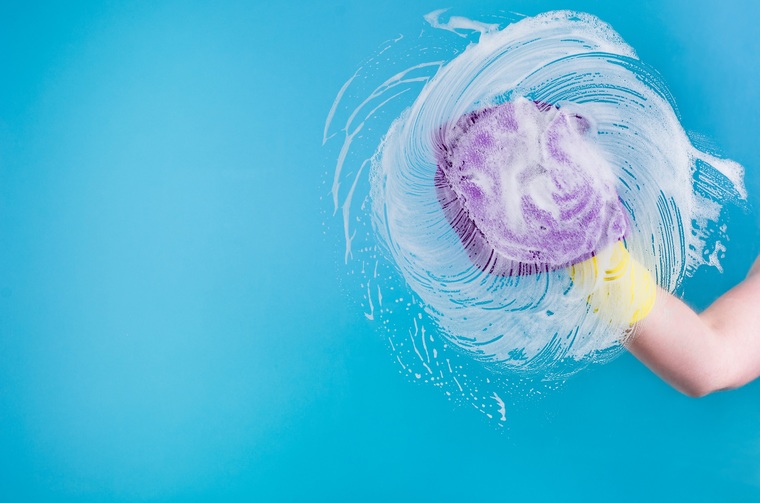 Posted in Living by Kenady Swan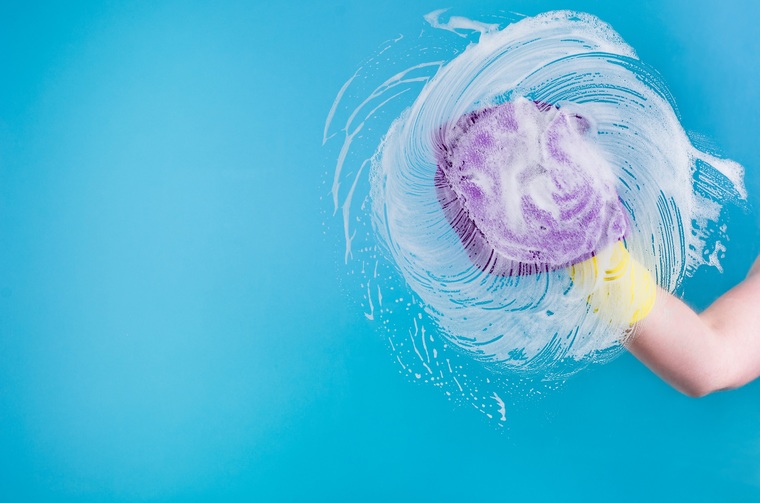 Now that spring has sprung, let's clear the cobwebs and get your home ready! Here is our quick guide to spring home maintenance:
Inspection top to bottom: Now that the weather is temperate you will want to check on how your home weathered the winter. Check the roof for leaks, the gutters for damage, and the siding for cracks. You will also want to inspect your basement or foundation for any shifts. Make repairs now to prevent further damage.
Clean out the gutters: April showers bring May flowers… so clear out the gutters to keep rain from pooling on your roof or near your foundation.
Pest control: Spring is mating season for eight-legged critters, so sweep out cobwebs, clear debris, and check the nooks and crannies. If you live in an area prone to dangerous species like brown recluse or black widows, you may want to contact your local pest control, but otherwise, household spiders do help eliminate other bugs.
HVAC system: If you have an air conditioner now is the time to check to make sure it is ready before summer gets here and everyone else is clamoring for maintenance. Now is a good time to check your home air filters and replace or upgrade to keep allergens at bay.
Clear the clutter: Do a sweep around the house and get rid of junk that you don't use! Take a little time each week to tackle a room. Closets, playrooms, and basements can be especially daunting, but getting rid of old stuff and refreshing your space will go a long way!
Deep clean: On a nice day open the windows, dust, wipe, scrub, and clean. You will get a nice workout and your home will look and feel so fresh after a winter of being cooped up.
Update your décor: Add a splash of color to your home with small embellishments. Add a colorful vase, a lighter throw for your sofa, pretty pastel pillows, or spring-time candles, to upgrade your living space.
Take it outdoors: Let your throw rugs, curtains, and other tapestries air our outside. Shake off the dust, spot clean what you can and let everything bask in the sun for an afternoon.
Don't forget the back yard: It may not be time to start up the grill, yet, but you can get started on your outdoor entertaining checklist. Check your lawn, and if you have some spare spots start filling in with seed. Check your outdoor plants, prune, plant bulbs, start to replenish the soil for your garden, and mow, so you are ready to start when the season allows.
Speaking of the grill – if you have a gas grill you will want to pull this out and perform a maintenance check. Clean everything up and check to make sure all the gas lines are clear, as these can get clogged after sitting idle all winter. Make sure the grill is clear of spiders too, as they can build webs in the tubes, causing damage to your grill. You can start to bring out your garden furniture too, or clean it up if you left it covered outside all winter. Because before you know it, it'll be barbeque season!