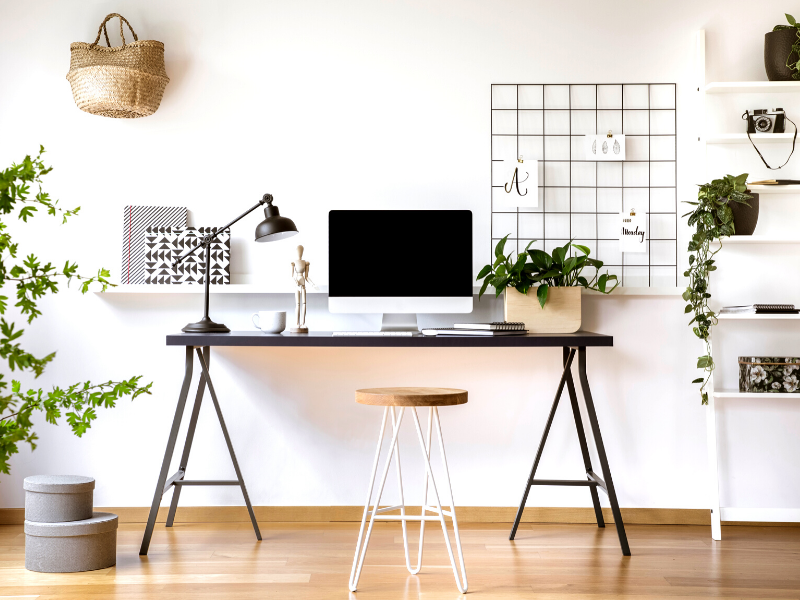 Image Source: Canva
Working from home is an aspiration for many of us, but to do so effectively takes effort. A disorganized space at home can be just as troublesome as a hectic office. The most disciplined telecommuters will tell you that you need a structured routine and organization in order to be successful.
Having a designated workspace is one of the most important elements to your success when you make the switch to telecommuting. Even if you live in a small space, you need to find a balance between home and office. People who work from home often have a difficult time separating their work hours from their non-work hours because it's so easy to keep at it late into the night. But maintaining a balance and shutting down the computer is important for overall wellbeing. What are some other must-haves for a successful home office? Here are the top five:
Natural Light – Study upon study tells us that natural light is needed to boost productivity and mood. Make sure to set your desk up as close to a window as you can. If being near a window isn't an option, a natural light lamp is the next best thing. It helps balance your body clock and leaves you feeling rested and refreshed.
To-Do List or Planner – Start each day off by making a to-do list outlining what you need to get done before the end of the workday. Make sure to set a realistic time frame in which all of that should be completed, so you can check each one off the list and feel immense accomplishment once you've completed them all.
Storage – If you have a big enough space, put in a large bookshelf where you can organize everything (think storage boxes). It reduces clutter and looks stylish. Using your walls and cabinetry is the most efficient use of space.
Calendar – Many people tend to rely on digital calendars these days because of their convenience. When all of your devices sync together and pop up with reminders, you never have to worry about missing an appointment. However, many people find that it helps to keep a paper calendar handy too so you can easily view your whole month at a glance. Choose which options works best for you by playing with both options, or something in between and see which one lets you be more productive with the least amount of stress.
Space for Inspiration – It doesn't matter what field you work in, having a source of inspiration in your workspace is essential. Whether it's a photo of your family, your dream car, or that vacation you've been dying to take, having that inspiration right in front of you provides a constant reminder of why you do what you do.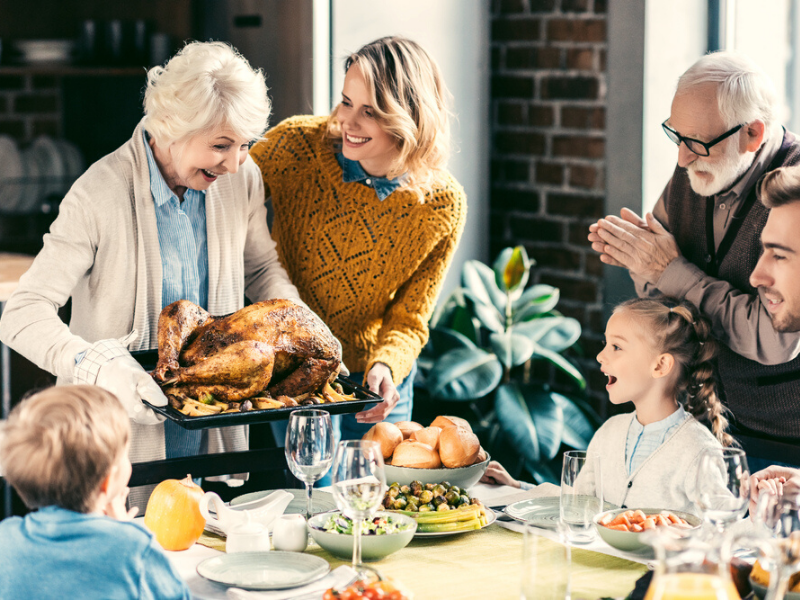 The month of November brings the end to daylight savings time, for most of us anyway, and the start to the holiday season. Don't be left in the cold, jumpstart your preparations with this quick checklist.
Check Your Fire Safety System
Test your smoke alarms and CO detectors to make sure they're in working order. Locate your fire extinguisher and be sure the gauge shows that it has enough pressure. If it isn't already stored in or near the kitchen, re-locate it closer to the oven for quick action should Thanksgiving dinner go up in flames.
Clean Your Garbage Disposal
Don't let a stinky garbage disposal ruin your appetite, keep it smelling fresh with a few pieces of lemon rind and some ice cubes. The lemon cleans and deodorizes the odor causing bacteria and the ice scrapes away any debris, as well as sharpen the blades.
Check and Repair Other Plumbing Issues
Run the water in each sink to determine if it's draining properly.
If your bathroom sink is not draining quickly, a great natural way to clear debris, with ingredients that you likely already have in the house, is to put ½ cup of baking soda down the drain, followed by ½ cup of vinegar, then plug the drain and let it sit for an hour. When you unplug the drain, pour boiling water down until it drains quickly.
Send a snake down your tub drain, then add a hair trap to each drain to prevent future blockage, especially when you have guests over for the holidays.
For a slow kitchen drain, the likely cause is a build up of fat, oil, or grease (FOG drain clog). The best way to clear this kind of clog is with 2 liters of water and a few tablespoons of dish washing detergent. Pour slowing and keep pouring until the drain is cleared.
Pull Out Your Winter Essentials
For those of you in cold climates, get out the shovels and replenish the ice-melt bucket before the snow and ice hit this season. Don't get caught in the storm, make sure they're easy to access or easy to pull out when the weather forecast calls for below freezing temperatures.
It's also a good idea to get out your snow gear and toys. Don't miss an opportunity to play in the snow because you can't get to your shed to pull out your snow boots, gloves, or sled!
Check and Replace Floor Protectors
Prevent damage to your floors by checking any pads on your chair legs as well as the rug mat.
Make sure the pads on your chairs, sofas, and tables are intact so when you move them, they won't rub and scuff or dent flooring. Lift the rug to double check that the rug mat isn't causing damage to the floor as well. Sometimes, the adhesive can stick to the floors, leaving a residue that's almost impossible to clean, this is especially important on cement floors.
Prepare the Guest Bedroom
Has it been a while since anyone, besides the dog or cat, has slept in the guest bed? This is a great time of year to wash the sheets and clean the room in preparation for holiday guests. And don't forget the cobwebs in the corners! Organize and re-stock the closets so your guests can easily access more blankets and towels during their stay.
Once you've completed your November checklist, you can sit back with your hot apple cider and know that you're ready for the holiday season.