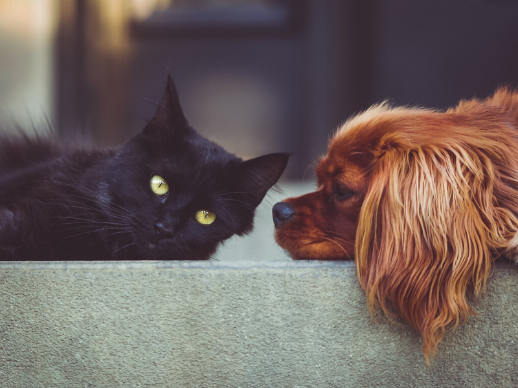 Image source: Canva
For many of us, pets play a central role in our home life, so taking into account what is best for them when buying a home is important for both their happiness and that of your entire household.
Your neighborhood
When looking for homes that are well suited to both you and your furry companion, consider the area surrounding the home. If your pet is an indoor/outdoor animal, it's important to examine the hustle and bustle of the neighborhood. If your pet spends time outside, a busy neighborhood could be dangerous, and depending on the level of traffic, he or she may need to be on a leash at all times.
How conducive is the neighborhood for taking your pet on walks? If you frequently walk your pet, look for neighborhoods with sidewalks. If your pet enjoys being off-leash, consider prioritizing homes with green belts, parks, trails, or designated off-leash areas nearby. It's also a good idea to identify where the local emergency pet centers and veterinarian clinics are to insure there is sufficient medical care for your pet in proximity to where you live.
Your House
Size: Is the house big enough? Depending on the type of pet, or breed of animal, space may be the most important factor in picking a pet-friendly home. If you are moving into a bigger space than you were in previously, understand your pet will likely take to the additional room differently. On the flip side, if you are downsizing, be mindful of how it might impact your pet.
Yard: If you have a pet that spends time outside, it's important to pay particular attention to the yard. Is it large enough? Does it have a secure fence? Is there easy access between the home and the yard?
Flooring: Pet-friendly flooring can be tough. Surfaces that can be repaired or refinished when scratched are typically the best options for homes with pets. Sealing additional layers will build up the resistance to damage from paws, claws, and general pet wear and tear.
Carpet: Cats are notorious for clawing and scratching at carpet, and dogs are infamous for bringing the outdoors in with them. Consider carpeting of a lesser quality in the area where your pets spend most of the time, or search for carpets that are stain-resistant and easy to clean.
Stairs: Older pets and multileveled homes are at odds. Consider the age of your pet and how active you expect them to be so that you don't find yourself in a position where you're having to carry your pet between floors.
HOA?
When looking at a home, ask whether or not it is a part of a Homeowners Association and what restrictions may apply to the property. For instance, certain HOA developments limit the number and/or type of pets per household.
Most pet owners take the needs of their pets seriously. In fact, in a recent Realtor.com survey, 75 percent of the respondents said they would not accept an otherwise perfect home if it didn't meet the needs of their pet. When it comes down to it, prioritizing your pet when buying a home not only insures your pet's well-being, but that of your household, as well.
Posted on August 26, 2020 at 11:00 am
Windermere Colorado
Category:

Colorado Housing, For Buyers
Tagged

carpet, Designated Off-leash Area, flooring, Furry Companion, Green Belts, HOA, Homeowners Association, Indoor Animal, Leash, Limited Number, Local Emergency Pet Center, neighborhood, Outdoor Animal, Parks, Pet Type, Proximity, Restrictions, Sidewalks, Size, Stairs, Surroundings, Trails, Veterinarian Clinic, Walks, yard
Posted in Living by Kenady Swan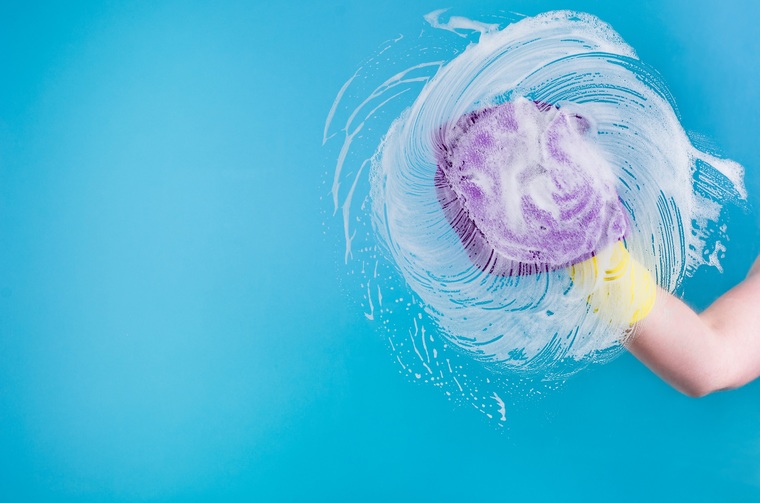 Now that spring has sprung, let's clear the cobwebs and get your home ready! Here is our quick guide to spring home maintenance:
Inspection top to bottom: Now that the weather is temperate you will want to check on how your home weathered the winter. Check the roof for leaks, the gutters for damage, and the siding for cracks. You will also want to inspect your basement or foundation for any shifts. Make repairs now to prevent further damage.
Clean out the gutters: April showers bring May flowers… so clear out the gutters to keep rain from pooling on your roof or near your foundation.
Pest control: Spring is mating season for eight-legged critters, so sweep out cobwebs, clear debris, and check the nooks and crannies. If you live in an area prone to dangerous species like brown recluse or black widows, you may want to contact your local pest control, but otherwise, household spiders do help eliminate other bugs.
HVAC system: If you have an air conditioner now is the time to check to make sure it is ready before summer gets here and everyone else is clamoring for maintenance. Now is a good time to check your home air filters and replace or upgrade to keep allergens at bay.
Clear the clutter: Do a sweep around the house and get rid of junk that you don't use! Take a little time each week to tackle a room. Closets, playrooms, and basements can be especially daunting, but getting rid of old stuff and refreshing your space will go a long way!
Deep clean: On a nice day open the windows, dust, wipe, scrub, and clean. You will get a nice workout and your home will look and feel so fresh after a winter of being cooped up.
Update your décor: Add a splash of color to your home with small embellishments. Add a colorful vase, a lighter throw for your sofa, pretty pastel pillows, or spring-time candles, to upgrade your living space.
Take it outdoors: Let your throw rugs, curtains, and other tapestries air our outside. Shake off the dust, spot clean what you can and let everything bask in the sun for an afternoon.
Don't forget the back yard: It may not be time to start up the grill, yet, but you can get started on your outdoor entertaining checklist. Check your lawn, and if you have some spare spots start filling in with seed. Check your outdoor plants, prune, plant bulbs, start to replenish the soil for your garden, and mow, so you are ready to start when the season allows.
Speaking of the grill – if you have a gas grill you will want to pull this out and perform a maintenance check. Clean everything up and check to make sure all the gas lines are clear, as these can get clogged after sitting idle all winter. Make sure the grill is clear of spiders too, as they can build webs in the tubes, causing damage to your grill. You can start to bring out your garden furniture too, or clean it up if you left it covered outside all winter. Because before you know it, it'll be barbeque season!
Posted on April 15, 2019 at 9:00 pm
Windermere Colorado
Category:

Blog, Uncategorized
Tagged

back yard, bright colors, clutter, decor, deep clean, gutters, home maintenance, HVAC, indoor, inspection, maintenance, outdoor, pest control, spring, yard