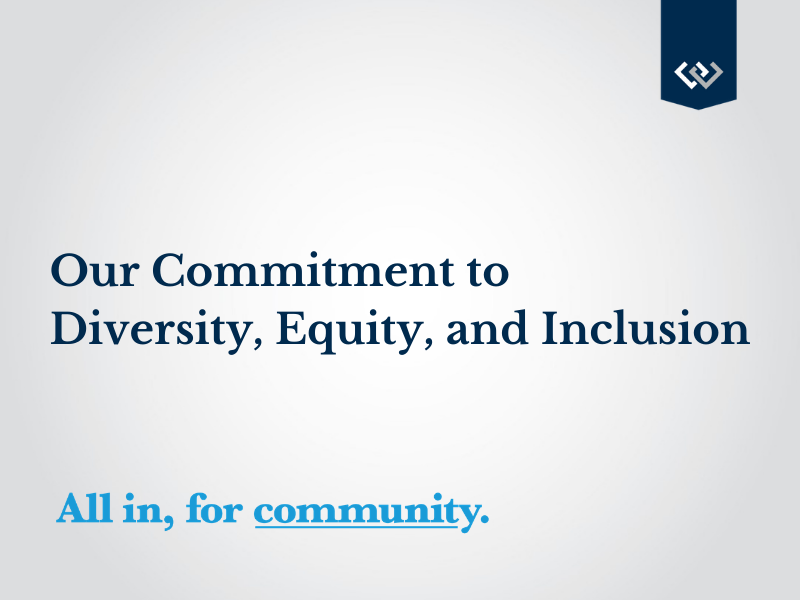 For nearly 50 years Windermere has been deeply rooted in the communities where we do business. However, the resurgence of the Black Lives Matter movement has made us realize that our roots don't extend as deep as we thought. It also made us realize that over the decades, the real estate industry has played a significant role in exacerbating systemic racism through redlining and steering, which has prevented many members of historically marginalized communities from building wealth through homeownership.
This summer, we began a robust diversity, equity, and inclusion journey supported by an organization called Moving Beyond that specializes in helping companies integrate and operationalize DEI. Next, we formed two internal workgroups, with a diverse makeup of Windermere franchise owners, managers, agents, and staff to guide and implement DEI efforts across our 10-state organization.
Following three months of collective conversations, we have identified several short- and long-term initiatives on which to focus – all with the aim of building a diverse organization that fosters a sense of belonging and provides equal opportunity across all aspects of homeownership for people of color. Some of these activities can be acted upon right away, as we develop a long-term strategic direction for our DEI efforts.
We're committed and in it for the long haul, and believe transparency is a critical part of this journey, so here is an update about our goals and progress thus far:
● In August, we conducted an internal survey among our owners, managers, and staff, to create a benchmark of where we are as a company and help guide the direction that we need to take to advance our DEI initiatives. An agent survey is forthcoming in 2021.
● We are producing informational content related to CC&Rs to educate homeowners on how to remove racially restrictive language from their title reports in the 10 states where Windermere operates.
● We are working with an advertising agency that specializes in inclusive and future-forward marketing to evaluate our digital marketing products through a DEI lens.
● We have designated funds for a scholarship program that invests in people of color who want to work in real estate, and are designing training and mentoring programs to aid in their success.
● We are building internal DEI training and development programs, starting with franchise owners, managers, and staff, with plans to expand to agents in 2021.
● We are analyzing our hiring processes to ensure broader representation by people of color.
● We're generating insights from all these efforts to help us develop a set of thematic pillars to guide our DEI goals and strategy over the long term.
● We're planning on listening sessions this fall for the Windermere community to continue to have input in this process.
This is just the beginning of what we know will be a long-term journey of awareness and accountability. We are focused and determined to do our part to address discrimination, racism, and inequity within Windermere and the real estate industry. Our efforts stem from the recognition that there is a long history of housing discrimination in the United States and that the inequality in homeownership has deepened the racial divide. Through our work, we hope to play a role in finding ways to correct these inequalities. We realize we were late to this movement and should've spoken up sooner, but our eyes are open, and we are committed to leading the way towards positive change from here on out.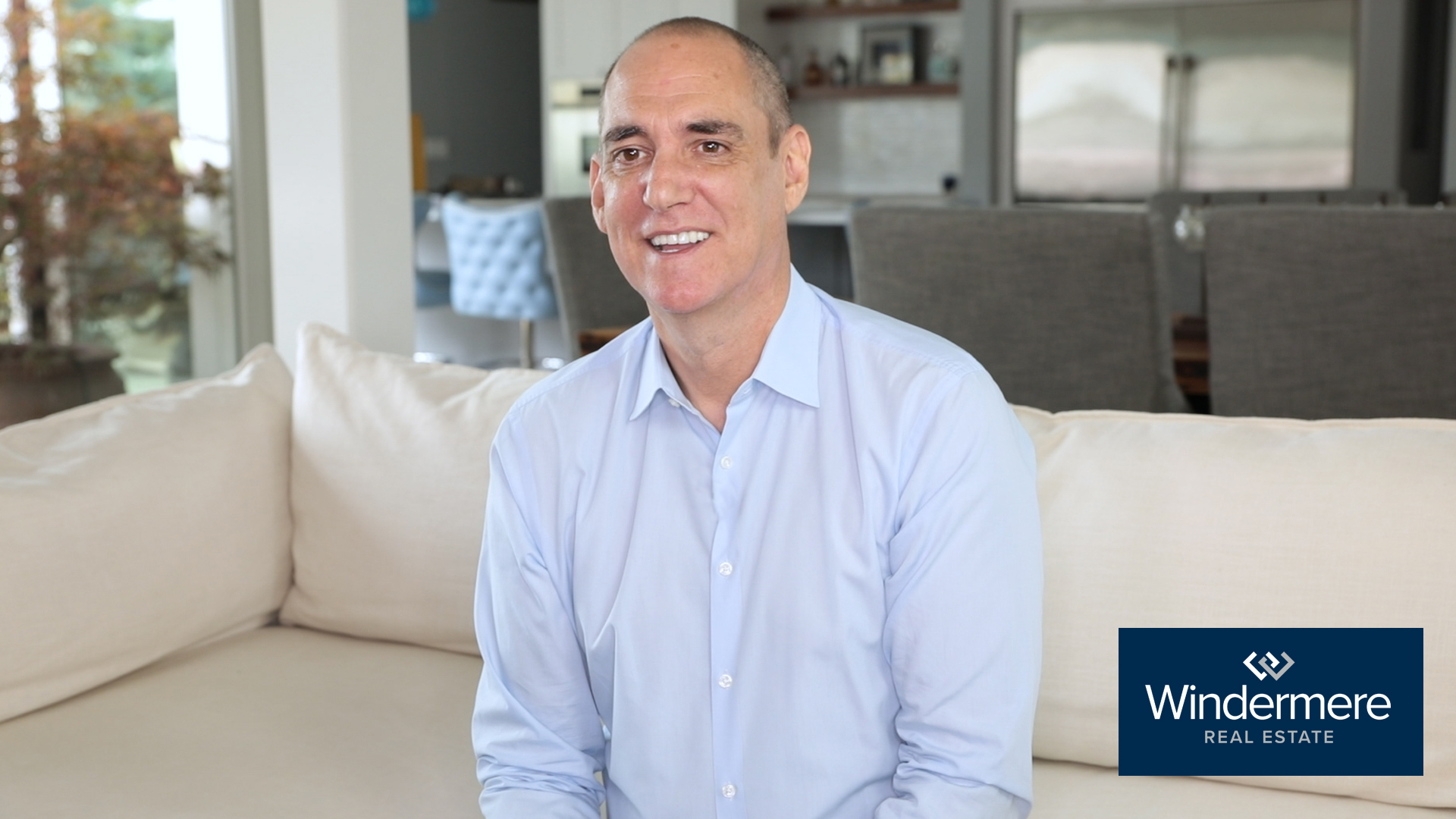 It's that time of year when Windermere's Chief Economist Matthew Gardner dusts off his crystal ball and peers into the future to give us his predictions for the 2020 economy and housing market.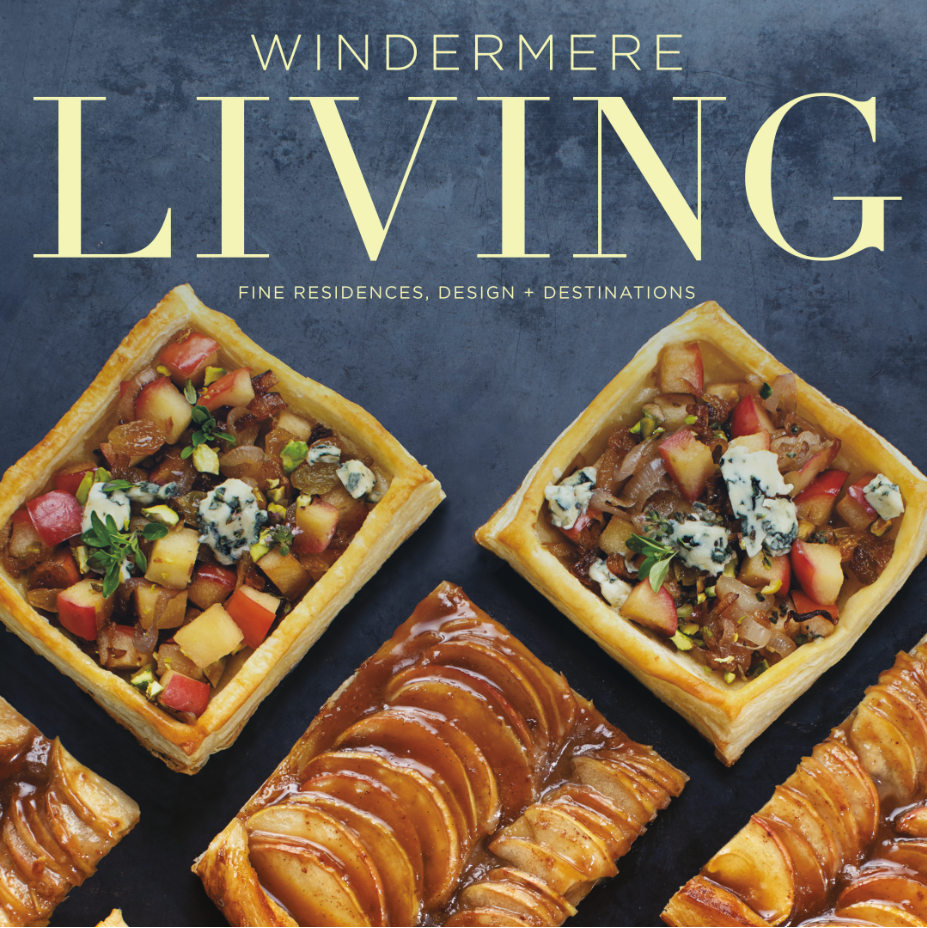 Dear Readers,
Welcome to the fall issue of Windermere Living! Are you a foodie who loves to travel? Inside this issue is an article about interesting destinations where you can enjoy edible, immersive experiences like making your own coffee on the Kona coast of Hawaii, or diving for clams in Cabo and cooking them with an executive chef.
If you've ever undergone a major home remodel, you know all too well how important it is to partner with the right architect. We explore that topic in this issue, along with some pro tips on how to match yourself up with the perfect architect for your project, a process that isn't that different from dating.
Last but not least, there are more than 70 pages filled with homes for sale throughout the Western U.S. Whether you're in the market for a country farmhouse or a high-rise condo, there's a little something for everyone.
This is just a sampling of what you'll find in this issue of Windermere Living; we hope you enjoy it!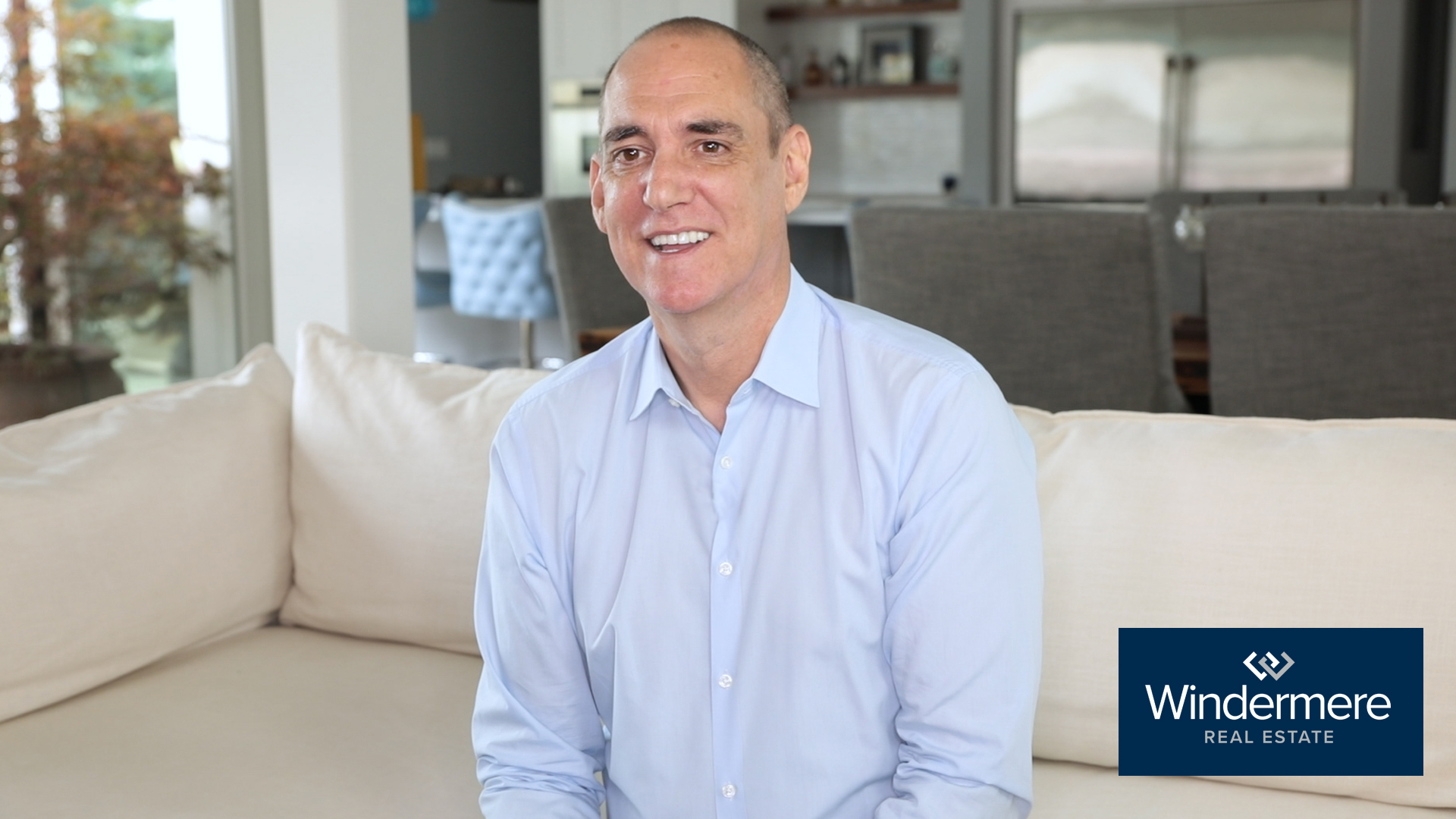 Geopolitical uncertainty is causing mortgage rates to drop. Windermere Chief Economist, Matthew Gardner, explains why this is and what you can expect to see mortgage rates do in the coming year.
Over the past few months we've seen a fairly significant drop in mortgage rates that has been essentially driven by geopolitical uncertainty – mainly caused by the trade war with China and ongoing discussions over tariffs with Mexico.
Now, mortgage rates are based on yields on 10-Year treasuries, and the interest rate on bonds tends to drop during times of economic uncertainty.  When this occurs, mortgage rates also drop.
My current forecast model predicts that average 30-year mortgage rates will end 2019 at around 4.4%, and by the end of 2020 I expect to see the average 30-year rate just modestly higher at 4.6%.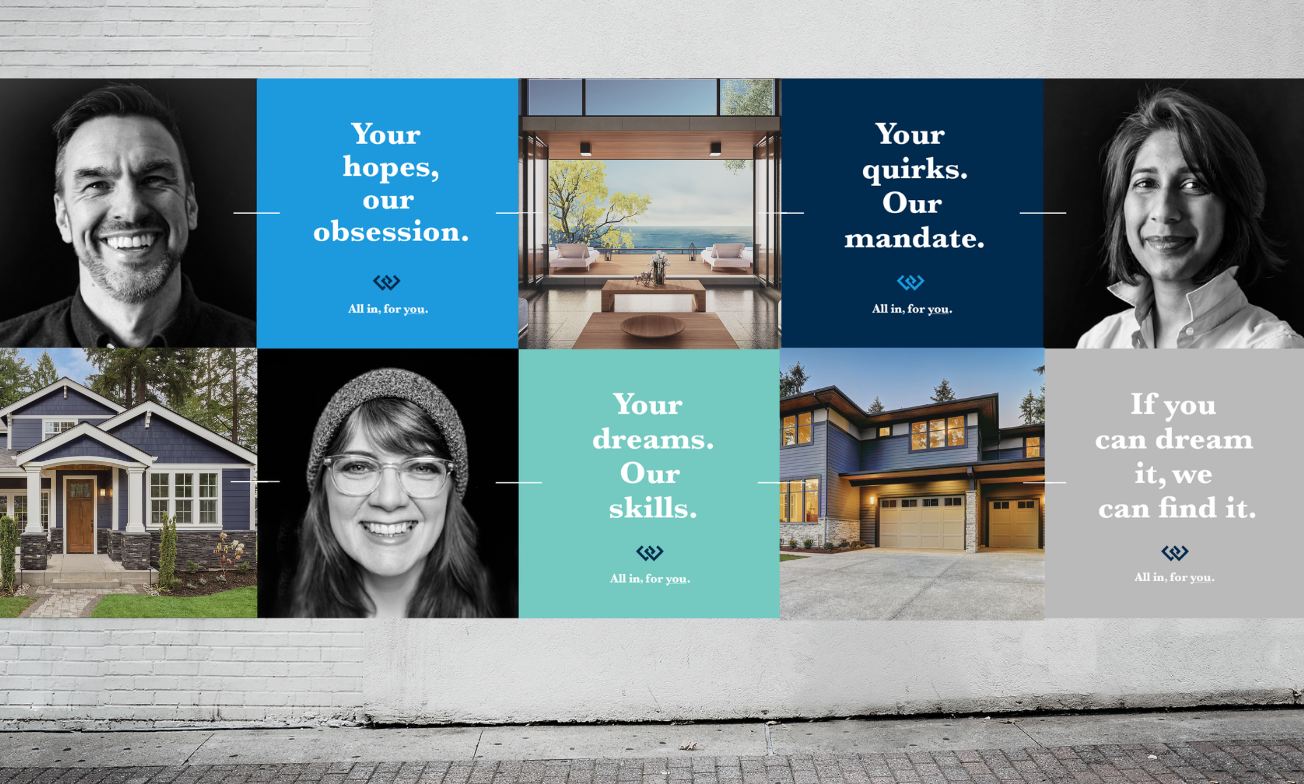 Posted in Windermere by Shelley Rossi 
Windermere Real Estate has officially launched a new branding campaign on the heels of the company's brand refresh that was completed in 2018. The "All in, for you" campaign is the next step in bringing the refreshed Windermere brand to life by amplifying the company's unique "why".
Told, in part, through stories generated by actual Windermere agents, the "All in, for you" campaign sets out to illustrate Windermere's unique culture, and what has drawn both agents and clients to it for nearly 50 years.
"We're lucky to have a brand with such a rich legacy, but we have to continue to innovate and press forward," said Windermere president, OB Jacobi. "The brand refresh that we did last year was part one of Windermere's brand story; part two is about bringing our stories to life and showing our clients how we're 'all in', for them."
Development of the "All in, for you" campaign was led by Windermere Vice President of Marketing, Julie Dey, and Portland, OR-based global design firm, Ziba Design, whose clients include companies, such as FedEx, P&G, Adidas, REI, and Intel. Ziba started the year-long process by conducting interviews and holding focus groups with Windermere agents, franchise owners, and staff. They also interviewed past buyers and sellers to better understand the experience of working with a Windermere agent.
"We needed to speak directly with consumers to understand what people want, where real estate is headed, and the differentiated value that Windermere agents provide," said Rob Wees, Creative Director at Ziba, adding, "Real estate is an infrequent, emotional, and complicated process. And every experience is so different."
"In an era of technology and convenience, we wanted to show the public the real value of working with a Windermere agent—one that shows how compassion, expertise, advocacy and an over-commitment to service can help people through an incredibly important moment in their lives," said Wees.
Components of the "All in, for you" campaign include TV, print, digital marketing, out-of-home advertising, and partnerships with key media companies to create unique content opportunities. To kick-off the campaign, TV ads will begin running March 21 in the Seattle market.
"While some real estate companies are telling what is essentially a technology story about ones and zeroes, our story is more about connecting humans with their dreams. And it's a story we can't wait to tell," said Dey.
Posted in Living by Tara Sharp 
Our bulbs went full bloom at my house a few weeks ago, which prompted the awakening of spring fever: mostly the urge to air out the house and get rid of clutter (again, didn't we just do this?). In my desire to purge, I have been trying to find the best ways to get rid of things; ­to sell some items in order to reinvest in updated accessories, to support local charities, and just get rid of the junk in the most environmentally-friendly way possible. I am not as methodical as I'd like to be, but I am already seeing a difference with the reduced clutter. Here are some of my tips and favorite resources:
Office
Are you a piler or a stasher? We create stacks in our household, which we have to go through weekly, then move to our respective offices, where they wait (indeterminate lengths of time) to get filed. One of my first steps in clearing out the junk was to deal with the piles of paper. I shredded anything that should be shredded and recycled and filed the rest. If you are supremely organized, I suggest taking this time to note what bills you actually get paper invoices for, and move towards electronic billing.  Also, if you haven't already, take a moment to stop your junk mail, saving yourself a step in the filing process and reducing some paper use.
I finally went through the stack of magazines piling up next to the bed, tearing out any recipes, articles and ideas I wanted to reference later, and throwing the rest away.  If you are looking for an electronic alternative to the magazine clutter, read your magazines online and save your favorite articles with a social bookmarking tool such as delicious.com to easily search your saved files with your own key words.
If there is a bookcase in our house, it will be filled so, instead of investing in ANOTHER bookshelf, I decided to make space for all the books I will likely buy this year by getting rid of books I probably won't read. We will be reselling some books to amazon.com while others will either go to the local used bookstore for store credit or be donated to a local charity.
You can also gain a lot of space by going through your media. If you still have DVDs and CDs, inventory them and decide if you can move to a digital archive. It may take some time, but downloading and backing up your media could make you more organized in the long run and eliminate unnecessary clutter. Get rid of the disks once these have been backed up, reclaiming that shelf space.
As more and more of our lives are kept in digital files, it is important to take precautions to protect our files as well as the hardware that stores them. If you store important documents, family photos, media, or other items on your hard drive, make sure you have a backup plan. Learn more about digital storageoptions so if anything happens to your hardware you don't lose everything.
Garage/ Basement
Whenever I go to the hardware store, I must suffer from temporary memory loss; what else would explain the multiples we acquire? This year we are doing an audit. If we have enough stuff to justify it, we will do a garage sale, but most likely we will sell what we can on craigslist or eBay and give away the rest on freecycle.org. These are all great options for ridding yourself of unwanted, outdated and duplicate items. We also have a pile of electronics to get rid of: an old microwave, tv, toaster oven, printers, juicer, etc. We don't want to dump these if they can be recycled. We are looking into e-cycle options in our area, including local Windermere offices holding e-cycle events regularly, which also benefit the Foundation.
The same rules apply to our excess storage.
As you de-clutter and reorganize, make updates to your home inventory list. Spring is a great time to make sure your list of household items is up-to-date for insurance purposes. It is also a good time to check on your major appliances to determine if your furnace/water tank/septic or other major systems need to be serviced.
Closets
As the seasons change, it is a good idea to go through your clothes in order to renew and refresh your wardrobe. If you have items that can be updated with a few alterations, make a plan to spend some time with your tailor. Otherwise, look critically at the clothes you have. If you didn't wear it in the last year and it cannot be altered to work with the rest of your wardrobe, consider donating it to Goodwill or your preferred charity. Throw any soiled or damaged clothes away.  Spring is also a great time to get rid of any old linens and towels that have seen better days.
Furniture
You will likely be surprised by how light your load is once you have really gotten into the de-cluttering process. If you have furniture you don't use or that doesn't fit with your décor, consider your options. You may be able to repurpose your furniture for more efficient use, such as a console table as a landing strip next to the door, an armoire for playroom storage, or even old doors as a headboard. Or you may breathe new life into your furniture by painting or re-staining. If you can't repurpose, why not recycle? You can donate your furniture, sell it on craigslist or give it away on freecycle.org. Getting rid of excess furniture can revitalize a room almost as much as buying new furniture.
Spring Forward
Once you have cleared the clutter and made way for a fresh perspective, figure out what will help keep the clutter at bay, and add design elements that inspire you. Decorative baskets keep magazines in order; decorative vases with flowers add natural elements help keep the indoors fresh; and new lighting or a new paint color can brighten up a room in an instant. Subtle updates in your rooms can make all the difference once the clutter is gone.
What are your tips for preparing for spring? What are your favorite spring rituals, once the cleaning is done?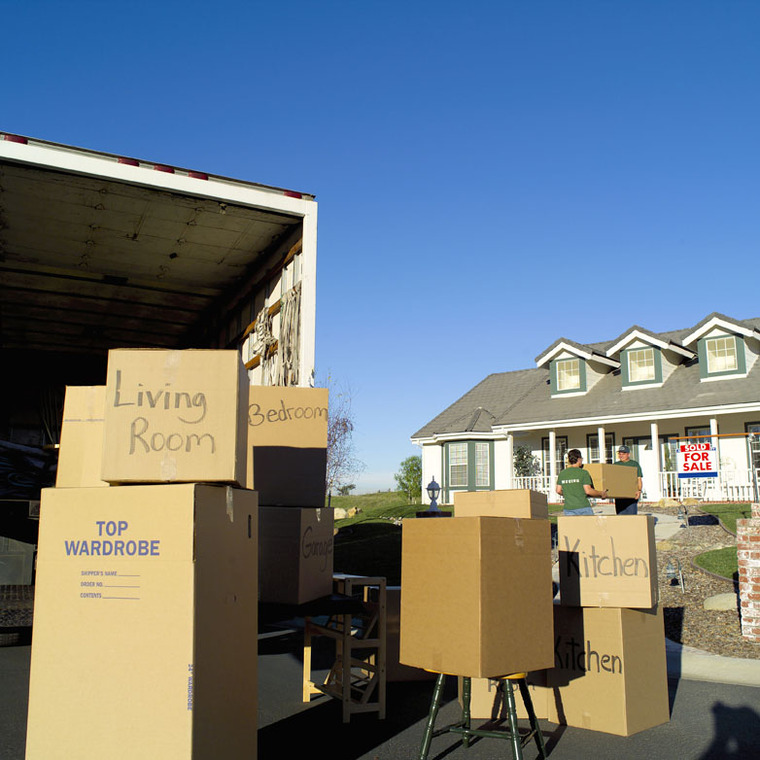 Posted in Buying by Tara Sharp 

Moving is stressful, whether it is across town or cross-country.  Once you have closed on your house, the reality of packing, moving, and setting up a new home can become overwhelming. While no list can make a move "stress-free", planning ahead and staying organized can help make your move a little smoother.  Here is our list of tips:
Getting started:
· Once you know your prospective move date set up a quick timeline to make sure you can get all the important tasks done and ready in time for your move.
· Consider how much stuff you have by doing a home inventory. This can help you decide whether you need to hire movers to help you or if you will be managing your move on your own. Many moving companies supply inventory lists to help you assess the size of truck you will need.  You can use your list as double duty for insurance purposes later.
· As soon as you decide how you will be moving, make your reservations. In general, moving companies and truck rental services are over-booked at the beginning and very end of the month.  If you are planning on hiring a moving company, contact a few in your area for a price quote. To find companies ask your real estate agent, family, or friends, and consult online reviews.  It is also a good idea to request a quote and compare companies.
Preparing for your move:
· Moving is a great opportunity to get rid of clutter, junk, or outdated items. Set aside some time to sort through your closets, storage spaces, files, drawers, and more.  Go through cluttered areas and organize items by "keepers", "give-aways" and "garbage". You will have less to pack and an opportunity to update after you move. Contact a local nonprofit organization for your donations; some will arrange to pick up larger donations like furniture. If you have items of value, eBay or craigslist are good options.
· Changing your address is one of the more tedious tasks in the moving process. You will need to change your address with the United States Post Office. You can find the online form here: https://moversguide.usps.com/icoa/icoa-main-flow.do?execution=e1s1.
· You will also need to change your address with each account you have. Here is a list to get your started:
· Employers
· Bank(s)
· Utilities (Electric, Water/Sewage, Oil/Gas)
· Cable/ Telephone
· Cell phone service
· Credit Cards
· Magazine subscriptions
· Insurance companies (auto, home/renters, health, dental, vision, etc.)
· Pharmacy
· Other personal services
Let the packing begin:
· Before you start packing, it may help to visualize where everything you have will go. Perhaps furniture will fit better in a different room? Consider the floor plan of your new home and figure out what will go where. This will aid in packing and labeling as you box everything up.
· Use a tool like floorplanner.com to plan where furniture and items will go.
· When it comes to packing you have some options. You can work with a service that provides reusable boxes for moving or you can reuse or purchase cardboard boxes.  Make sure you have enough boxes, packing tape, dark markers, and packing paper.
· Pack rooms according to your floor plan. Label boxes with contents and room. This will make it easier to unpack your home, knowing where everything is going.
· Real Simple magazine has some great tips on packing for your move.
· If you have to disassemble any of your furniture, make sure you keep all the parts and directions together.
· Make sure you set aside your necessities for the day you move. Being tired and unable to take a shower or make your bed can be hard at the end of a long moving day. Here are some ideas of what you may like to pack in your "day-of-move" boxes.
· Clean linens for the beds, pillows and blankets
· Clean towels
· Shower curtain, liner and hooks
· Toiletries, hand soap, tooth brush, etc.
· Disposable utensils, cups, napkins, etc
· Rolls of toilet paper
· Snacks and water
· Change of clothes
· Tools for reassembling furniture, installing hardware, and hanging photos
Making your move
· Come up with a game plan with your family, so everyone has a role and a part to play
· Once the house is empty, do a once over on your old place to make sure it is clean for the next owners/occupants. Here is a useful checklist for cleaning.
Warming your new home
· Once you have settled into your new home, warm it up by inviting friends and family over to celebrate. Here is a great infographic about housewarming traditions and symbolism.
· Announce your move to far-away friends and family through moving announcements to make sure you stay on the holiday card mailing list.
Do you have any other tips or advice for achieving a smooth move?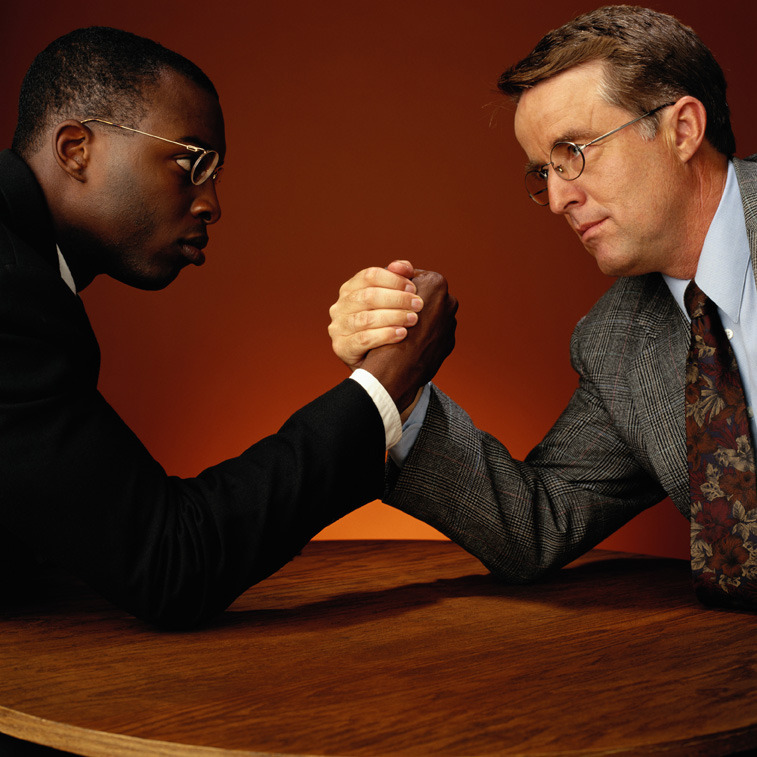 Posted in Selling by Richard Eastern 
Short sales are complicated. With all the variables that need to be juggled, it's easy to make mistakes that end up derailing a transaction. Here are the most common reasons that short sales fail.
1) Failure to understand and justify market value.
Setting a price for a short sale is the delicate art of balancing what a buyer will pay and what the lender will approve. It's important to understand how the lender values a property. The bank will commonly hire an appraiser or BPO broker to set a value after you submit an offer. If you have set the price too low, the lender will not approve the offer. Everyone loses. The buyer has been given an unrealistic expectation of what they should pay, so usually is not willing or able to offer much more. More importantly, your client's clock is ticking. They have a certain deadline to do a short sale and avoid foreclosure, and you have squandered valuable time on a deal that was never going to go through. (If you think the value the bank set is unreasonable, this Ask the Expert article explains how to dispute lender valuations.)
2) Not knowing the specific lender's short sale process.
On average, the bank's short sale negotiator has over 1,000 short sale transactions that they are processing at any given time. And each lender's process is different. If you don't follow the lender's specific process or there is an error in the paperwork or you're missing a form, it all comes to a halt. Your file gets set aside until the issues can be resolved. And unless you call, it can be weeks before you are even aware that there is a problem. (We have a dedicated staff that follows up with lenders daily to make sure the process is moving forward.)The short sale transaction that closes, and closes quickly, is the one where everything is done right the first time.
3) No system to monitor the short sale process.
Because a short sale has so many more variables than a traditional real estate transaction, one of the most important jobs the listing broker has is making sure everyone involved has all the information they need to make their part of the deal happen. We have a private password-protected online system that lets all parties see what's happening with a transaction at any time – 24 hours a day, 7 days a week. This helps everyone involved track deadlines and ensure that no details fall through the cracks. It's also important for you to build a team of professionals who are highly experienced in short sales. For example, we work with title and escrow agents who understand the additional documentation and complex issues that are specifically related to short sales.
Richard is a Windermere broker in Bellevue, WA and co-founder of Washington Property Solutions, a short sales negotiating company. Since 2003 he has helped more than 700 homeowners sell their homes. A Bellevue native and a University of Washington grad, Richard is an avid sports fan and a devoted Little League and basketball coach. You can learn more about Richard here or at www.washortsales.com.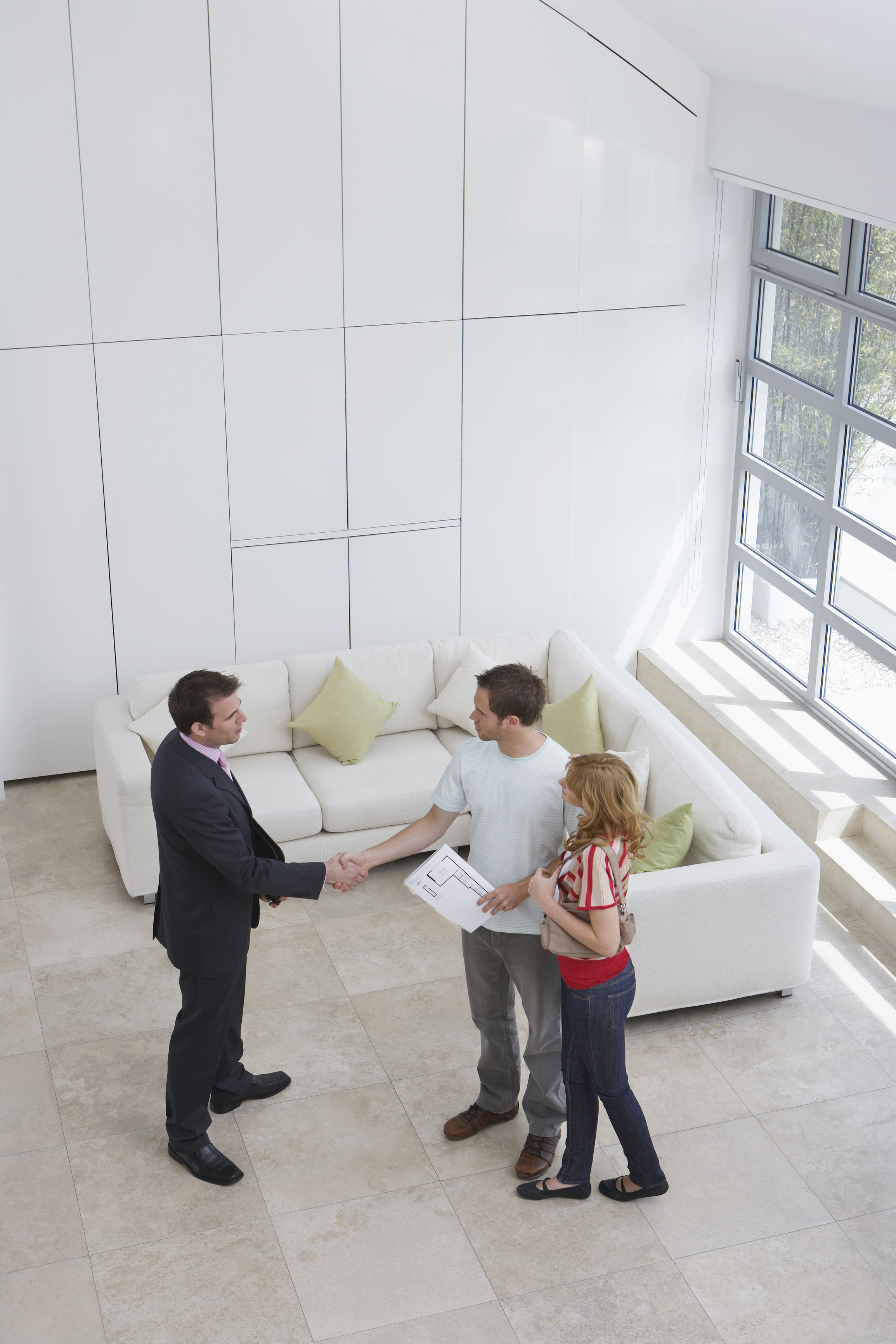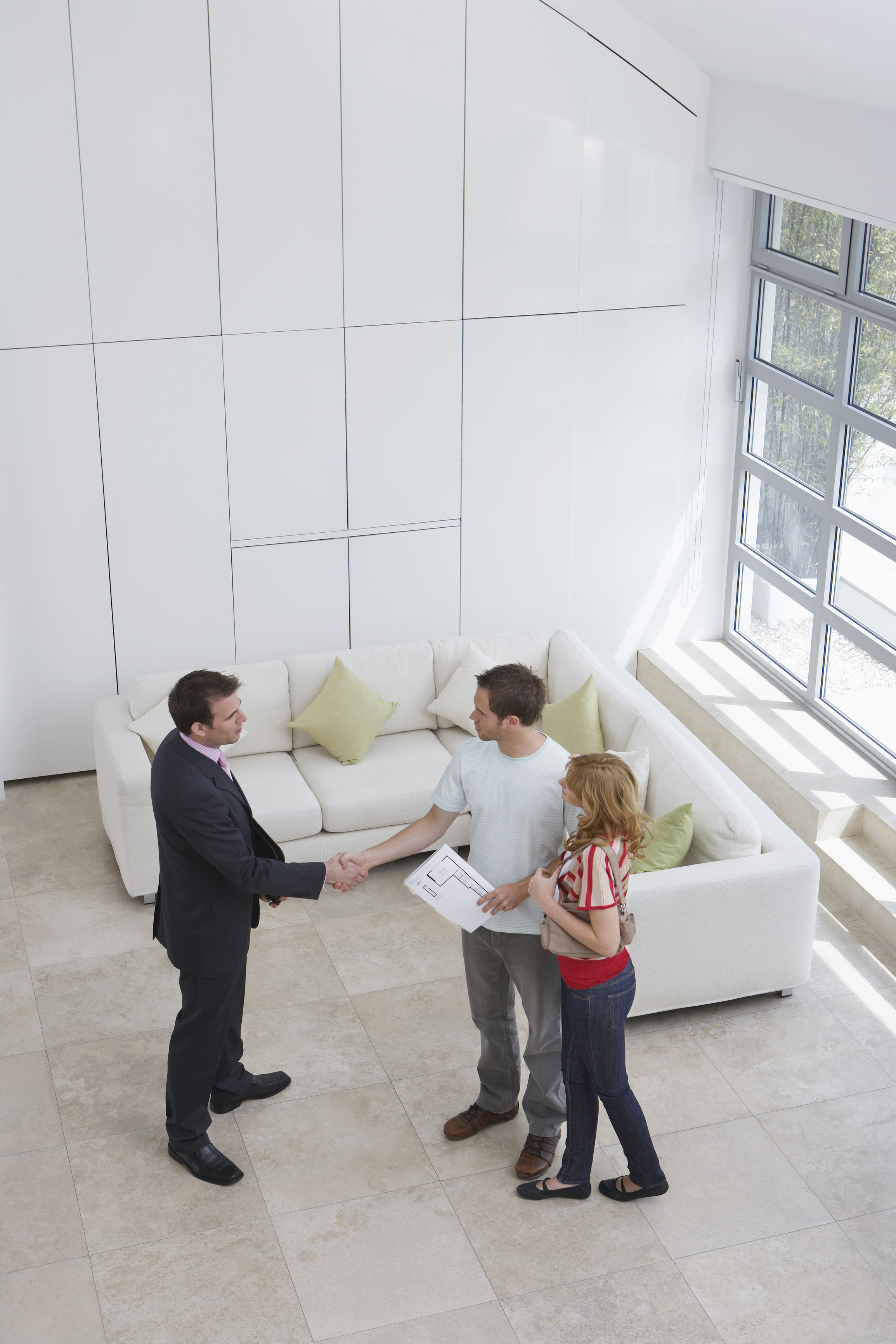 Posted in Selling by Windermere Guest Author 
By Michael Doyle
Have you ever wondered if your real estate agent understands what you are going through? They come into your house speaking confidently about your neighborhood and market trends. They have vendors ready to help you prepare your home for sale. But do they really think it's that easy? Do they understand the conversations that follow once they've left your dining room table? Have they lain awake at night in worry?
You might be surprised.
I've been a real estate agent for eight years and recently attempted to sell my condo. My income hadn't been what I'd planned; I was upside down and worried about the risks of holding onto it. I wanted less stress, so after months of consideration, I decided to sell.
Here's how it went down:
-I chose my agent and sat down for a meeting. "Are you willing to meet the market?" she asked? That wasn't easy to answer! The choices I'd made at purchase (lay out, upgrades, etc.) weren't as valuable in her eyes as I had anticipated. I tried to fight the urge to feel that my home was worth more than she did.
-We moved out of the condo and hired a great stager to "edit" what we'd left behind. What?! You don't like the black and white poster of John Lennon from my mother's Let It Be album?!
-We had handiwork done and a professional photographer shot some great images. My agent listed the property, but after only one day on the market without an offer, I was already anxious.
-Then the Homeowners Association sued the developer (long story, but in short: not good for sales) and convinced me that I was definitely not prepared to meet the market. So, we removed the home from the market, and moved back in.
-Then, the phone rang. Agents wanted to show it, earnestly offering "My clients aren't concerned with litigation." Surprise: I didn't believe it. Right or wrong, I suspected that these well-meaning people would not make it all the way to closing. I wasn't ready to board that roller coaster.
And, it felt like the market was finally turning.
A property that had once seemed like a heavy weight began again to look like home; like a place that – from a post-tax perspective – is only marginally more costly than renting. So, here I am, happy with my decision to stay in my home and reminded what it's like to walk in my sellers' shoes – a win-win situation all the way around.
Michael Doyle is an agent with Windermere Real Estate's Lakeview office in Seattle, WA.
The April 15th deadline to file your taxes is less than two weeks away. Worrying that things would be complicated for me as a first-time homebuyer, I had my taxes done this year by a CPA. Here are a few quick tips for fellow new homeowners that I learned from the experience.
Claim the 2009-10 First-time Homebuyer Tax Credit
You could qualify for the up-to-8,000 credit if you bought a home in 2009 or are in contract for your new home on or before April 30, 2010 and have not owned a home three years prior to buying.
Don't e-file. You must file an old-fashioned paper tax return. You can still use online software, just be sure to print and mail all your documents.
Make sure the IRS receives your return by mailing it as Certified Mail with a Return Receipt.
Include your HUD-1 or Form 540.
Deduct Private Mortgage Insurance (PMI) and Property Taxes
Did you put less than 20% down on your home purchase and are now required to pay PMI? This year, you can deduct that cost.
On your tax forms provided by your lender, look for the amount of PMI premiums paid in the last year to add to your Schedule A when filing.
All homeowners can also add tax payments of up to $500 for single homeowners or up to $1,000 for married taxpayers  in addition to their standard deduction.
Save those receipts for energy-saving improvements
Receive a credit of 30% of the purchase price for energy-efficient improvements on your primary residence made between January 1, 2009 and December 31, 2010. The maximum credit amount is $1,500 over the two-year period.
Qualifying improvements can include: insulation, exterior doors and windows, approved natural gas, propane or oil water heaters.
Because my tax preparation skills are usually limited to answering the yes or no questions on Turbo Tax, please speak with your professional tax preparer or accountant for specific information about these and other tax related questions. Also visit irs.gov for official tax information.