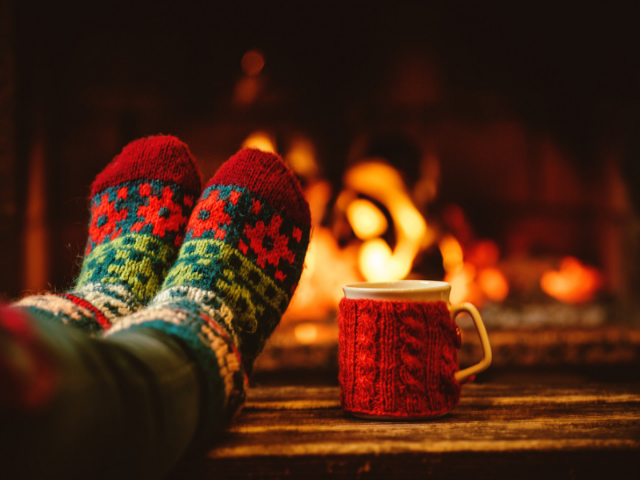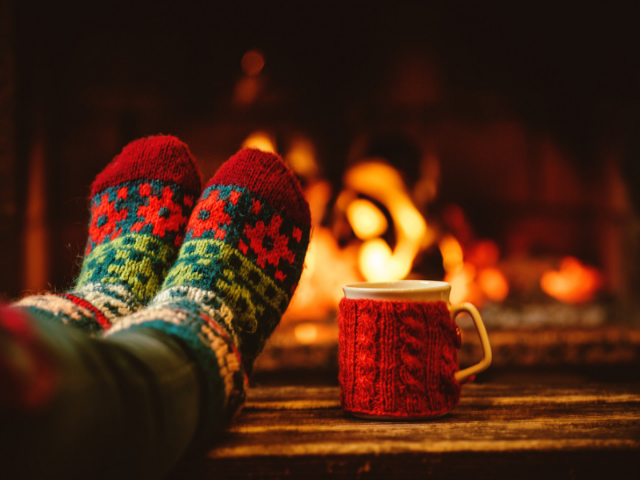 Image source: Shutterstock
Whether you're planning on having visitors fill your home with holiday cheer or keeping the holiday celebrations to a minimum, there are steps you can take to reduce the stresses of gatherings during the COVID-19 pandemic. Many homeowners have become accustomed to applying the following principles to their at-home lifestyles thus far this year, and this holiday season is no different.
Disinfect
The first step in getting your home ready for the holidays is to disinfect. When preparing to host, it's natural to tidy up your home and give everything a cleanse with soap and water. However, additional measures need to be taken this year to reduce the risk of spreading germs.
Proper disinfectants: The CDC (Centers for Disease Control and Prevention) recommends a 70% alcohol solution—or four teaspoons of bleach per quart of water—for reducing the chance of spreading COVID-19. Be sure to ventilate your home as you prepare to disinfect to avoid any harmful effects of toxins. After applying the bleach solution, let it stand for up to ten minutes before wiping it off.
Surfaces: The most problematic surfaces for germs are high-touch areas. Doorknobs, banisters, toilets, sinks, refrigerator and door handles, light switches, and faucets are all likely candidates for spreading germs, so be sure to direct your disinfecting attention there.
Your guests: In any event itinerary or reminders you send out, make sure to emphasize the importance of frequent hand washing, especially before and after touching communal items and eating. On the day your visitors come over, provide plenty of disposable towels and hand sanitizer in eating areas, food-prepping stations, and bathrooms. Place garbage cans nearby to reduce contact.
Keep a Distance
As the host, you have the opportunity to create a cozy, comfortable environment that still leaves room for practicing social distancing and other preventative measures. Know that indoor gatherings with poor ventilation pose a greater risk than those with good ventilation and that indoor gatherings are altogether more risky than outdoor. Members of different households should remain six feet apart to reduce the chance of spreading infection. Encourage masks to be worn at all times except when eating.
If you are planning an outdoor gathering, get creative with your lighting décor while adding some warmth for your guests. Space heaters, patio heaters, parasol heaters, and propane fireplaces have become more popular as homeowners look for ways to entertain safely and comfortably.
Virtual Gatherings
If in-person gatherings are too risky for you and your family, virtual gatherings are a way to celebrate with friends and extended family members while being apart. Here are some ideas for hosting virtually this holiday season:
Choose fun activities for the group to share virtually. Arrange a time for a virtual gift exchange, sharing the gifts you've bought each other.
Try a virtual recipe share with friends and family. Send out a recipe for everyone to enjoy and schedule a video call to share in the cooking process.
Select a movie and showtime to have everyone settle in with their cup of hot cocoa or tea and enjoy a flick together.
No matter the size of the gathering in your home, these steps will help you navigate the stresses that come with hosting celebrations. For more information and advice for gatherings during what will be a unique holiday season, visit the CDC's website here: CDC Guidelines for Holiday Celebrations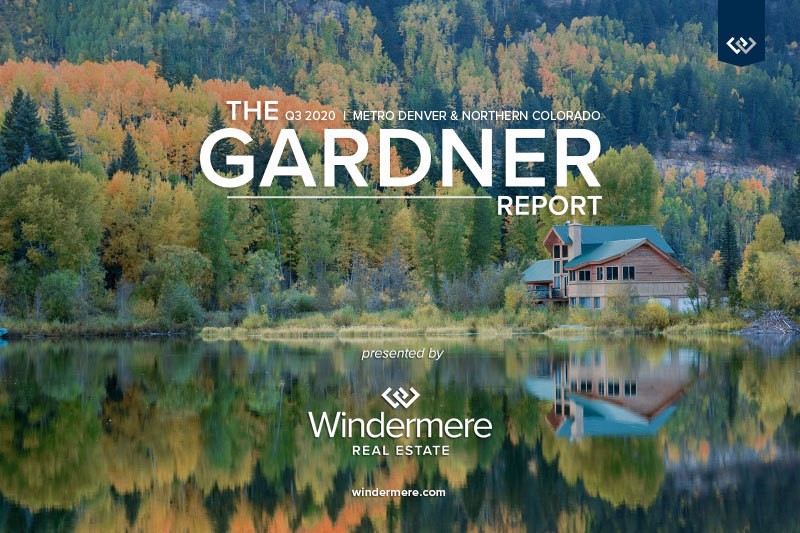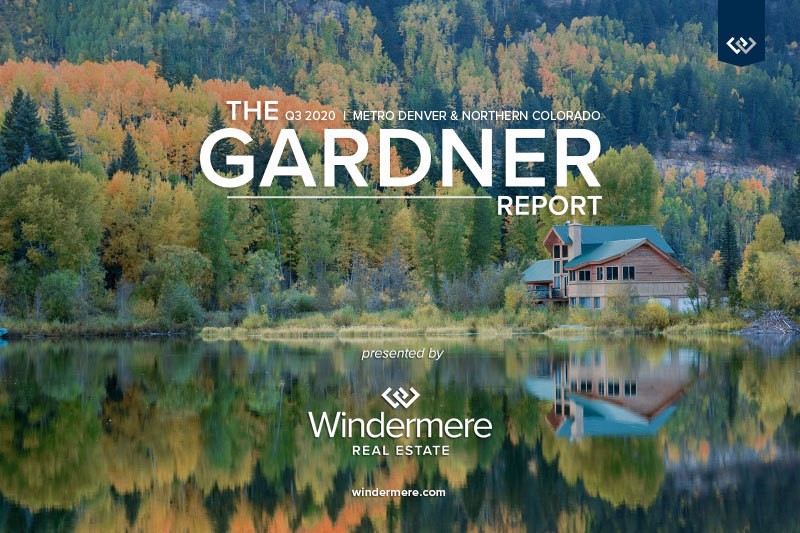 The following analysis of the Metro Denver & Northern Colorado real estate market is provided by Windermere Real Estate Chief Economist Matthew Gardner. We hope that this information may assist you with making better-informed real estate decisions. For further information about the housing market in your area, please don't hesitate to contact your Windermere agent. 
ECONOMIC OVERVIEW
What a difference a quarter makes! Following the massive job losses Colorado experienced starting in February—the state shed over 342,000 positions between February and April—the turnaround has been palpable. Through August, Colorado has recovered 178,000 of the jobs lost due to COVID-19, adding 107,500 jobs over the past three months, an increase of 4.2%. All regions saw a significant number of jobs returning. The most prominent was in the Denver metropolitan service area (MSA), where 78,800 jobs returned in the quarter.
Although employment in all markets is recovering, there is still a way to go to get back to pre-pandemic employment levels. The recovery in jobs has naturally led the unemployment rate to drop: the state is now at a respectable 6.7%, down from a peak of 12.2%. Regionally, all areas continue to see their unemployment rates contract. I would note that the Fort Collins and Boulder MSA unemployment rates are now below 6%. Cases of COVID-19 continue to rise, which is troubling, but rising rates have only slowed—not stopped—the economic recovery. Moreover, it has had no noticeable impact on the state's housing market.
HOME SALES
In the third quarter of 2020, 15,065 homes sold. This represents an increase of 20.4% over the third quarter of 2019, and a remarkable 52.7% increase over the second quarter of this year.
Home sales rose in all markets other than El Paso compared to the second quarter of 2019. I believe sales are only limited by the number of homes on the market.
Inventory levels remain remarkably low, with the average number of homes for sale down 44.5% from the same period in 2019. Listing activity was 17.8% lower than in the second quarter of 2020.
Even given the relative lack of inventory, pending sales rose 17.8% from the second quarter, suggesting that closings for the final quarter of the year will be positive.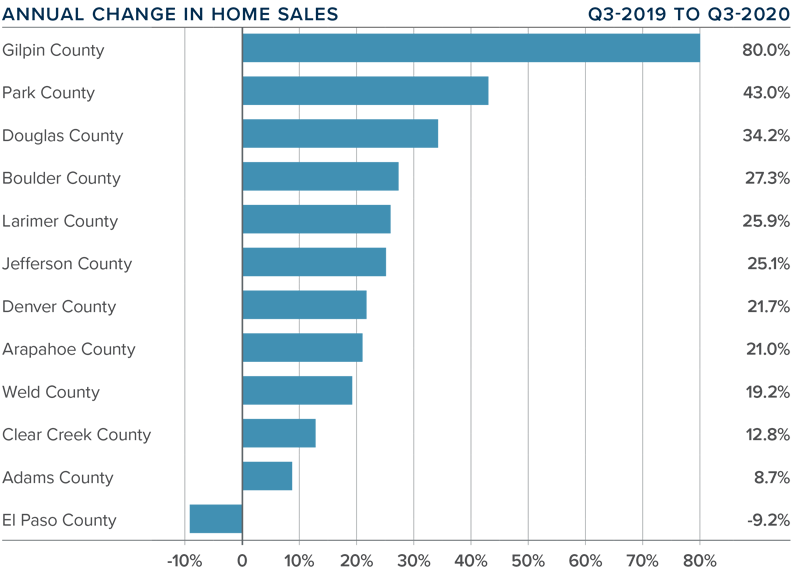 HOME PRICES
After taking a pause in the second quarter, home prices rose significantly in the third quarter, with prices up 11.9% year-over-year to an average of $523,193. Prices were up 7.4% compared to the second quarter of this year.
Interest rates have been dropping. Although I do not see there being room for them to drop much further, they are unlikely to rise significantly. This is allowing prices to rise at above-average rates.
Year-over-year, prices rose across all markets covered by this report. El Paso, Clear Creek, and Gilpin counties saw significant price appreciation. All but four counties saw double-digit price gains.
Affordability in many Colorado markets remains a concern, as prices are rising at a faster pace than mortgage rates have been dropping.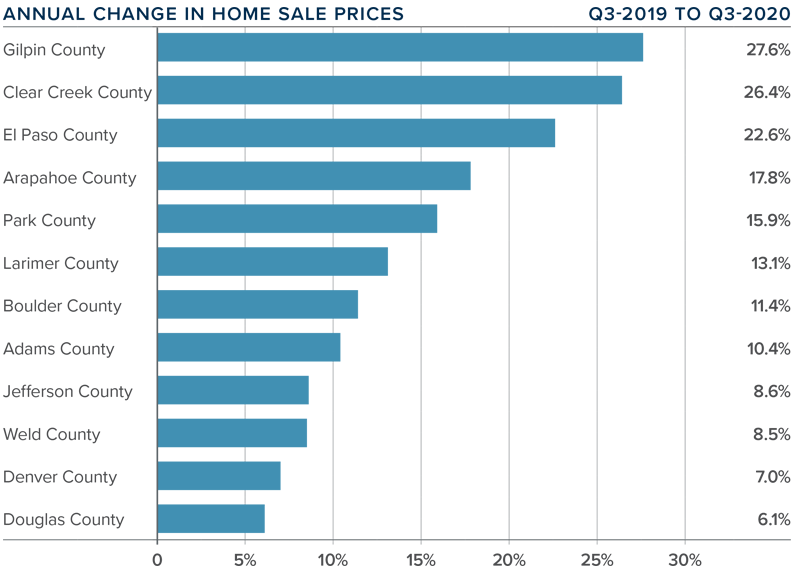 DAYS ON MARKET
The average number of days it took to sell a home in the markets contained in this report dropped one day compared to the third quarter of 2019.
The amount of time it took to sell a home dropped in nine counties, remained static in two, and rose in one compared to the third quarter of 2019.
It took an average of 29 days to sell a home in the region.
The Colorado housing market continues to demonstrate solid demand, and the short length of time it takes to sell a home suggests buyers are competing fiercely for available inventory.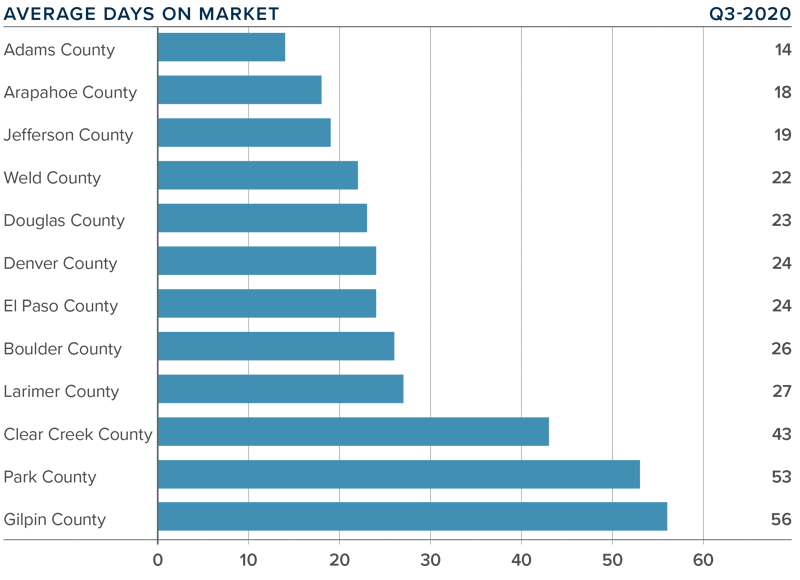 CONCLUSIONS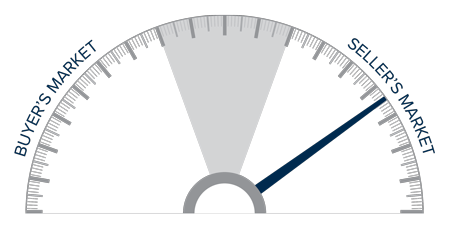 This speedometer reflects the state of the region's real estate market using housing inventory, price gains, home sales, interest rates, and larger economic factors.
Demand for housing is significant, and sales activity is only limited by the lack of available homes to buy. Prices are rising on the back of very competitive mortgage rates and a job market in recovery. I suggested in my second-quarter report that the area would experience a "brisk summer housing market" and my forecast was accurate. As such, I have moved the needle a little more in favor of home sellers.
ABOUT MATTHEW GARDNER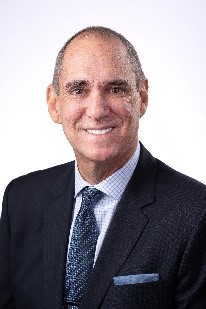 As Chief Economist for Windermere Real Estate, Matthew Gardner is responsible for analyzing and interpreting economic data and its impact on the real estate market on both a local and national level. Matthew has over 30 years of professional experience both in the U.S. and U.K.
In addition to his day-to-day responsibilities, Matthew sits on the Washington State Governors Council of Economic Advisors; chairs the Board of Trustees at the Washington Center for Real Estate Research at the University of Washington; and is an Advisory Board Member at the Runstad Center for Real Estate Studies at the University of Washington where he also lectures in real estate economics.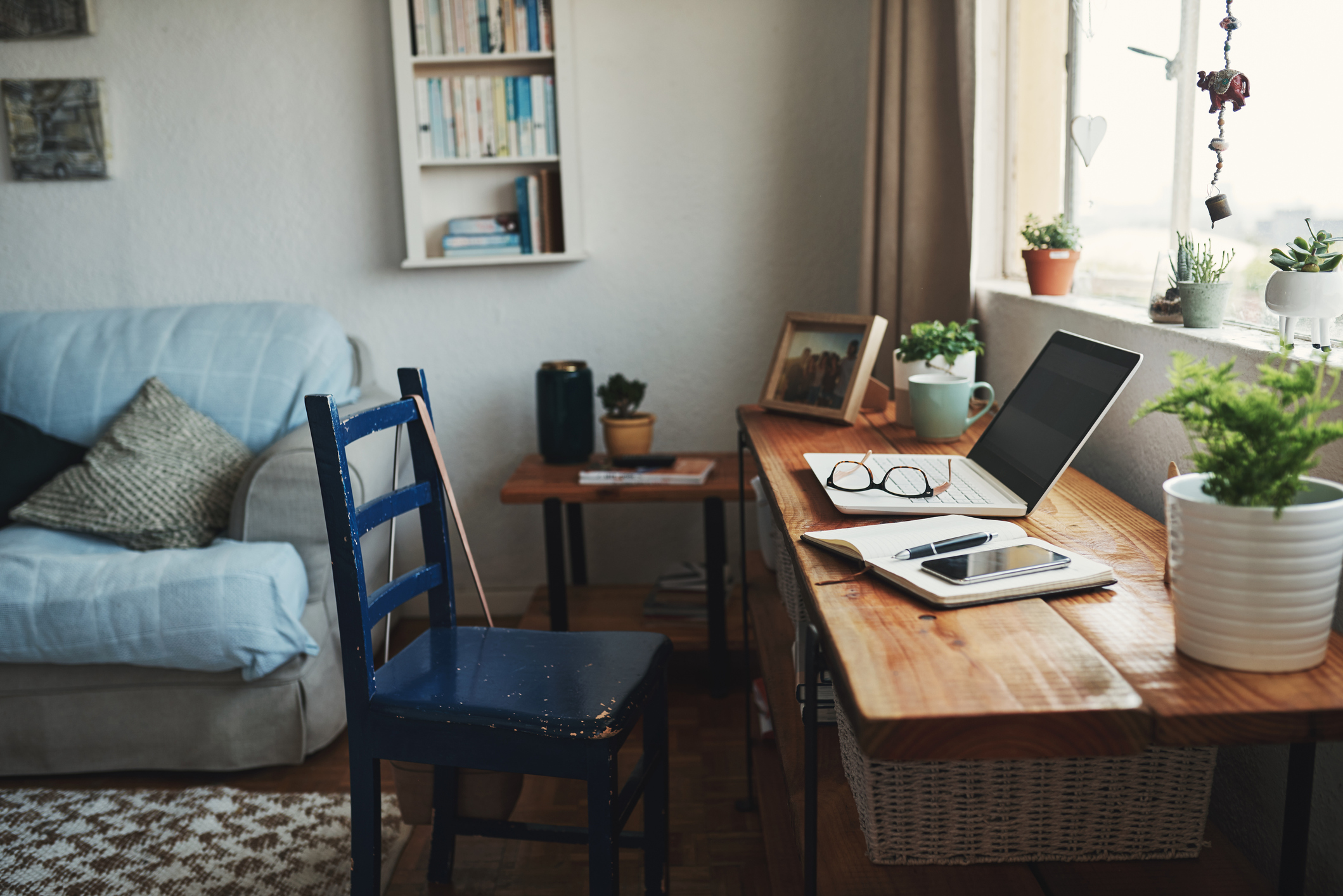 Image Source: Getty Images
The pandemic's influences on home life are far-ranging, prompting buyers to look at homeownership through a new lens. Remote work has created a paradigm shift in the wants and needs of homebuyers. Here's what the remote worker should keep in mind when looking to buy.
Location
The location, location, location cliché has taken on new meaning for homebuyers who work from home. Because remote work gives us the opportunity to work from anywhere, home searches are expanding. Work commute times typically play a significant role in the home buying process; however, many buyers now have the option to view homes further away from their places of work.
Those who previously dreamed of the quiet life, but didn't want the commute that came with it, are now able to make a move toward a more suburban environment. If you prefer to be away from the hustle and bustle of a downtown area but don't want to feel isolated, search for properties in the suburbs with active town centers.
The proper space
When COVID-19 began sending workers home in the early months of 2020, homeowners worldwide discovered their varied level of preparedness for remote work. Some had spacious home offices and were able to make the transition easily. Others had to create makeshift workspaces out of living rooms or bedrooms. What we have learned is that a dedicated workspace is paramount to productive remote work, its importance emphasized by the unknown timeline of a return to working in-person in many parts of the country.
Before you buy: 
When searching for homes, understand that a home office situated in an open floor plan is more prone to distraction.
Look for features such as an additional bedroom, finished basement, or bonus room that offer ample space to create your remote work environment.
Having a designated space you can associate solely with work will not only drive your focus but helps to balance your home and work life. It allows you to wrap up the workday, leave your home office, and easily transition back into the goings-on of your household.
After you buy: 
Light it up: You'll want plenty of light in your home office to stay fresh throughout the workweek. If you are next to a window, let in as much natural light as possible. Add in desk and floor lamps to brighten your space.
Work comfortably: While working at home, it's easy to sit in one place for hours on end. Shop for comfortable desk chairs that provide proper lumbar support. Explore alternatives to desk chairs like yoga balls and standing desks.
Personalize: Adding personal touches will help to make your home office feel comfortable. Inspirational quotes, your favorite artwork, and pictures of loved ones are all types of décor that will keep you inspired in your remote work.
For all these considerations and more, talk with your Windermere agent about how your remote work is shifting where you're looking for a home and what you're looking for when it's time to move there.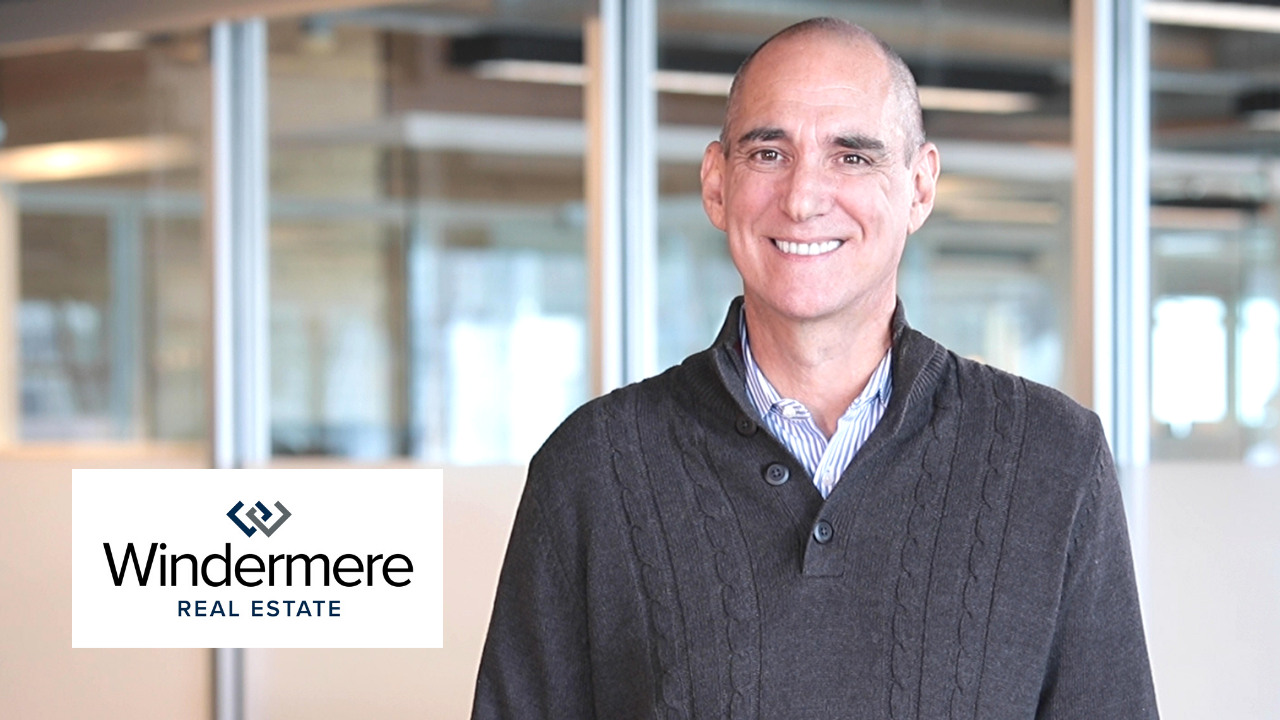 On this week's episode of "Mondays with Matthew", Matthew Gardner discusses what is needed to motivate more Millennials to buy and the important role they play in the long-term health of the US housing market.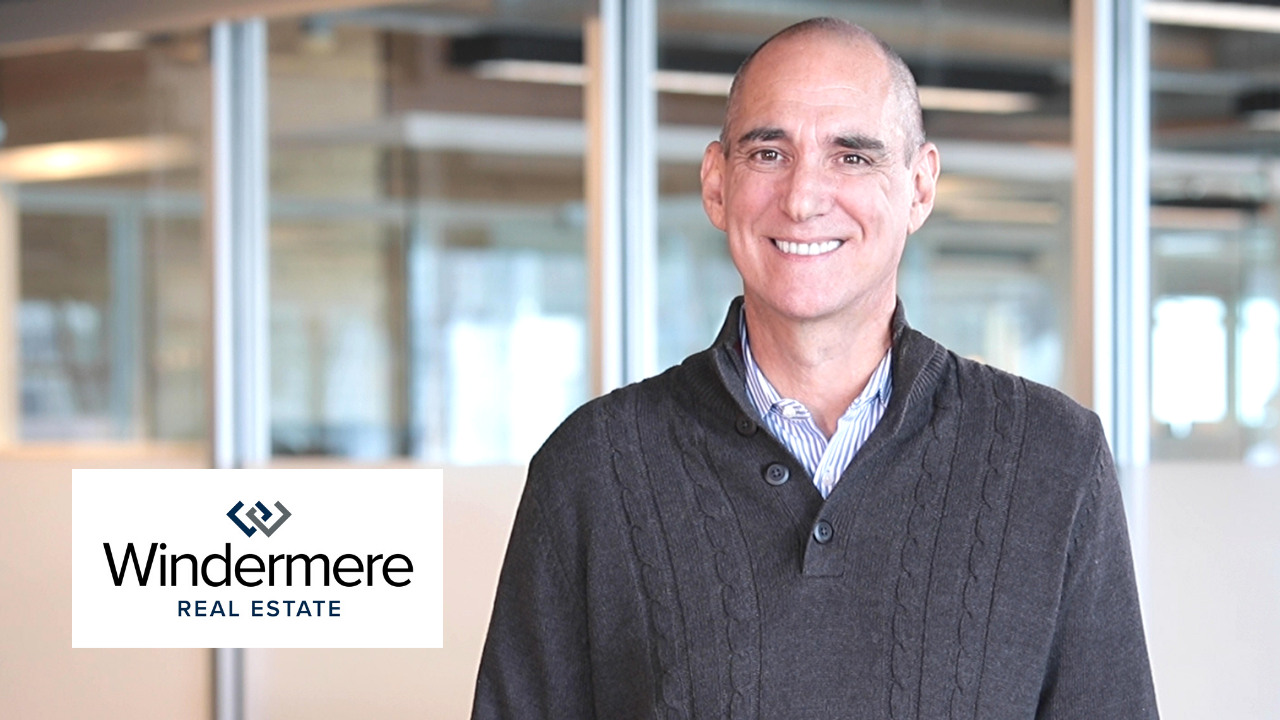 On this week's episode of "Mondays with Matthew," Matthew Gardner discusses housing affordability and how he believes that despite the impact of COVID-19, affordability issues will remain and may actually get worse as we move forward.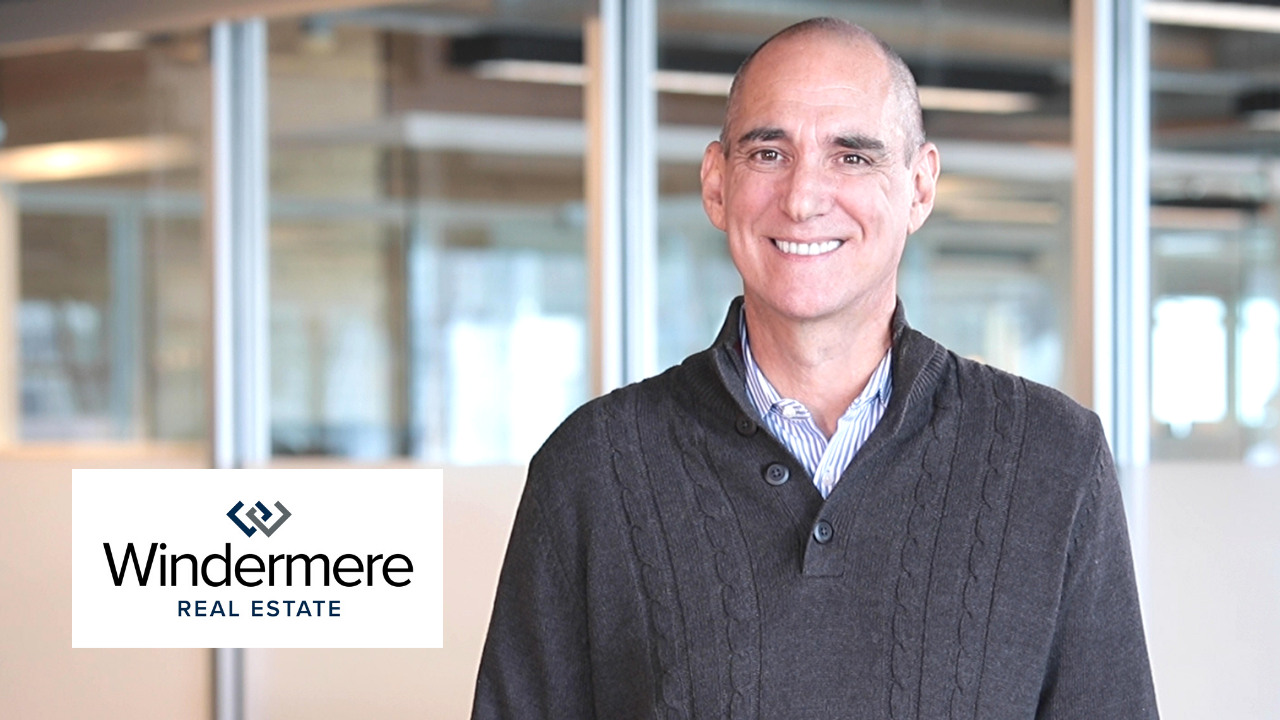 In this week's episode of "Mondays with Matthew," Windermere Chief Economist, Matthew Gardner, dives into the high-frequency data sets that he uses to help determine where the US economy is at with emerging from the impacts of COVID-19. Hint: there's progress, but we aren't out of the woods yet.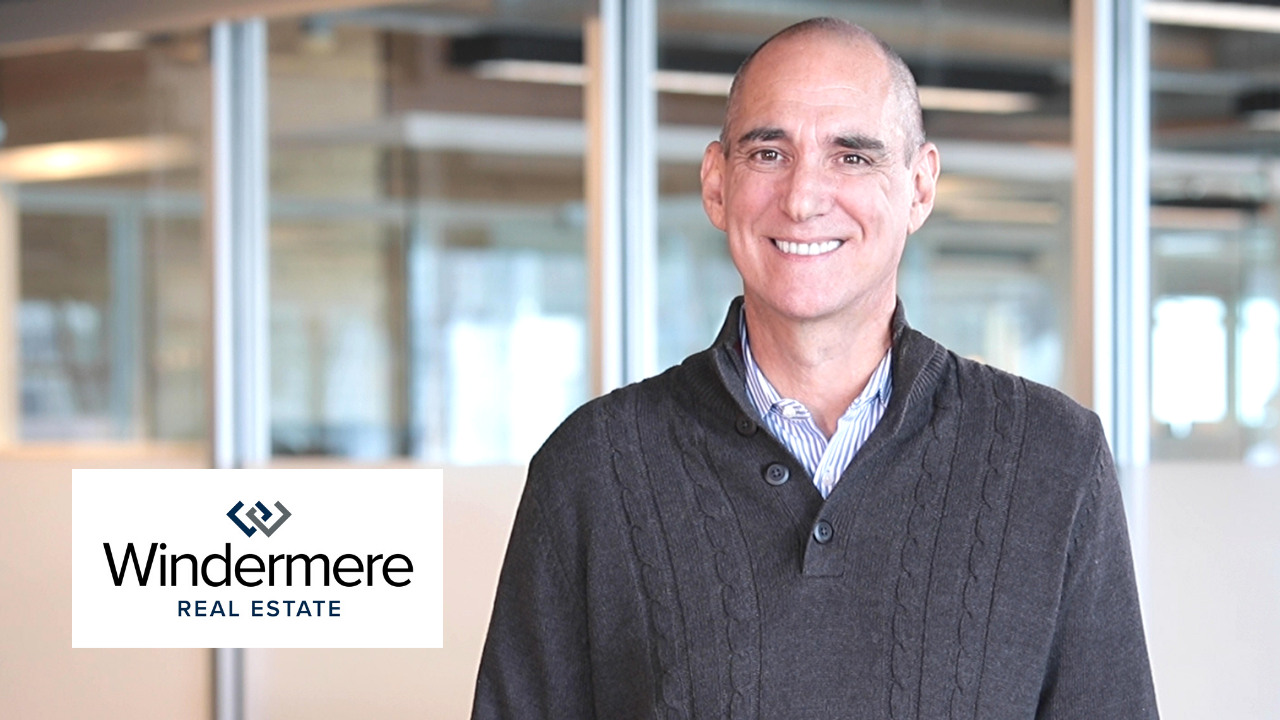 In this week's episode of Mondays with Matthew, Windermere Chief Economist Matthew Gardner kicks off a series of episodes in which he answers questions from his followers. The first deals with how COVID-19 will impact buyer behaviors, especially in more urban markets.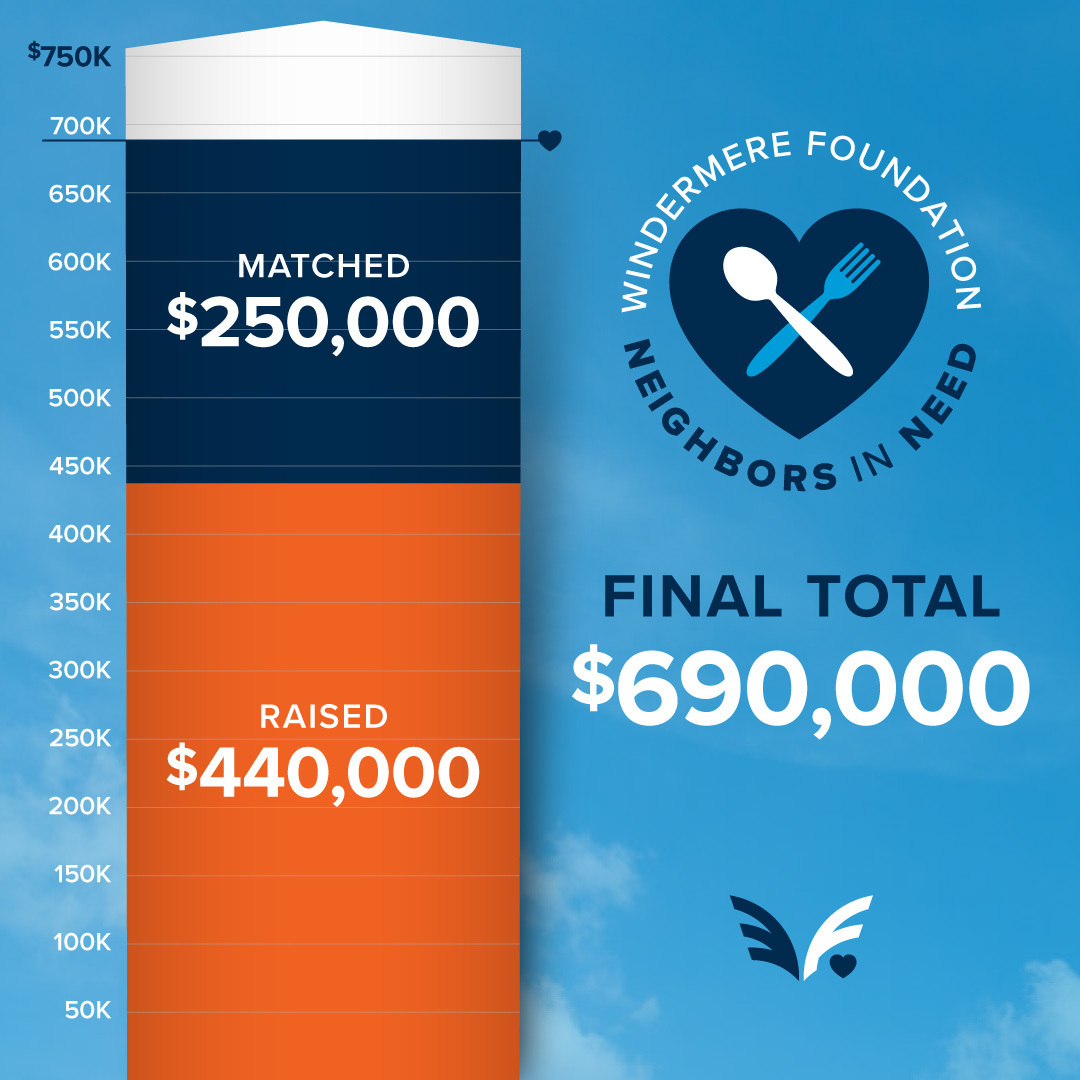 The COVID-19 pandemic has affected populations across the globe, but those who struggle with poverty and count on food programs to meet their basic day-to-day needs are in an especially uncertain place. While coping with increased demand and a bottlenecked pipeline of food supply, food banks are desperate for funds to continue to serve their communities. Because of this, Windermere decided to challenge its offices to raise $250,000, every dollar of which would be matched by the Windermere Foundation and donated to food banks in the areas where Windermere operates. We titled it the "Neighbors in Need" fundraising campaign.
Neighbors in Need kicked off on April 21, with the goal of raising $250,000 by May 5. As word continued to spread, online donations and contributions from both our agents and the public began to increase. Neighbors in Need was given a boost by Seattle Seahawks starting safety Quandre Diggs in a heartfelt message encouraging support. Over the final 24 hours, leading up to the May 5 deadline, support poured in from across the Windermere family as the final figure exceeded the initial goal of $500,000, landing at a total of $690,000.
Neighbors in Need exemplifies Windermere's deep commitment to supporting our local communities, which traces back to 1989 when the Windermere Foundation first started. Since then, we've proudly raised more than $41 million for low-income and homeless families throughout the Western U.S.
On behalf of the Windermere Foundation to all those who joined the effort: Thank you. We could not have made this large of an impact without your help. We are humbled to be able to do our part to help those who need it most during these uncertain times.
Job growth is critical to the health of the housing market, so on this week's episode of "Mondays with Matthew,"  Windermere Chief Economist Matthew Gardner analyzes the effect of COVID-19 on employment and what we can expect for the duration of the year.